I have a 70 Gallon tank with mixed species, yellow labs, tropheus, Aulonocara stuartgranti, Metriaclima estherae, blue esthrae, Neolamprologus tretocephalus, clown loaches, and Astatotilapia latifasciata. 25 fish total.
The tank has been set up for over a month now, probably about 5 weeks. It is cycled, however, I had all the fish in the tank before it was completely cycled.
My temp is at a steady 80 degrees F. Ammonia is at or below .25ppm. Nitrite is at or below .25ppm. pH is staying steady at 8.0. Nitrate is around 40ppm.
The fish have been in the tank about 3 weeks. None have had any problems or show signs of any. I feed HBH African sinking pellets, and algae discs. No fish are brand new. I do a 20% change every week now. I use prime for chlorine.
This is my "sick" Astatotilapia latifasciata
[img]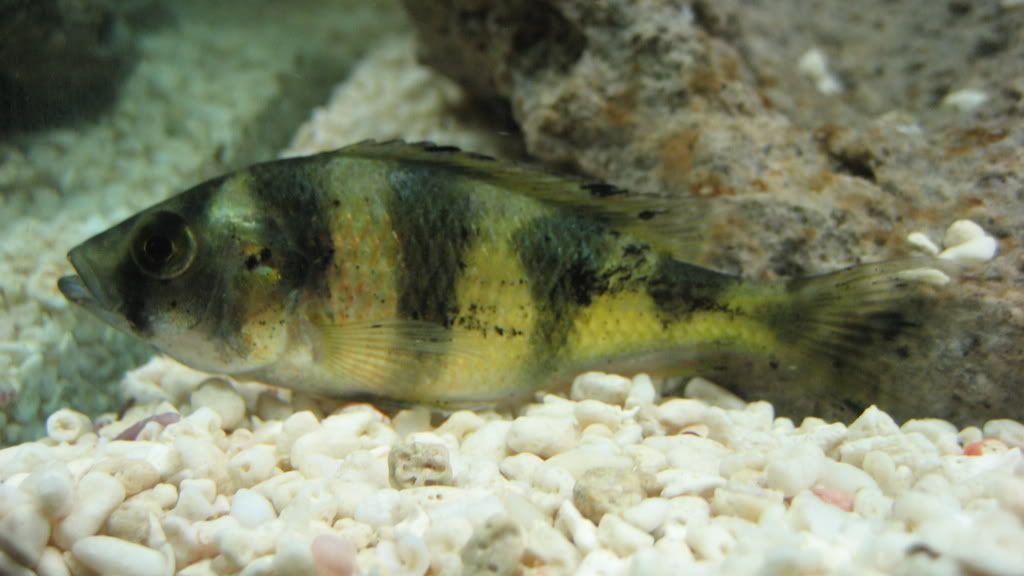 [/img]
Below is my other healthy Astatotilapia latifasciata
[img]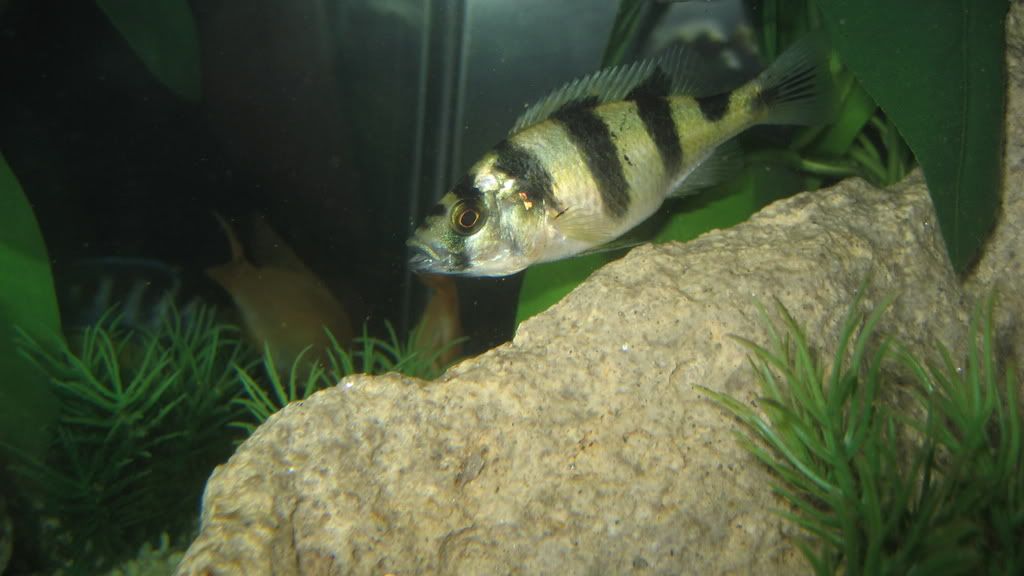 [/img]
Both pics were taken today with the sam camera...the color of the two is different.
Please help the poor fella, i dont want to have to flush him.
The only thing i think is strange is, a few of my fish especially the Aulonocara have a lot of the black sploches on them. Is that normal for juvies?
Thanks for any help,
Tim