maybe hole in the head?
---
1. Size of aquarium >55
2. Is your aquarium setup freshwater or brackish water? >fresh but smells
3. How long the aquarium has been set up? >3-4 months
4. What fish and how many are in the aquarium? >11 & 1 crab. i got to do another post and get help with some types so if u can id this one here that would be great!
5. Are there live plants in the aquarium? >yes
6. What temperature is the tank water currently? >75*
7. What make/model filter are you using? >Damn it, walmart brand for 30 to 60 g
8. Are you using a CO2 unit? >no
9. Does your aquarium receive natural sunlight at any given part of the day? > yes but not sitting in a window type way.
10. When did you perform your last water exchange, and how much water was changed? >3 weeks
11. How often do you perform water changes? > 3-4 weeks when cleaning up
12. How often and what foods do you feed your fish? > Tetra color 2-3 times a day 3rd time is when they sit againts the glass "feed me!" when sitting at my desk
13. What type of lighting are you using and how long is it kept on? > I dont know the bulb, floresant. goes off 8-9 hours a night
14. What specific concerns bring you here at this time? > foto added
15. What are your water parameters? Test your pH, ammonia, nitrite and nitrate. > only PH 6.8 to 7.0..i need a full test set up dont i?
16. What test kit are you using and is it liquid or test strips? > Liquid. damn it again, walmart.
17. When was the last time you bought a fish and how did they behave while in the pet store tank? I have added fish after i got them but the white spots on the tops on the top of the head started before getting the new ones.
OK I need to get on top of the game here! I should be able to just anwser this stuff with out looking for the info.
The one in the photo is the worst and the other has seem to have gotten better and the white spot seem to be getting smaller. I used again from walmart "shouldnt go there for fish/fish stuff should I?" the tank bubble fungus clear tabs. The one fish it seem to be working but thats when this one went south. Oh again walmart is where I got these guys. all others from house of tropics.
From info here I would guess its "hole in the head" but still wanted to make sure that is what im seeing.
What should I do?
These photos are only of the bad one. And can anyone give info on this type fish please?!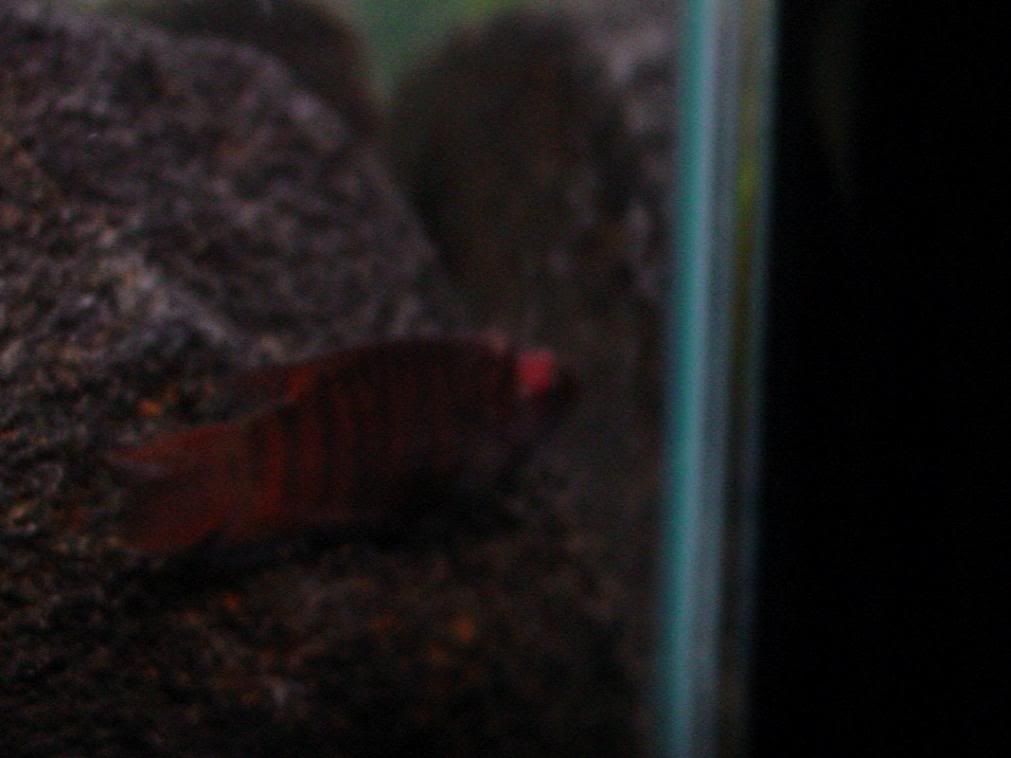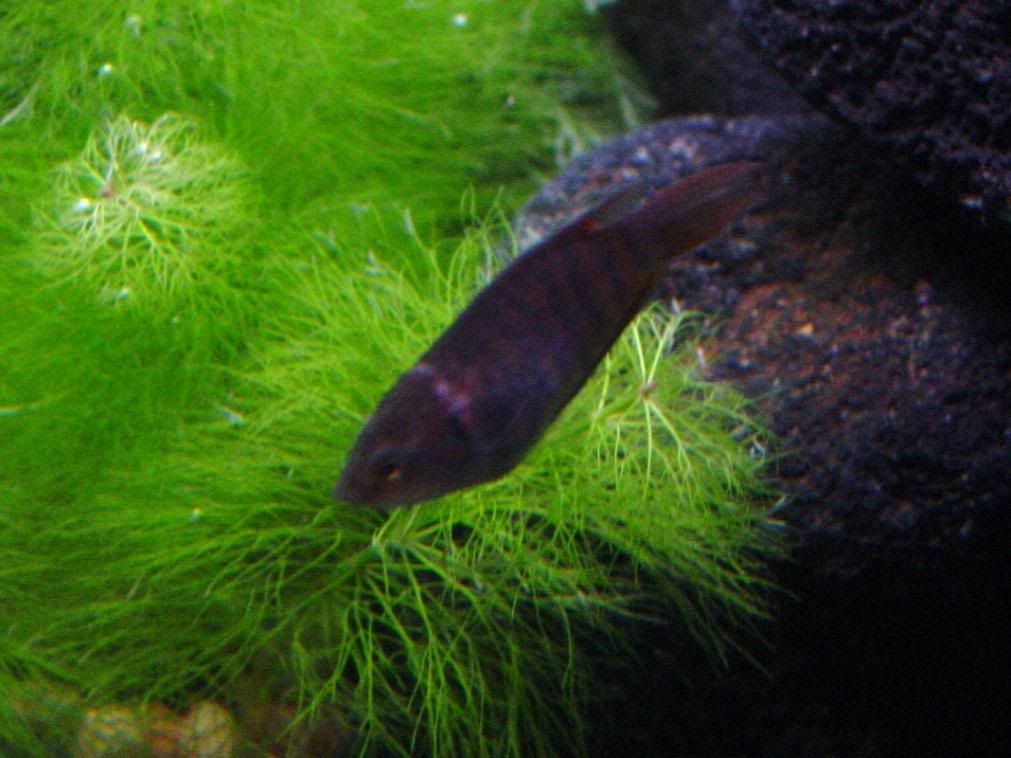 Well i lied, heres the better one.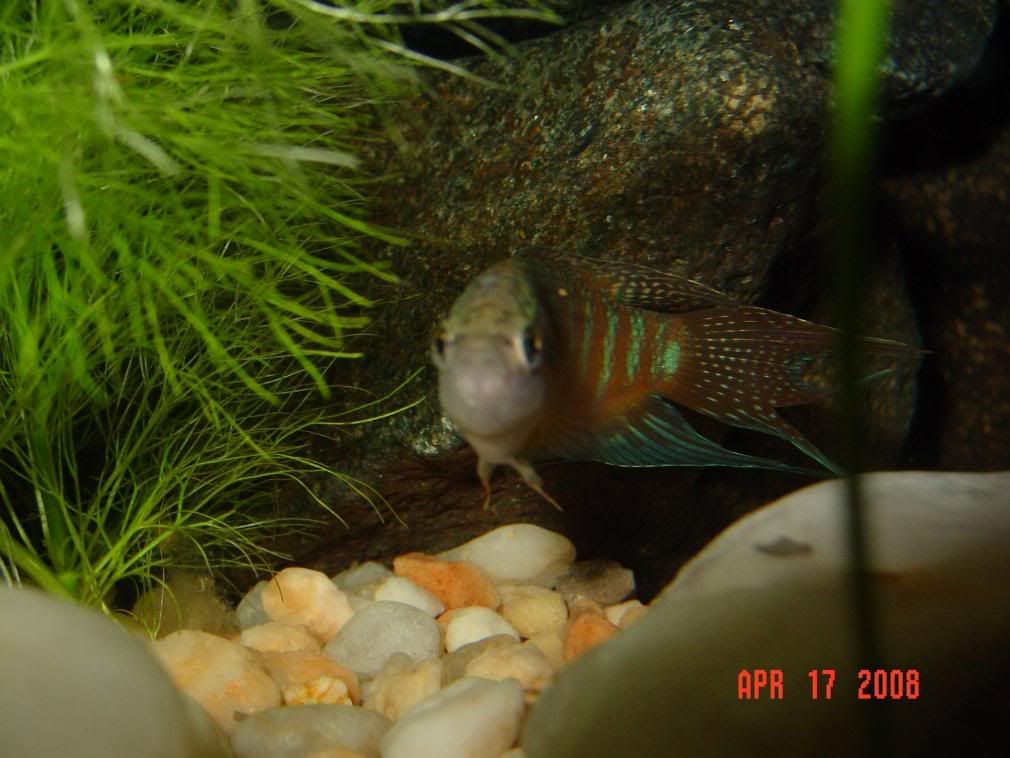 I noticed some thing that didnt hit me before. That raw looking spot now spots are not where the white spot once was.
Now I got these guys before some of the others added and the white spots pre date adding them to the tank. One of those add's is a "crab".
I noticed too that these guys come to rest and sit some where.
Could it be from the crab giving this guy sneak attack's?
Could not for whatever reason see photos but would respectfuly suggest that you purchase a quality test kit. Also might consider weekly water change of 25 percent along with vaccuming the substrate lightly to remove decaying food and plant matter a different area each week and dont go too deep with vaccum. You also may wish to consider cutting back on food to once per day and only as much as you SEE them eat in two minutes. I would also resist the urge to purchase fish from Walmart. Many of their fish are diseased from the get go. Walmart along with many local fish stores run the same water through all of their tanks. Unless fish store is using UV sterilizer the same parasites are transferred from tank to tank .That is why many fish owners recomend quarantine tank for new fish to prevent infecting otherwise healthy fish.
OK I was out of town for a few days and had someone feeding these guys and keeping a eye on Mr hole-in the head. Im clear that its not hole in the head but he's not named so Mr holeinthehead fits! lol

Mr holeinthehead seems to be getting better. The spot has turned to a soft pink and is healing and closing in. This is really a big change from the last time I had seen him. He has lost alot of his color compaired to the other.

Ill give it a few more days and give you a up date.
Posting Rules

You may not post new threads

You may not post replies

You may not post attachments

You may not edit your posts

---

HTML code is Off

---