Is this Ich?
---
So I'm fairly certain my betta is sick but I just don't know with what... it kinda sounds like Ich but it's not spotty.
I don't have a pic of my fish but what I'm talking about looks kinda like this: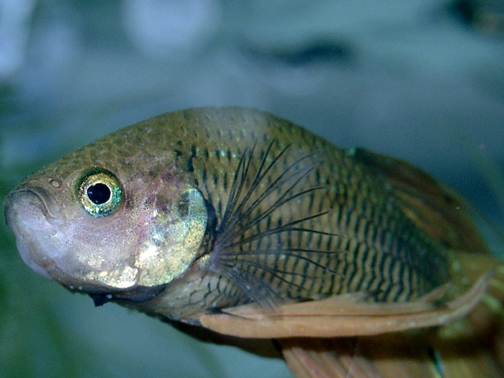 The shiny bits at the front that is but he's not spotty/sugary.
Also, I've noticed in the last 2 days or so he's losing much of his colour and around the mouth seems nearly translucent (I think that's spelt wrong heh).
I've been thinking about putting in a multicare medicine (because I'm not sure what he has) which has Methylene Blue, Malachite Green and Achriflavine in it... unfortunately it talks about dosage in drops or very small measure but doesn't have a dropper lid or the measurement on the cup (says should be about 1ml for 4L but the cup starts at 5ml) and I've heard putting in to much of this stuff could be worse than less.
Anyhoo, I only noticed it today but he does seem to be darting around a lot too (which I assume is itching himself) but mostly around the walls of the tank.
The symptoms you describe do not sound like Ich, although it could show up later as a secondary infection. We need water parameters to help on this. Can you post your pH, ammonia, and nitrite readings? General hardness would also help, as would Nitrate. When was your last water change?

In the mean time, i would highly recommend that you do not medicate yet.
Those white dots look a lot like ich to me. You can get a baby medicine dropper at the pharmacy for a couple dollars, and it measures in ML.

However, DO NOT treat the tank until we find out your water parameters. Treating a fish in anything but pristine conditions can be more harmful than not treating at all.
Posting Rules

You may not post new threads

You may not post replies

You may not post attachments

You may not edit your posts

---

HTML code is Off

---