I'm glad he's acting spunky again, thanks for letting us know. :)
here is a recent picture of him
---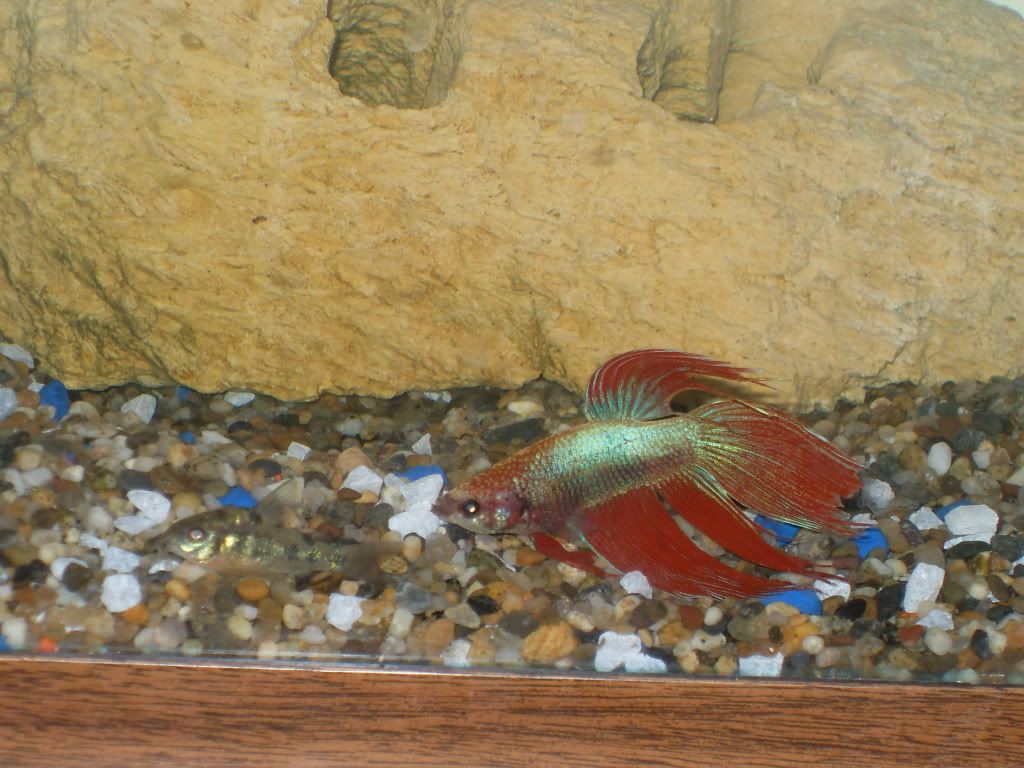 this is him now after being shocked....maybe he does have super powers!
he is a beautiful fish, i'm glad to hear he is Super-Fish and he is still with you.

Steve
wow!! he;s gorgeous.
glad all is well with him.
---
when you set up a new tank,hide an extra
sponge or two behind some decor,that way you have
something seeded for you next filter.
Good to know he pulled through! Is he chasing the cory in that picture?

Also, your cory would be a lot happier if he had some more of his friends to school with. You should be able to house 6-8 of them total in a 15g with your betta with no problems.
---
4 8 15 16 23 42
:( that gravel is awful rough on the cory's barbs. They sure would appreciate a switch to some soft sand.
Posting Rules

You may not post new threads

You may not post replies

You may not post attachments

You may not edit your posts

---

HTML code is Off

---