I'm pretty Saltwater-ignorant, but can you hang the filter of the sump tank? Place the heater in there?

Also, it looks like the 2 pipes on the left are the inlet to the sump, are they at a height that will prevent flooding?
Good question donut, Yes, most people do put the heater in the sump,but mine won't fit. Now the filter, If i was only using that filter for cleaning the water than i would place it in the sump, but the filter is pushing 250 gph so i am using to create currents in my tank.
Brandon there are no updates yet its gunna be a while till i will have anything to take a pic of, i am doing something sorta different from what i was gunna do before, but i will post a pic when i have something to photograph. I will explain this later.
Nice lr, but don't you need more? Like for my 30 g i would have to get about 40 to 60 pounds to filter anything.
Nice are you still having micro bubble problems or di you get scrap the whole sump idea? If you havent have you tried a micro filter sock around the intake PVC?
usmc i've gotten rid of the sump and im currently using a powerfilter with lr rubble and a powerhead for filtration. Haha thats alot less than i had planed but i was in over my head.
But anyway i got some more rock! I am currently done with the rock(ill buy more when i get some money) And im gunna wait a few weeks than start adding coral and a fish. rite now i have a hundred dollars of rock in the tank. i think its about 18 pounds of lr.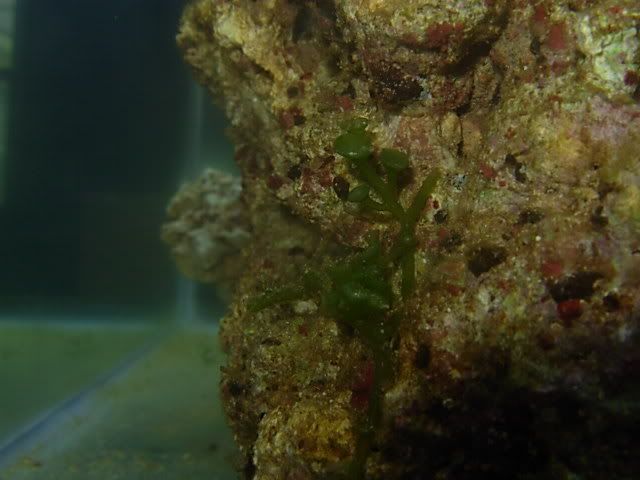 Any suggjestions on how i should stack my rock would be very appretiated cause im finding it difficult to get the look i want. The brown peice has been in there the longest thats y its brown,cause its covored in brown algea. After i get a cleanup crew in there will they clean that rock so it will look like the others?
Similar Threads
Thread
Thread Starter
Forum
Replies
Last Post
My fish tank stand. Picks!

FuzzAz

DIY Aquarium

11

12-01-2008

03:10 PM
Posting Rules

You may not post new threads

You may not post replies

You may not post attachments

You may not edit your posts

---

HTML code is Off

---