tr's picks.
---
THis is my thread just for picks of my tank. I will show the progressions of the tank. PLease feel free to ask any questions i will be sure to answer them.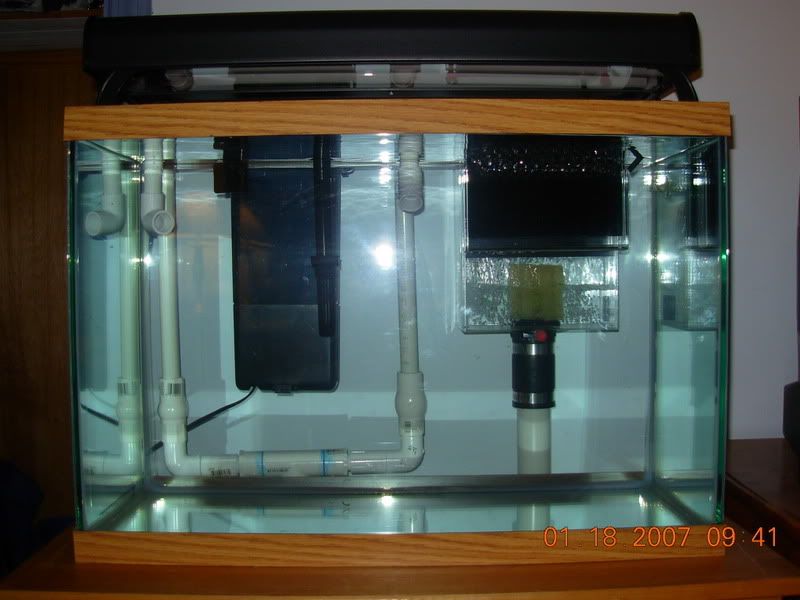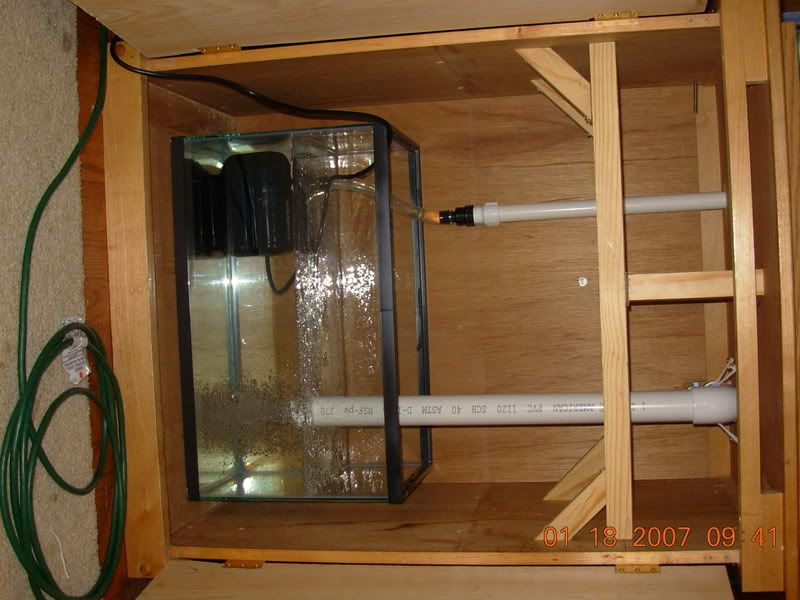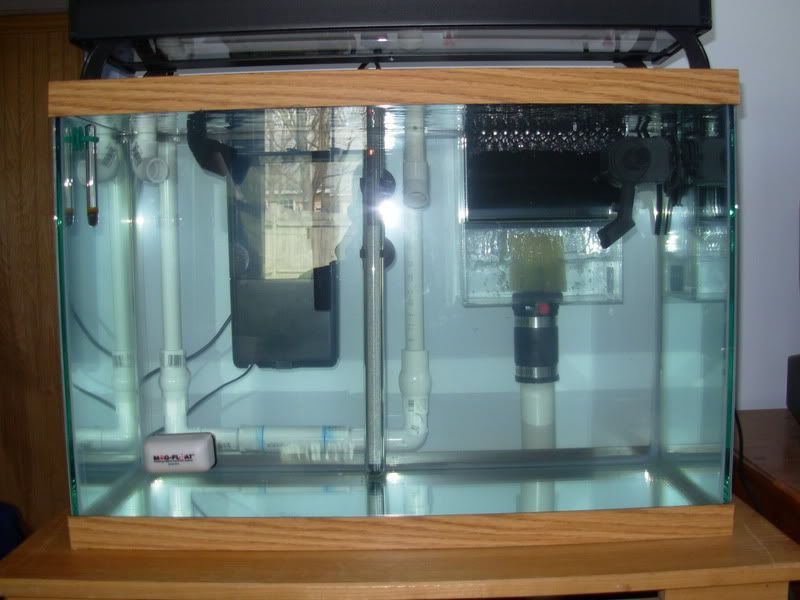 some of the goodys i got in the mail.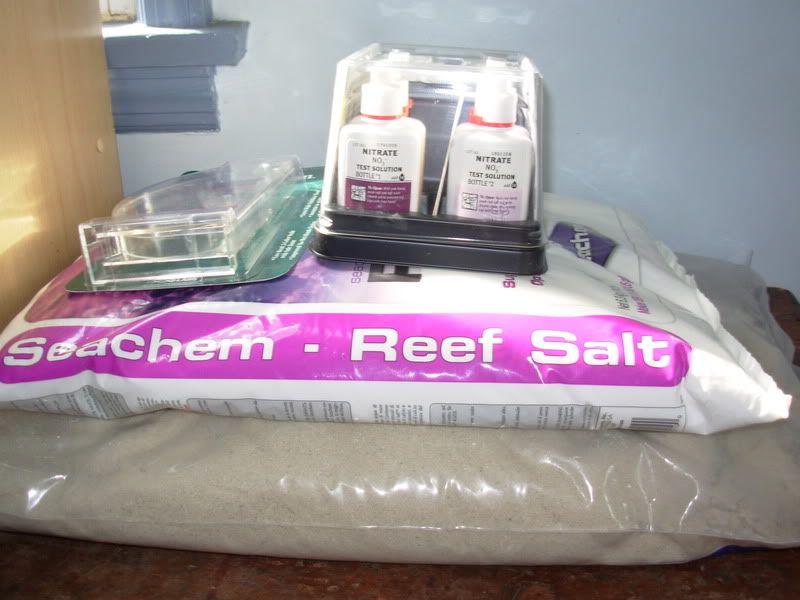 stupid broken skimmer.(the intake broke off.)
What size tank is that? What kinds of fishy are going in?
Oh im sorry i forgot to put the specs up.
Its a 20 gallon(h) tank with a 10 gallon sump. Heres the equipment. A aqua medic 650 gallon return pump, a crp overflow, a magnum 25,a maxi jet powerhead,a current usa duel sattalite fixture(130 watts) a jaguar 250 watt heater, and a egg-crate cover.
I have argonite sand for my bottom.
Im not sure exactly whats going in it yet(i know thats bad) But i know ill have some coral and some gobys prolly. I am looking to put a african velvet fish in it, just as soon as i can track one down.
Check out he new bubble trap i built today. I copied steves idea. I used 1/4 inch plexi-glass and some silicon. Took me a few hours. Dont compare it to steves but think of it as ''it get the job done''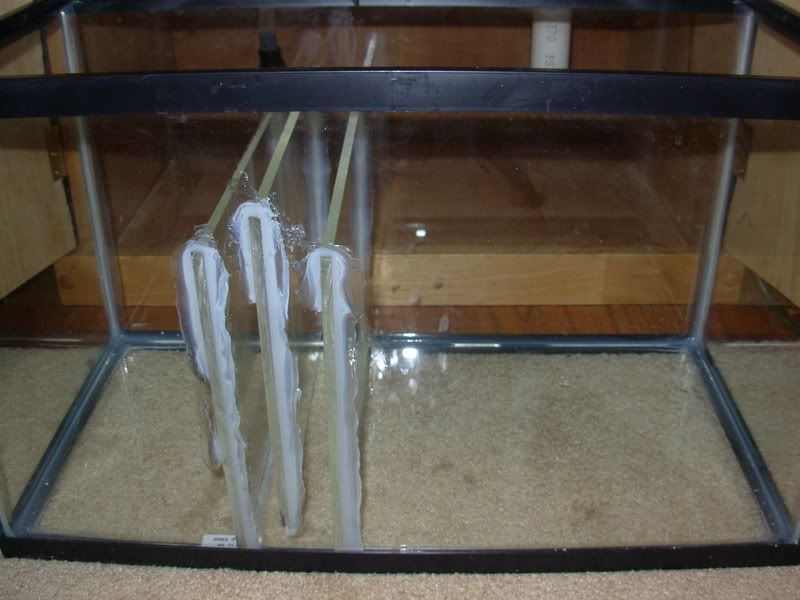 Fancy stuff. If no skimmer what are you going to put in the sump? At least make it a refugium.
I have some ideas on how i can fix the skimmer. I will buy one of those venturi injectors and put it on the intake of the pump than put the output of the pump in the skimmer. I would redrill the broken intaka and just stick a peice of pvc in there and glue it nice like.
Im not sure if im gunna add a backround. I defenetly wouldent paint it, i would use a blue backround. I think when i add live rock and sand it should look fine, besides its not relly for other peoples veiwing pleasure, thats y its in my room.
Im saying put a background for you so the colous stand out. I just think it looks nice.
Similar Threads
Thread
Thread Starter
Forum
Replies
Last Post
My fish tank stand. Picks!

FuzzAz

DIY Aquarium

11

12-01-2008

03:10 PM
Posting Rules

You may not post new threads

You may not post replies

You may not post attachments

You may not edit your posts

---

HTML code is Off

---