Starfish eating
---
So I feed "Patrick" silversides on a regular basis (that is what he was fed at the LFS and loved it) and I snapped a few pics last time he was fed. (I flipped him over on his back to feed him) He resides in my 20g. Just for fun!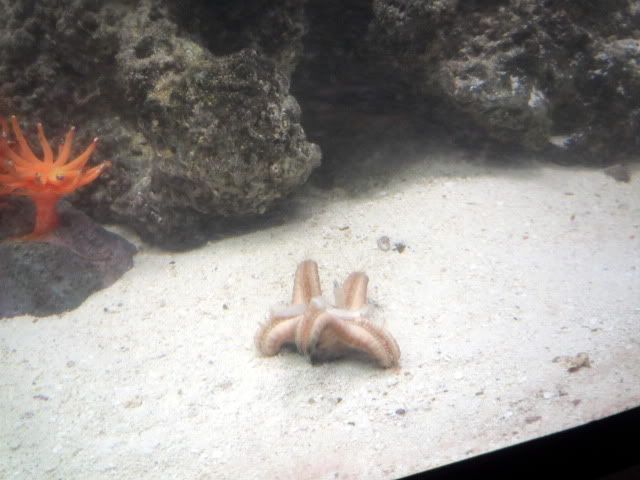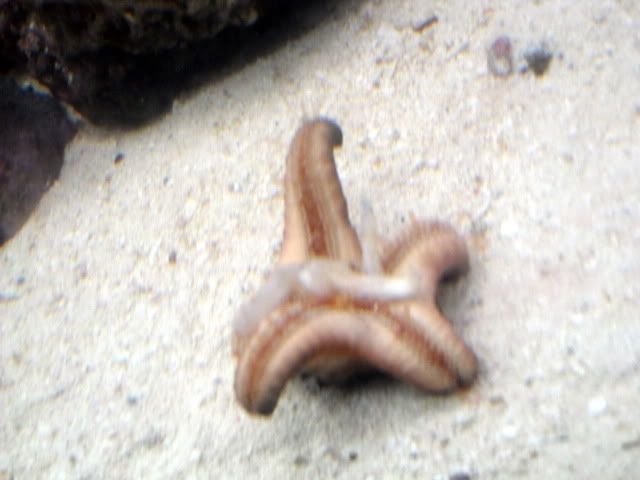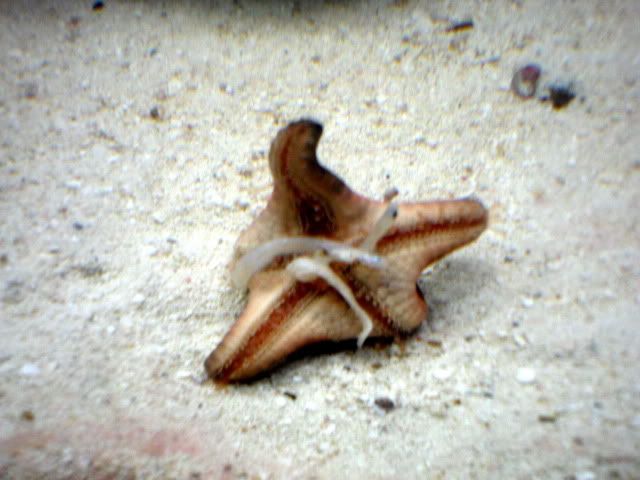 Flipped over and happily digesting!
---
JoAnn
custom 7ft 125g softie/leather Reef
44g marine predator fowlr
100g outdoor pond/waterfall

Enjoyed those pics! Thank you for sharing.
---
If you don't stand up for something you'll fall for anything...
Cool pics. :)
---
Animal testing is a terrible idea; they get all nervous and give the wrong answers.
Thanks
He needs a lot of help and it takes him a while before he grabs onto them... I will try to get a video next time I remember!
---
JoAnn
custom 7ft 125g softie/leather Reef
44g marine predator fowlr
100g outdoor pond/waterfall

Posting Rules

You may not post new threads

You may not post replies

You may not post attachments

You may not edit your posts

---

HTML code is Off

---