Shrimpy
---
Here he is crawling on me, not in a creepy way though. We dont do this on a regular basis.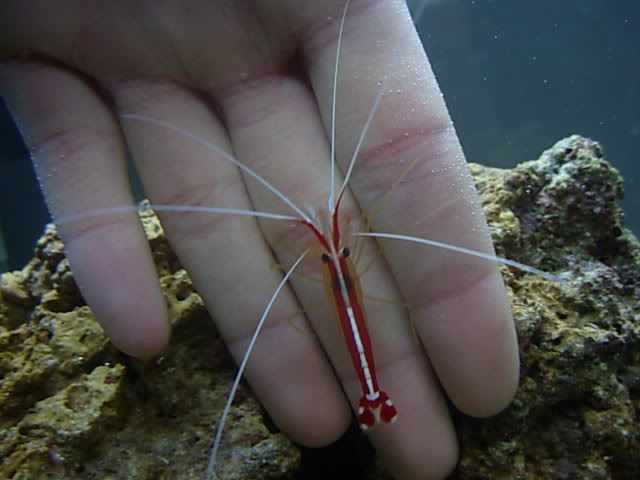 He looks kind of yellow doesent he? Is this normal? i thought it was sposed to be white.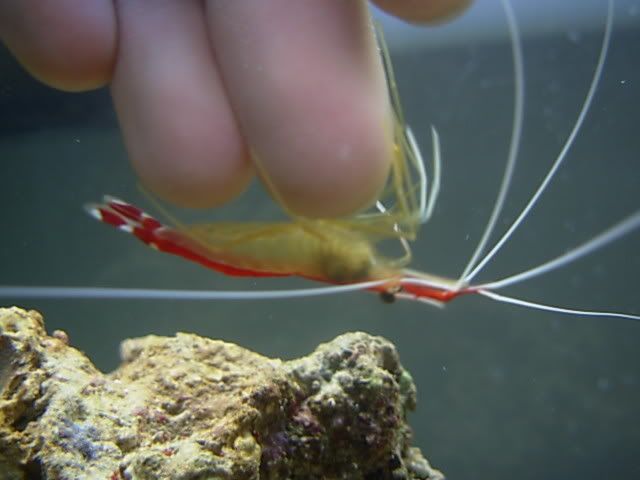 Got three of these bad boys.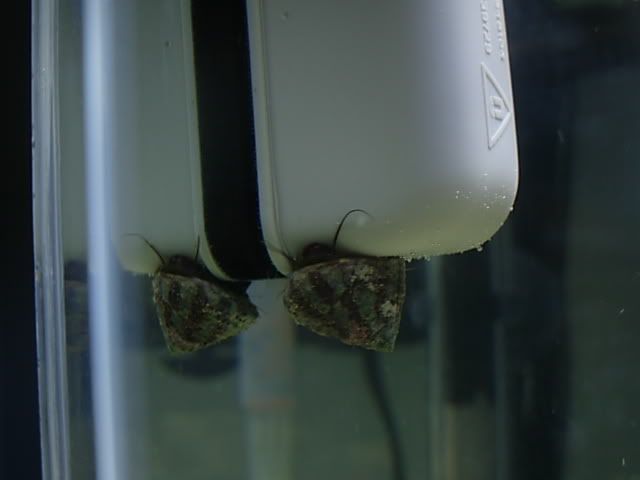 My macro algea has grown a bunch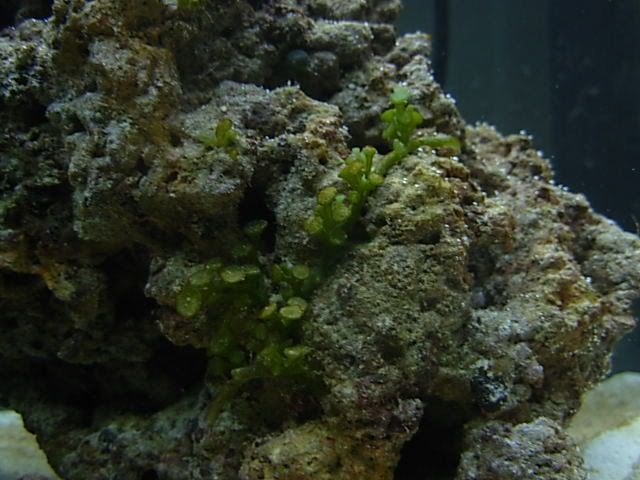 This is my rock setup.
[/img]
you shouldnt play with your shrimp.They are for observation only or shrimp scampi
that dude is Kool...i think no harm done, with clean hands :D
---
Saltwater 4foot (67gal) and Reef Rock/Plugs (300)Sump (12gal) with a 3000ltr/hr return pump(32watts)
1x 6025, 3 x TUNZE 6045 for flow.
Aquasonic Skimmer with 3000ltr pump
16watt UV. *5 Lights: 2 Actinics and 2 Daylights and 1 Gro-Lux.
*Fish @ the moment: Powder Blue Tang, South Seas Devil, Mandarinfish, Lemon Peel, Bi-colour angel, Coral beauty, Scopas Tang(4in), Coral Banded Shrimp(been in tank for 4/5yrs) and a Dusky Anemonefish(3in).. and 2 Red Base Sand Anemones..A pair peppermint shrimps.
Fun! Yea, that's really cool that he hitches a ride on your hand! Tell all of those dog-only people that we can touch our pets too! :D :D :D :D :D
fab pictures,
i think those shrimp are beautiful,
if i ever came over to the saltie side of life
they would be on my wish list.
---
when you set up a new tank,hide an extra
sponge or two behind some decor,that way you have
something seeded for you next filter.
Posting Rules

You may not post new threads

You may not post replies

You may not post attachments

You may not edit your posts

---

HTML code is Off

---