My old 75 FOWLR and Discus
---
Found some old pics when I had my 75 gallon as a FOWLR and my 92 as a discus/angel. Thought you might like it. And before anyone starts criticizing me, I know I had too many big fish in my 75. But I worked at a pet store and got everything for free when I first got into the hobby. I may have went a little overboard but you gotta admit...it looked nice!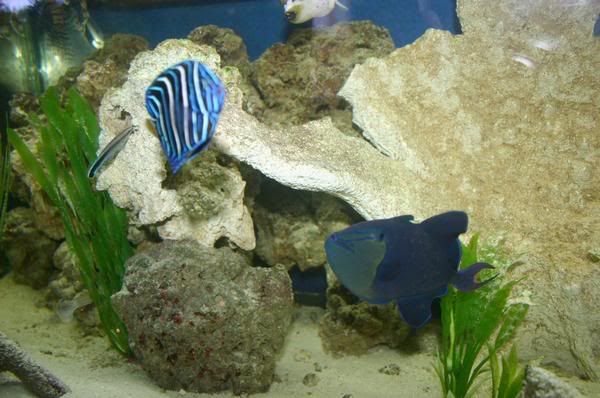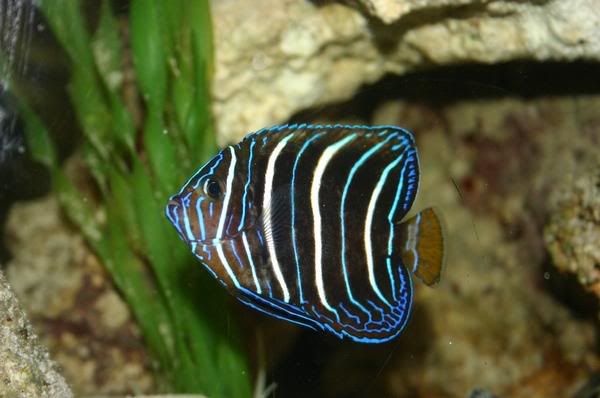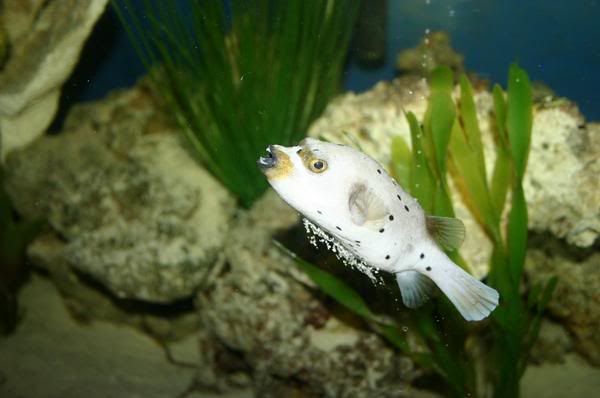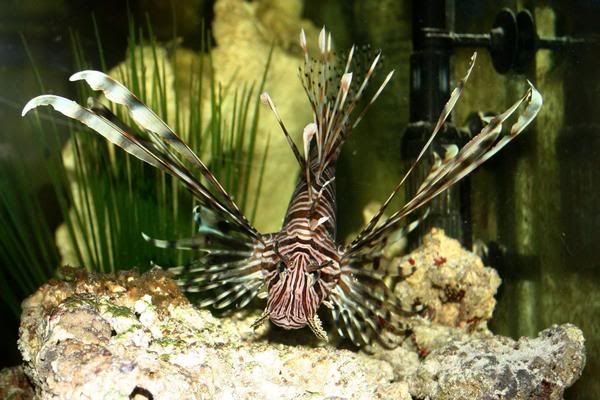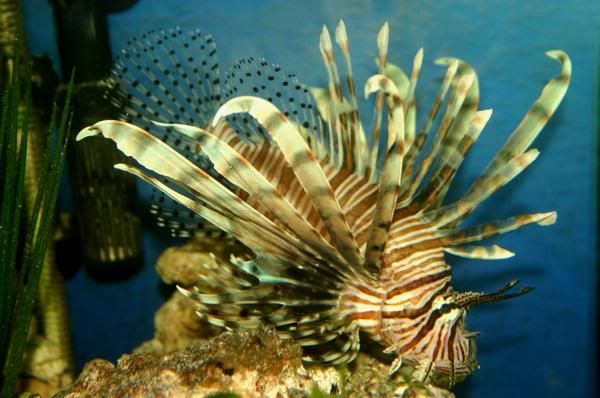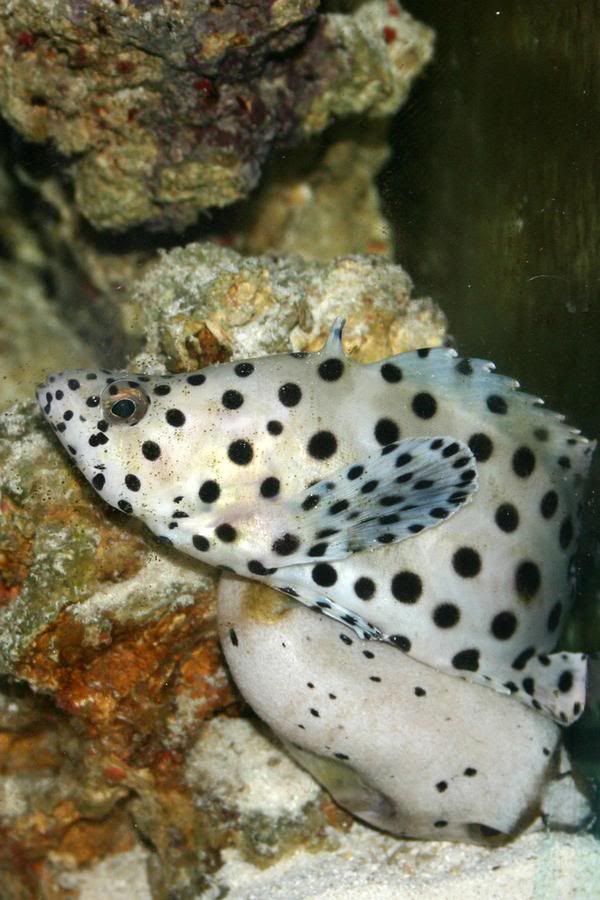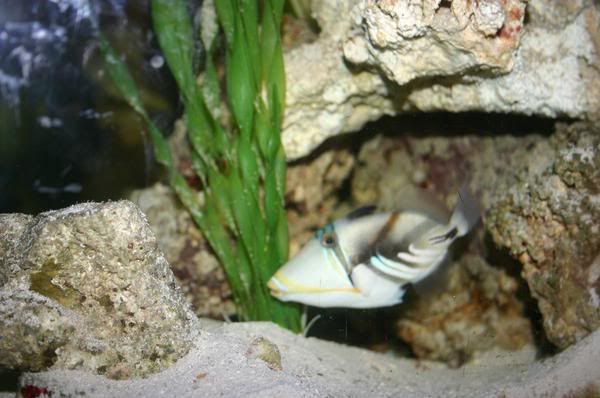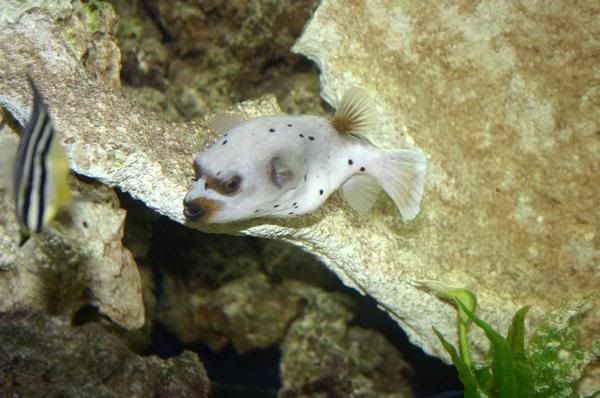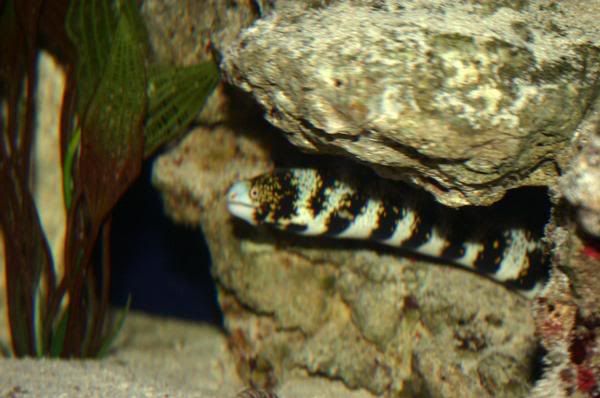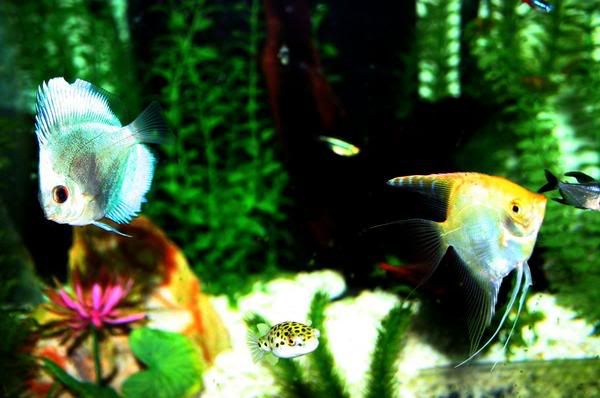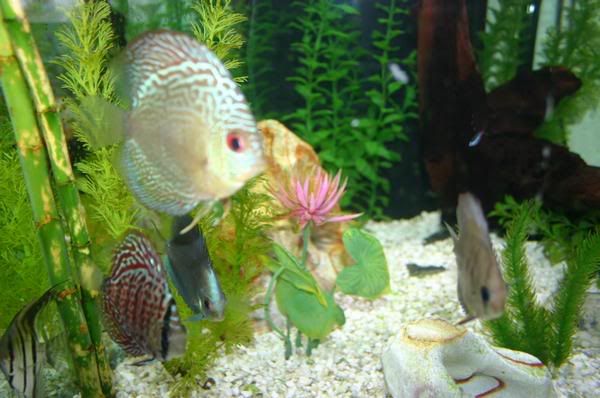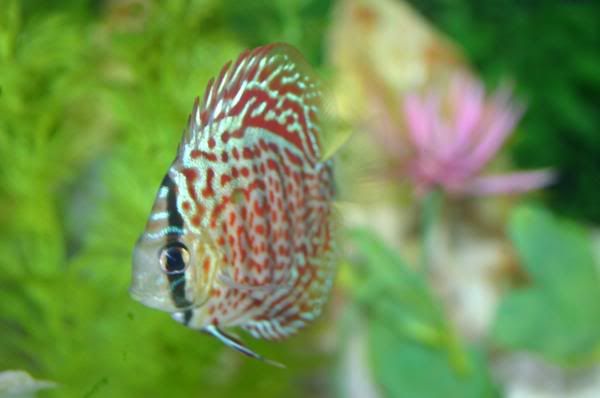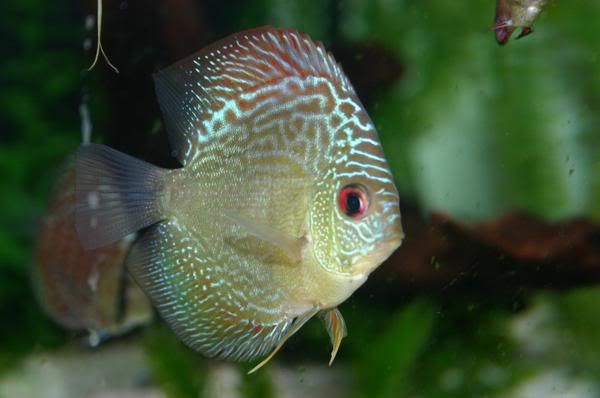 ---
For those who have live rock! ...We salute you!
-ASea/DeepSea
Yes, I admit that you had quite the collection of S/W fish. What was the total stock list on the FW tank?
Do you recall? Nice discus specimens.
---
If you don't stand up for something you'll fall for anything...
---
Last edited by aunt kymmie; 10-27-2009 at

09:24 AM

.
Very Nice
---
Discus are my favorite... I am getting ready to do a build thread on my 210 gallon tank and I want to
raise some Discus....
my question is this what type of substrate did you use?
I'm not shocked at the 75 gallon FOWLR, but I am surprised to see a Green Spotted Pufferfish in a Discus tank! LOL
My "complete" stock list was...uh...lol. Yeah. I think the only fish I was missing pics of was my Cinnamon Clown (which I actually had until recently; he went with a foster family) and my Sailfin. You can kinda see him in the pic if the puffer though.
As for the discus, loved them and they were great, but LORDY were they a lo of work. I'll probabl never do discus again unless I have a house with an RO unit hooked up.
I actually just used plain white gravel. To help with the water I had a HUGE piece of driftwood in there. It looked great...until an algae bloom stained most of it and the gravel green.
My green spotted puffer? Although it wasn't one of my better ideas, he sure looked neat in there. He really didn't bother anybody...except the powder blue. Look in the picture, and you'll see what I mean.
---
For those who have live rock! ...We salute you!
-ASea/DeepSea
Quick qustion, would it be wrong/OK for me to post one of my pics in the Nov. contest? I don't wanna cause any problems since I posted them here.
---
For those who have live rock! ...We salute you!
-ASea/DeepSea
Posting Rules

You may not post new threads

You may not post replies

You may not post attachments

You may not edit your posts

---

HTML code is Off

---