I would love that!! if you can keep your eye out for the 400W balist. A Peice of that efflo would be GREAT!!!!
OK well alot has happened since I last posted. I have sold all my soft coral. I am not running SPS dominant tank. I have mostly frags a few frags that have grown to colonies that I have had for a whille now.
I currently have over 50 different SPS corals in the tank!!!
I will post some pictures soon.
here is a link to some pictures
http://picasaweb.google.com/courtlandw/Fish
Roger
man, I'm so envious of your tank... what a great idea to put in a couple of walls and make the tank an in-wall setup. You've inspired me for when I finally become a home owner and not a renter :D

quick question: do you have any trouble with aggression between the various tangs? I've read that tangs are aggressive towards each other (at least powder blues and even regals), so I'm encouraged to see someone successfully keeping several together in the same tank
---
"To an optimist, the glass is half-full;
to a pessimist, the glass is half-empty;
to an engineer, the glass is twice as big as it needs to be"
the key is to entroduce them to the tank at the same time.

Thanks for the compliments!!!

Roger
looks great. :D
---
55 Gallon Aquarium
1 Black Kuhli Loach
3 Black Skirt Tetras
4 Angelfish (3 Marble, 1 Gold)
1 Glass Fish
2 Blue Sunset Gourami
3 African Dwarf Frog
Well I guess the upgrades just don't seem to ever end. here is some new pictures of the setup.
New Aquascaping, new powerheads the Tunze 6100 with multi controller 7094 I love them :) as you can see I added a frag tank on the bottom. I put in a 250W MH with 20K radium bulb on icecap balist.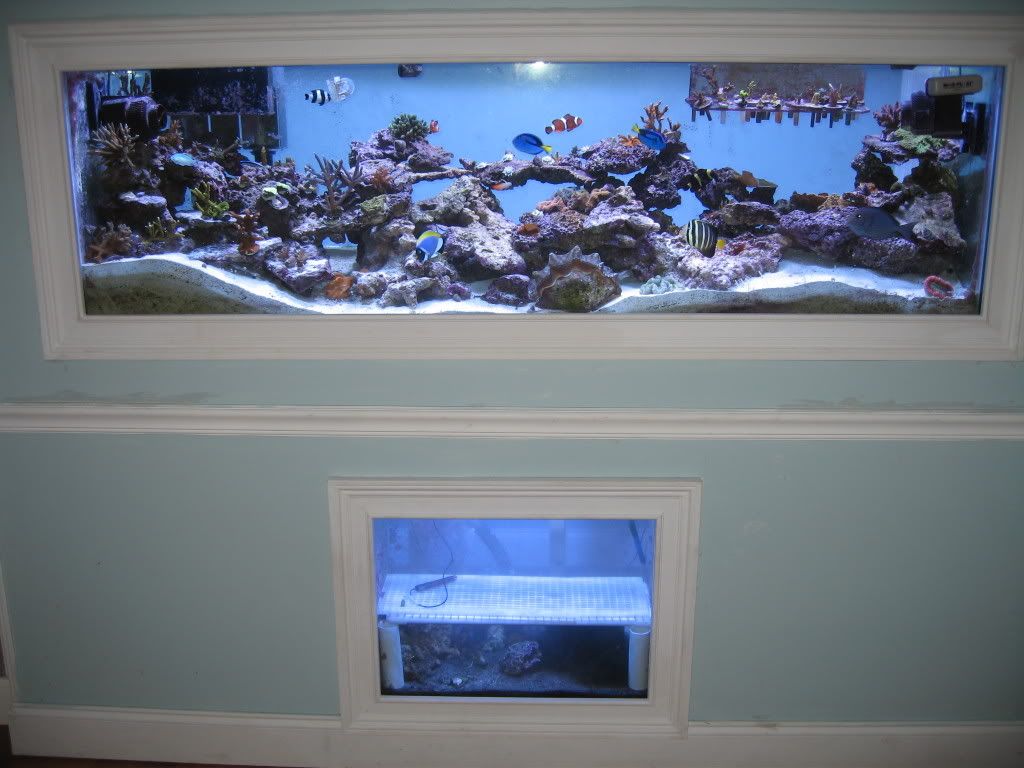 I have added an Aqua controller to monitor and control the tank parameters
Knop calcium reactor
Also added new skimmer rated for 400 gallons love it too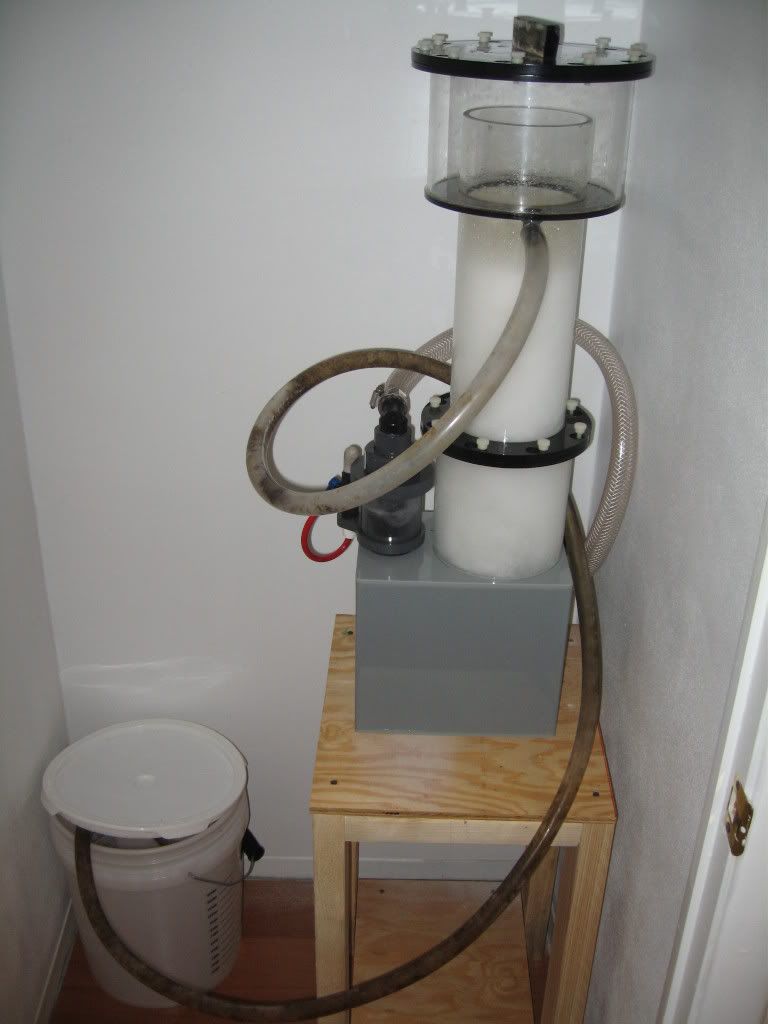 Also Added Tunze Auto top off unit. love it
The picture I just posteed are a month or so old. the skimmer collection bucket I drilled a hole in the lid and now have the hose going clean into the bucket from the top so the lid is now on tight.
The frag tank is now almost full of frags ready to trade.
here are a few pictures of some of the coral. in the display tank. these pictures are about a month old also. all corals were grown from 1/2-1inch frags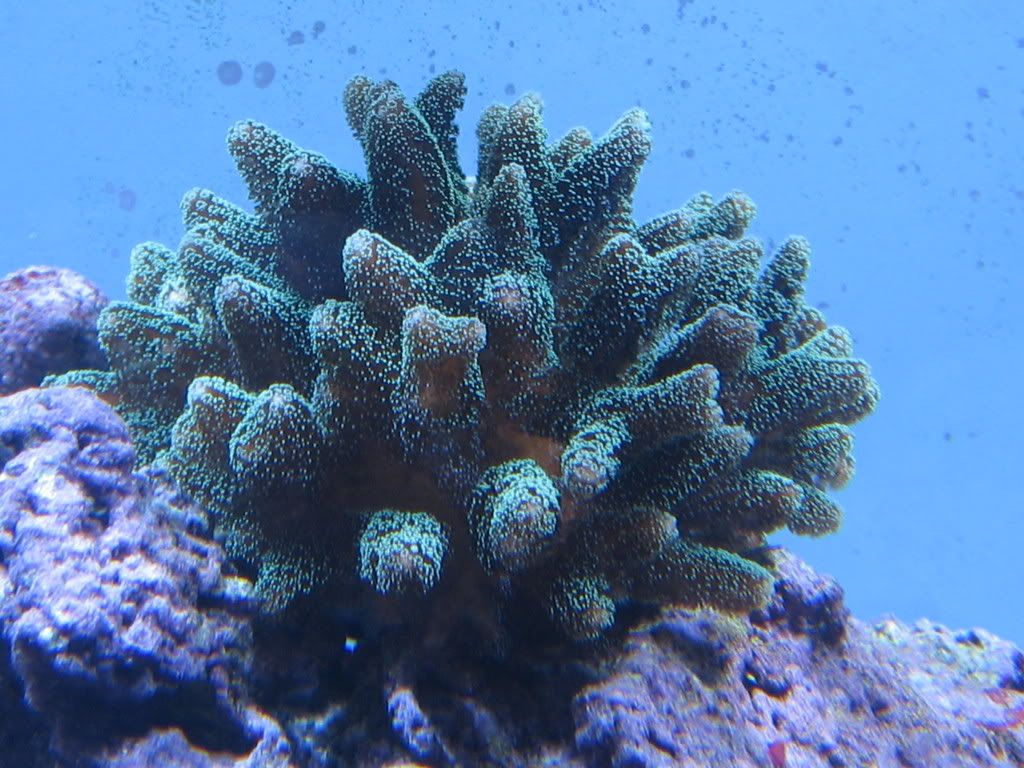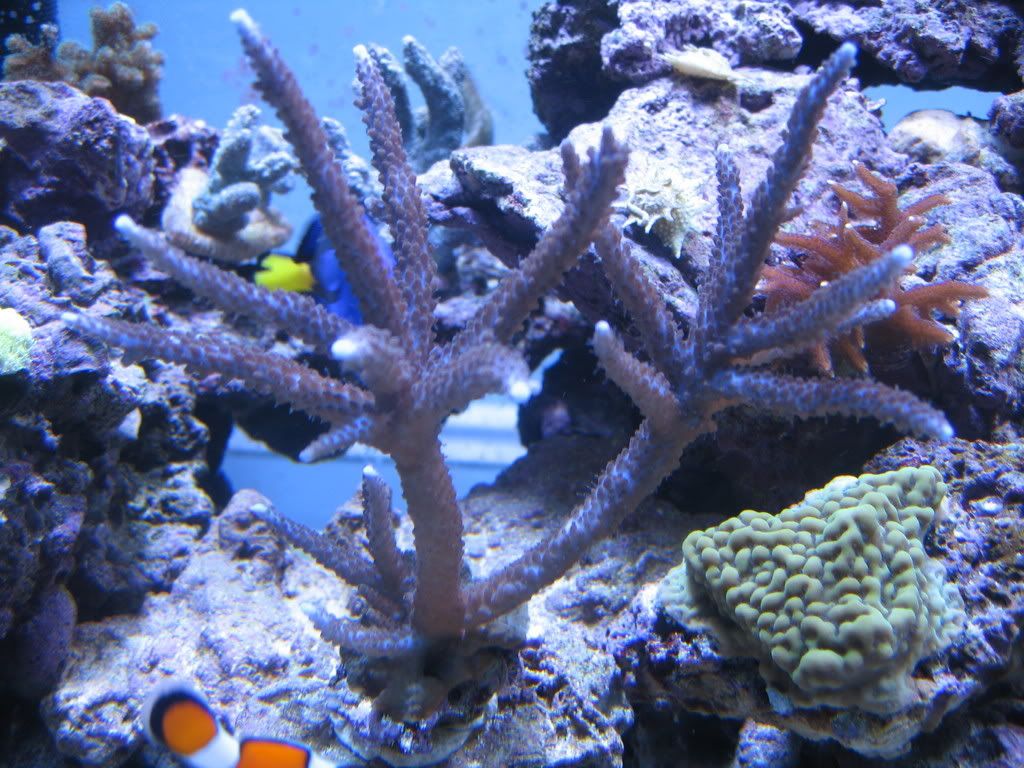 I gotta say, I'm loving it! You've got a beautiful setup and you've done nice work. You should be very proud of yourself.
---
"One fish, two fish....red fish, blue fish."
Posting Rules

You may not post new threads

You may not post replies

You may not post attachments

You may not edit your posts

---

HTML code is Off

---