My 1st Saltwater tank 30gal.
---
This is my first saltwater tank. Open for critique,please any advice would help out tons.
1.
2.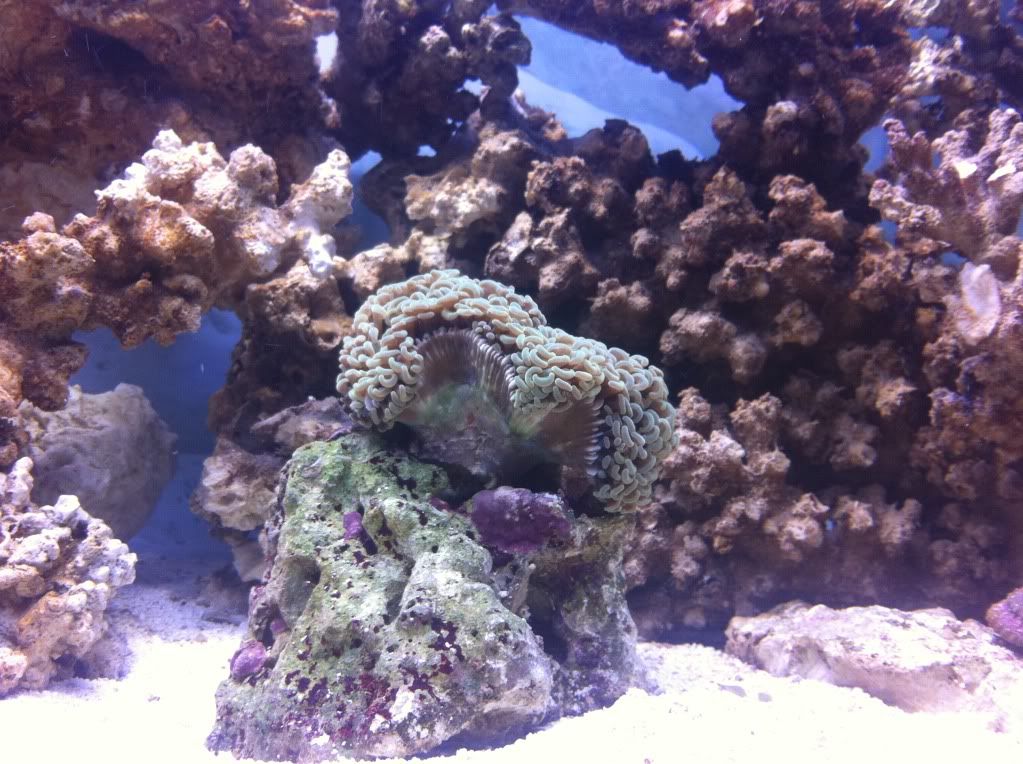 3.
4.
5.
6.
7.
---
Last edited by Picoso; 03-17-2011 at

10:14 PM

. Reason: forgot pic
nice
---
dang man you dont mess around..looks real good..how long has it been up..and when i had a flame hawk it nibbled some polyps..like those stars.
---
...........
So far everything seems to be running ok. Took the domino damsel back to the pet store. Thinking about getting a protein skimmer not sure yet. I have had some mixed thoughts over it. Some say yay some say nay. for a 30gal. Funny you said the flame hawk nibbled at the stars. Well he did nibble at the other coral the one he is in the pic with. When i saw him do it the dang coral fell off the stone he was living on and i guess swam for safety he is somewhere behind the wall of live rock... not sure if he is dead or what.. didnt feel like hunting for him... any suggestions on that.
oops
---
sorry i meant flame angel...and yeah i would glue the xenia frag back on..
---
...........
| | |
| --- | --- |
| The Following User Says Thank You to badxgillen For This Useful Post: | |
well he fell off yesterday and i guess is somewhere behing the wall of rock. wont be able to search for him until tommorow morning sometime. You think he would still be alive?
hmmm
---
most likely still alive and waiting for your retrieval...sometimes i cant get to some frags in the same situation as yours and a day wont hurt to bad on some species but the sooner you get to it the better.
---
...........
Well found him behind the wall put him back on rock he was on. Hope he makes it.... What do you think?
1.
ok
---
looks like it just need a day or two to shrug off the fall and recoop..all in good time..
---
...........
Well added some more corals placed a order for some Fiji premium rock from live aquaria. Also no more brown algae getting green now.
1.
Posting Rules

You may not post new threads

You may not post replies

You may not post attachments

You may not edit your posts

---

HTML code is Off

---