Dropping some pics.
---
Getting better with the camera and took these tonight.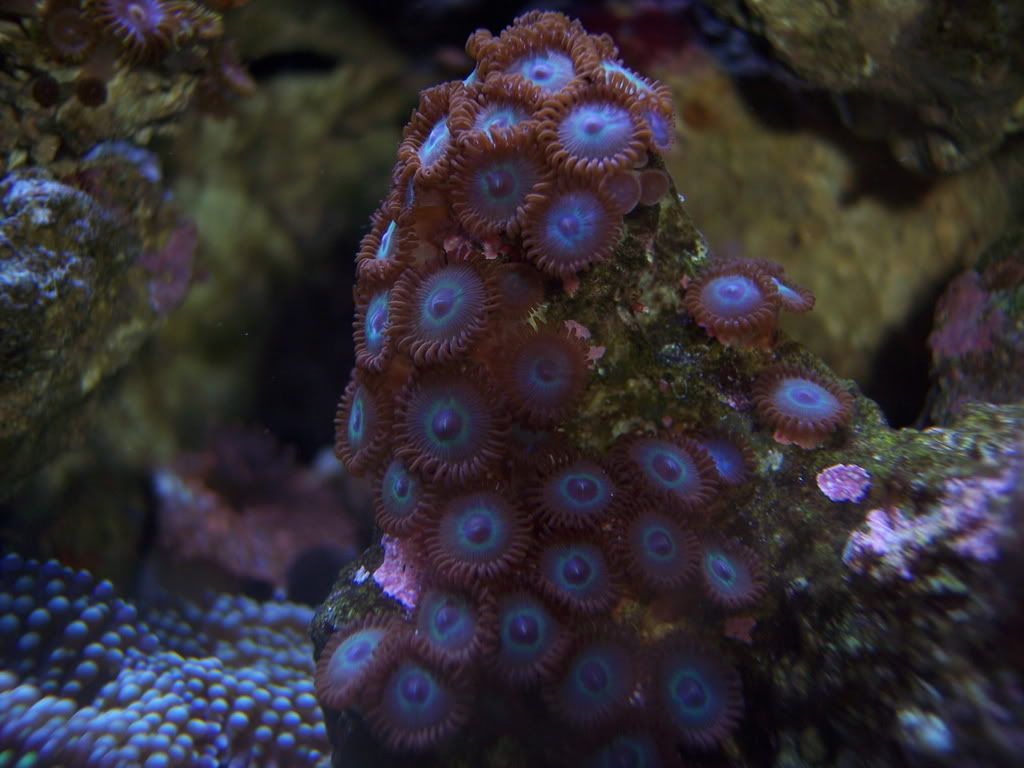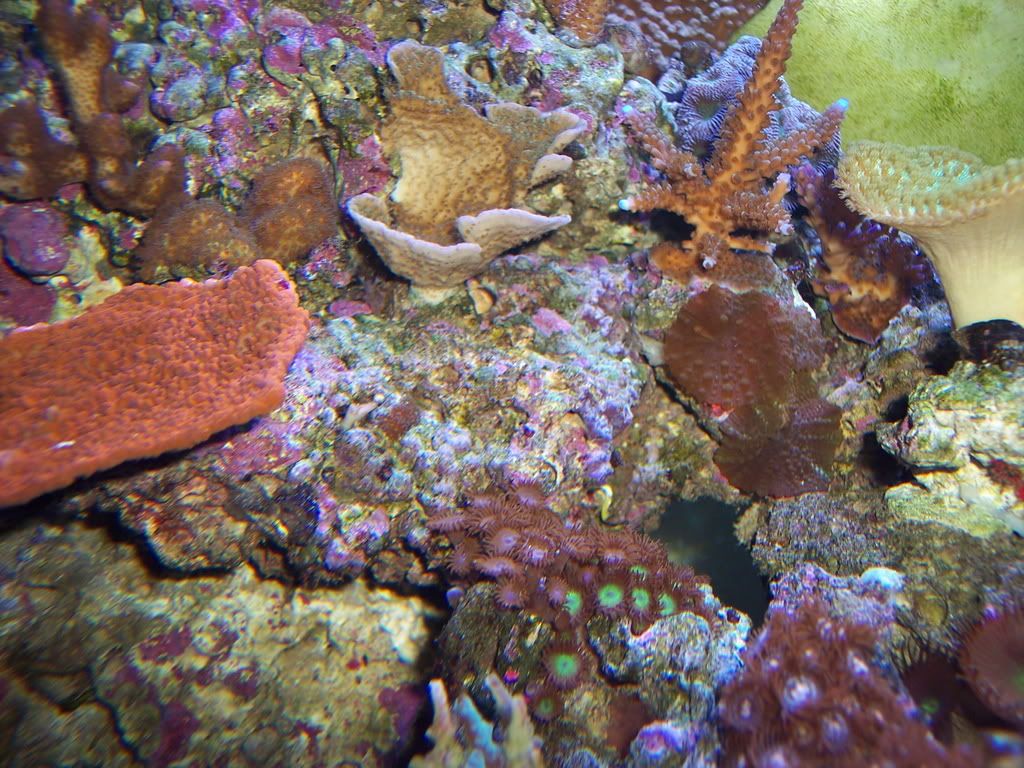 Wow mike, i love the corls in the first to pics. Are they zoos or polyps, sometimes they look alike to me. They are so pretty, i think i could stare at them forever..lol.
Wife, they are blue zoa polyps. Very rare with that color morph. I obtained 3 polyps and it took about 1 year for them to spread.

On a side note. Polyp is the expression for each single head. Can also be used to describe individual mouths of SPS, as in, my acro has great polyp extension. It is common for some LFS to refer to palythoas as "button polyps or sand polyps". Paly's are giant zoas. The main difference is that paly's tend not to grow as dense as zoas. However in a reef tank with enough time they will make giant clusters of half dollar coin sized polyps. If I remember correctly the main scientific difference is that zoas are tiny particulate and symbiotic algae feeders, photosynthetic. Paly's rely on large pieces of matter and are regular feeders.
caferacermike, when are you gonna send a frag up this way? * Mike goes and waits by the mail box for the package*
If you look at that top pic, you'll see a gap. When that gap closes, about 1/2", I'll begin taking frags from the bottom. I'd say I might trim it in about a month. I'll probably take 6 heads and mount them singly and wait until at least one new head pops up before sending them out. These grow really slow.
I like the greened eyed one in the bottom pic too. I have always like how the zoas looked but mike doesnt.
Looks good Mike!
I have never had the blue ones before
Posting Rules

You may not post new threads

You may not post replies

You may not post attachments

You may not edit your posts

---

HTML code is Off

---