Wow looks amazing!! Who needs a tv!!
---
26 Gallon Community:
5 Platies
4 Mollies
3 Guppys
1 Swordtail
11 Neon Tetras
1 Red Tailed Shark
Opaline Gourami
BN Pleco
Snakes-
Coral: Rat X Corn
CoCo: Rat

R.I.P Saphire You'll always be in my heart







Well, after a while without an update I figured I throw one in. This week is going to be a big week and I'm hoping Sunday night we'll have the aquascaping up and going.

Till then (will have more updates for ya) here are some more pics of the Q and the Octi sump (yeah we changed our minds from the ASM). We also threw in the very first piece of live rock in the Q for now. We had no where else to put it until the DT was up. Tomorrow and Thursday night I'll finish up all of the plumbing and we should be up and going by Sunday once the glue dries etc.
just curious..... i was told paint would be an issue on glass..... is this a myth? i really like the way it turned out.
Quote:
just curious..... i was told paint would be an issue on glass..... is this a myth? i really like the way it turned out.
Not at all. I know lots of people that paint the backs of their tanks. It's just a preference though. Some people don't like to use a background you can buy at the store because of salt creep. I have a tape on the back on my freshwater tank and after painting the back of my reef tank I kind of wished I would have painted my freshwater tank as well.
If you do, do it, just make sure you tape it, and cover it with newspaper really well so that you don't get any paint inside of the tank. Another thing I noticed after painting my tank with a flat black (rustolium) paint there was a little powder that came off of it after it dried. I just went over it with a damp paper towel and it all came off ok.
As far as what type of paint, I have heard the best is a flat/matte appliance paint. However I have heard of people use all kinds, including roll on paint. Just make sure it's a paint that will stick to glass well.
Quote:
did you use, i assume, spray paint?
Yes, just a matte black spray paint from the DIY store.
New update

Freshwater tested it...added some pics of the skimmer test (with FW). Also the DIY tank top we did (well she did while I took care of the plumbing). and some more live rock waiting to get put in. More Brute cans are getting filled and salted now, so more pics soon! (This could take a while :D) and of course we were excited and did a little test scaping.
lol thanks Bear, could have used ya for the amazing plumbing you do though (I'm a newb). I think I'll be ok. Only one leak, and that was a bulkhead I didn't tighten to tight in fears I'd crack the glass.
Quote:
However, next month there is a "frag-a-thon" we're thinking about going to. It's $40 bucks and there are 8-10 workstations on how to cut and grow coral. Any coral you cut you can keep, so 8-10 corals for $40, plus learning about frags. I REALLY want to take advantage of this, but I don't know where I can put the corals until my tank is ready. I'm going to try getting a friend at a LFS to hold them for me for a bit. I don't know what else to do. It might be a little bit before the Q-tank is ready for anything, even if I set it up this weekend and get a good light for it. Either way I have a month to get something set up.
just a couple of comments. just like fish corals can carry diseases and hitich hikers that are predators of corals too. So be careful especially if you are planing to keep a certain type of coral in numbers. So please read, qurantine, dip corals and not start off on a bad foot as this can be expensive and a real pain to fix. As for the mouse pad, it's a good idea but this is what i used under my tank and you might find it nice to use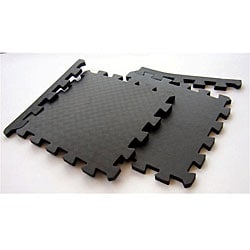 I hope you will opt to use RO/DI water in your start up/ routine of topping off and SW making. It'll save you headaches in the long run. Remember to also have good water movement as the ocean is constantly moving like a washing machine and it's important for water quality. however, it seems like you're off to a good start. that skimmer looks like it should do a bang up job. That skimmer will rip your water apart( a good thing)! I've had an octopus skimmer too and it's pretty decent unit. good luck on your build!
---
Last edited by reefsahoy; 11-16-2010 at

08:00 PM

.
Posting Rules

You may not post new threads

You may not post replies

You may not post attachments

You may not edit your posts

---

HTML code is Off

---