Another new piece of coral
---
This is my newly aquired SPS coral. I will be getting more when I return after the new year.
you know what, i would like to see what else he wants too..... i said i wanted to get some zoas, but lets see if we do or not.
Zoas? You mean these things?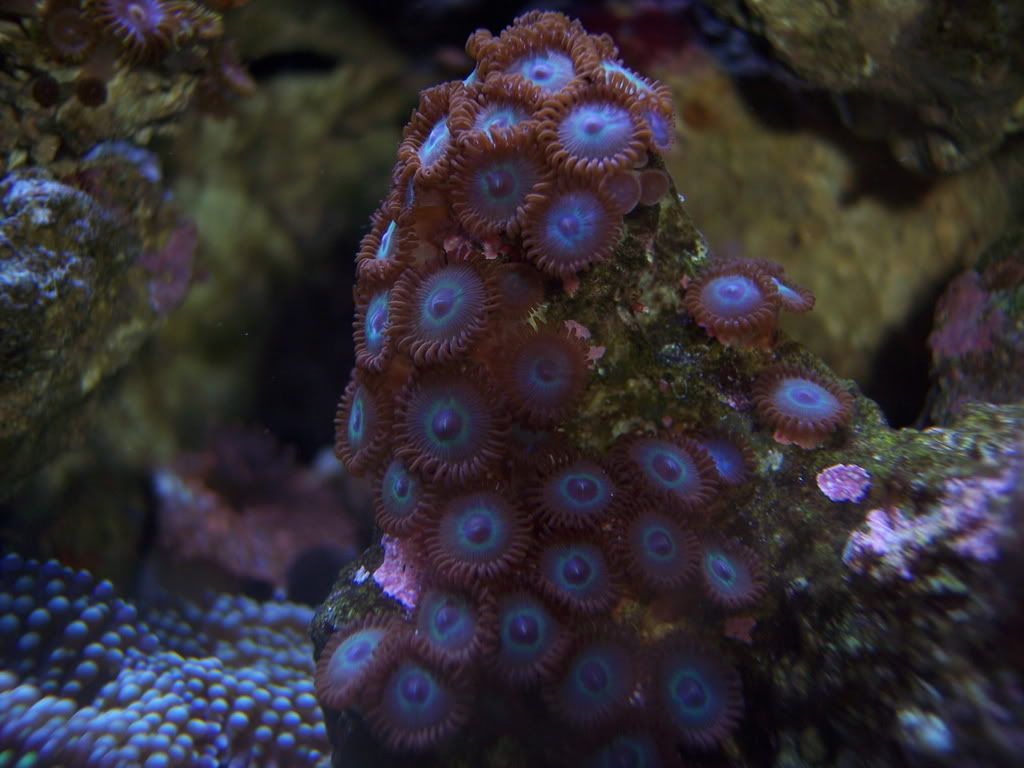 ---
55 Gallon:1 Baby Bristlienose,1 Swordtail, 1 Bala Shark, 2 Common Pleco, 2 Clown Loaches, 2 angel fish,3 (look a like) rasbora Tetra's, 4 Black Skirt Tetra's, 4 Long-finned Gold Zebra Danios, 4 Cardinal Jumbo Tetra's,6 Red Eye Tetra's, 7 neon tetra's
10 Gallon Nano Reef:1 Chocolate Starfish, many snails...Work is in progress...err
Posting Rules

You may not post new threads

You may not post replies

You may not post attachments

You may not edit your posts

---

HTML code is Off

---