Copper Treatment
---
i have a question, i bought 9 new fish and the other day saw 2 of them died. when i turned on the lights at night i saw some has a powdery white like dots on the fish's body. the local pet shop told me to treat them with copper but asked me first if i had shrimps, corals or anemones in the tank and i said none w/ is true.

the questions are

1. how long do i have to treat my tank w/ copper?

2. i remember there were small crabs hiding on the live rocks w/c hitched when i bought the rocks. will they die during the copper treatment ? i remember them because it's been two days since i have started treating the tank w/ copper, seen them again still alive awhile ago

3. saw some of the new fish i bought, (blue damsels) have damaged scales and tails when i bought them, will copper treatment be enough to cure that ?

4. another question is, in the instruction it says i have to put 1 drop of copper treatment per 1 gallon of water, how many times do i have to implement it a day ?

5. after the overall treatment, who much water change should i do ?

Advance Thanks amigos!
It's call Ich
---
When the fish start to have that,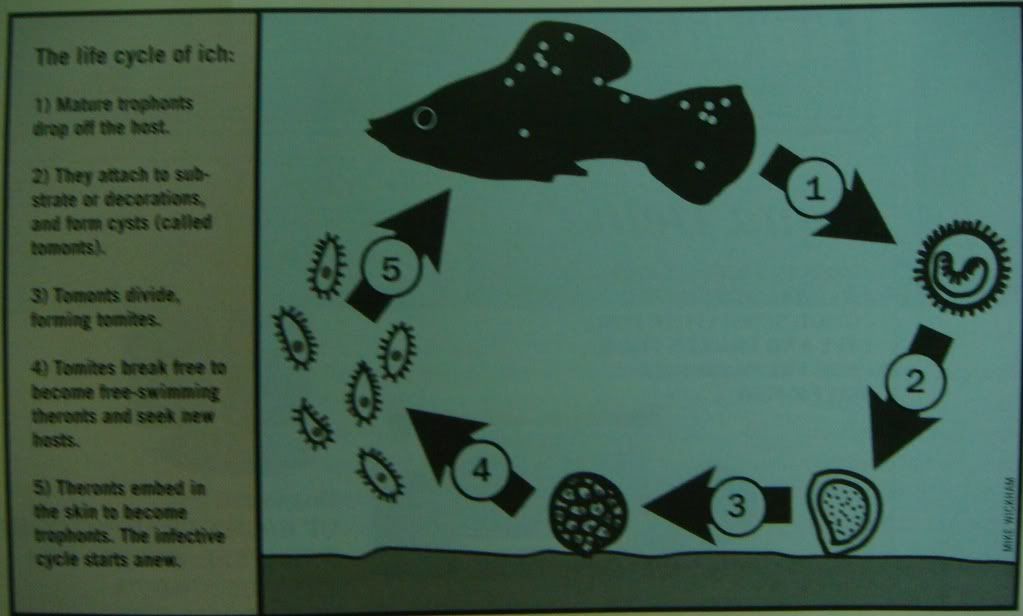 Ich is a common disease that every aquarist has to deal with eventually. There are cases whereby your fish has both ich and fungus.
check out these site for Ich treatment product (normally it won't be harmful to corals as are developed by professional).
www.hikariusa.com
www.kordon.com
and by the way, how much copper treatment a day should i do ? on the instrcution i got all it says is 1 drop per gallon, i have a 75 gallon tank so that means i have to put 75 drops a day ?
What product you have pls take a picture, just follow the instruction. If there is sign of improvement, stop using it.
ok one question answered, 2 of my crabs died already as of today as i got home from work. i'll post pictures of my copper treatment it's just a generic one from my local pet store not specific name
another question, can too much dosage for example if the instruction on my copper treatment requires 1 drop per gallon and i did 3 drops per gallon instead, can that kill my fish ?
Temperature on my tank is at 85F and salinity is at 1.026 PH is at 8.0

please somebody help me. my fish are dying one at a day they have those white dots like on the picture posted above
Well, if u believe me listen up here
This is my tank and i've proven my water param works and the fish like and enjoy it.
http://www.youtube.com/watch?v=v8DI7kzR0DM
Here's my salinity
This is my tank
This is my mini lab on water quality monitoring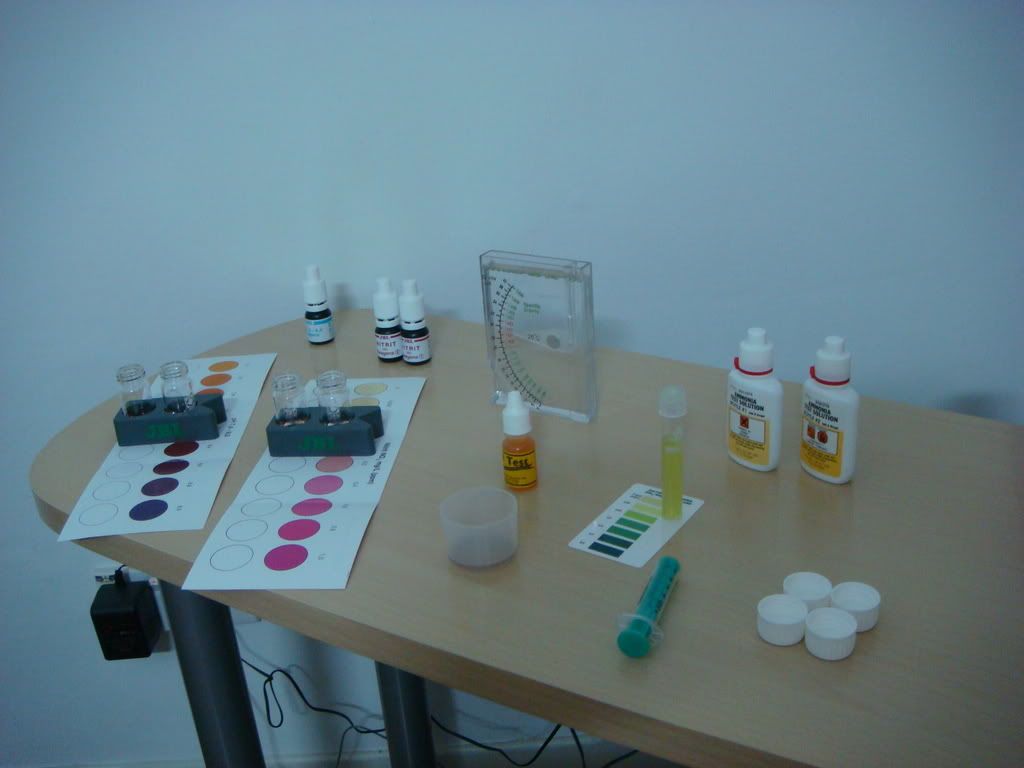 The PH will you be able to raise to 8.2
how do i raise my PH by the way from 8.0 to 8.2 ? buffer ? i have started copper treatment already by the way
Posting Rules

You may not post new threads

You may not post replies

You may not post attachments

You may not edit your posts

---

HTML code is Off

---