Favorite Koi?
---
What is your favorite Koi fish variety and why?

The Pond Digger
Gold butterfly koi, Eric.
Those are quite elegant but I'll never be able to keep koi for awhile unless I get a bigger pond.:)
---
Sent from my desktop or phone or whatever else I am holding on to

I'm ready for the pressure.
The drama and the pleasure!

If there is one thing I want to see here, it's HUMOR.

I believe I can fly!
I believe I can touch the sky!
I think about it every night and day!
I stand in awe of my body.

Favorite Koi
---
Showa has been my long time favorite along with Kumonryu. I am now infatuated with Shiro Utsuri.

These three fish all have something very similar in common. The SUMI (black) in the fish can change drastically over the course of three to five years as the koi reaches maturity. 8)

The Pond Digger
don't have a fav koi but I'm amazed at the effects of adding an ochiba chagoi to a group has.
for those that don't know, it is believed they release a hormone that calms the other koi down. weather this is true or not the effect does happen
My favorite among all varieties of kois is the kuhako and Showa!
Kuhako is due to its magnificient combination of red and white pattern.
It adds life to your koi pond, it blends well with the landscaping where
bonsai and plants are at its best:)
Check out the 5 step kuhako during the handfeeding:)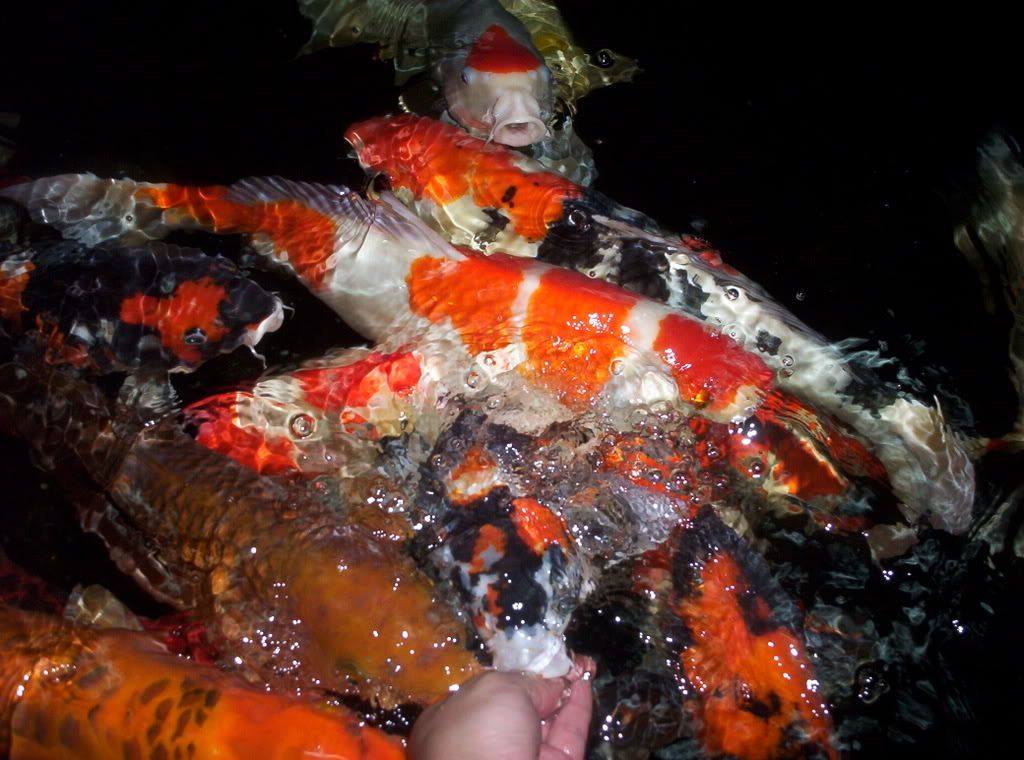 Showa is definitely one of my fav! especially when the sumi (black) color
come across its face... We call it the Mask!
How beautiful!

I am a big fan of the butterfly koi with the long, flowing fins.
Showa Koi. I like them because they always have interesting 'patterns' and colors. :D
i like the butterfly koi.. cause of their high fins.. it looks nice on the top view..
Posting Rules

You may not post new threads

You may not post replies

You may not post attachments

You may not edit your posts

---

HTML code is Off

---