This beautiful little girl arrived at the barn on December 16, we are fostering her for a local rescue that I volunteer for. She is a 2 year old Thoroughbred filly, she was pulled from the Camelot Auction which is a notorious slaughter auction. She was sore behind, had cuts on her hind legs, and swollen ankles, and she was very off on her front right, The name she came with was Fishy
and her registered name Kinda Fishy. We've renamed her Noelle, she is just the sweetest thing!!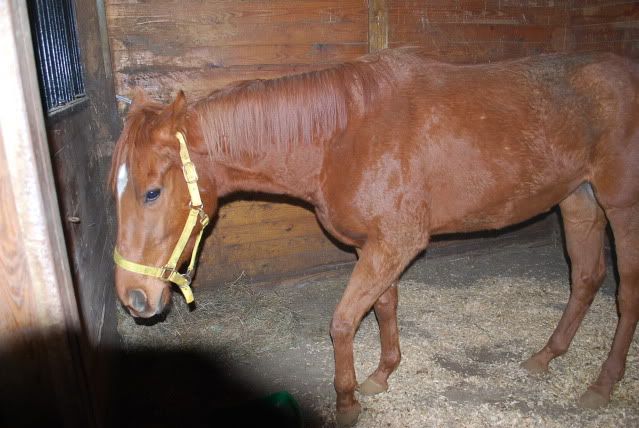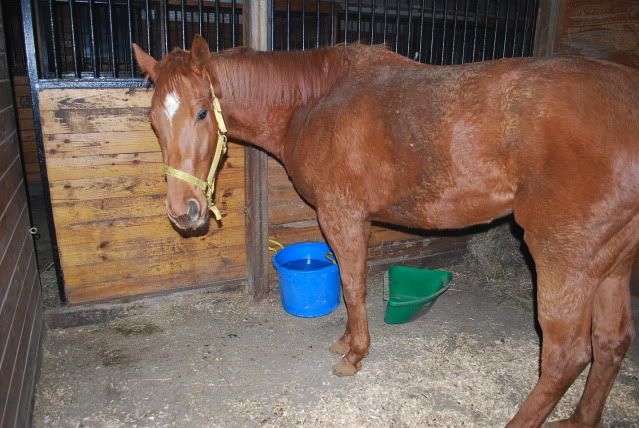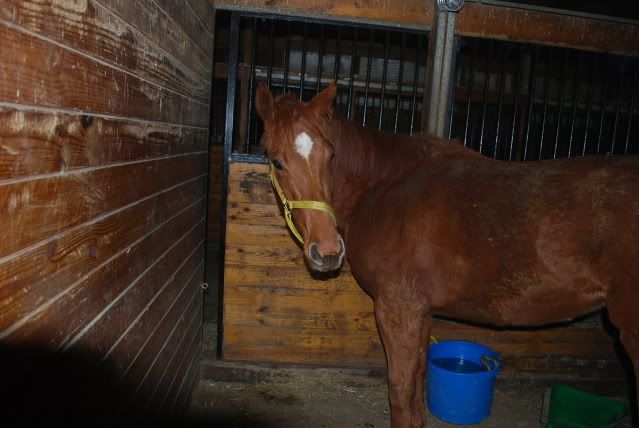 And this is miss Noelle today. It's been about a month since we took her in.
This gorgeous girl is doing wonderfully! She's sweet, very willing to do anything you as of her. Sound from what we can tell. She's going to make a wonderful wonderful horse for the lucky person that decides to adopt her!!
Pictures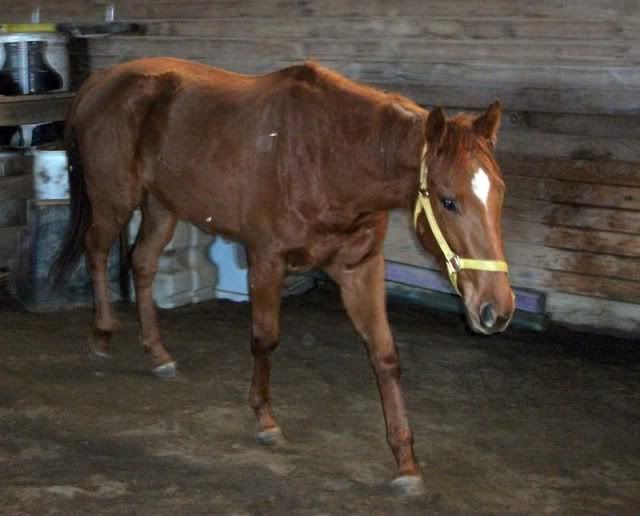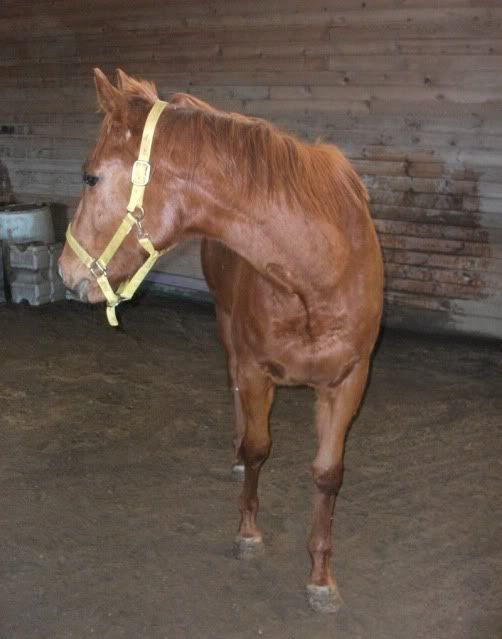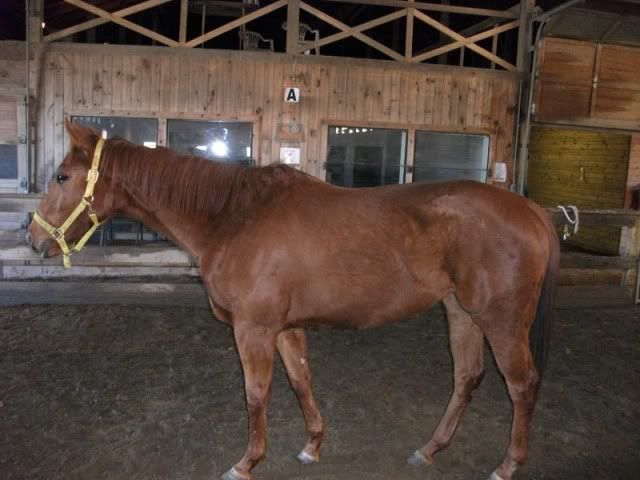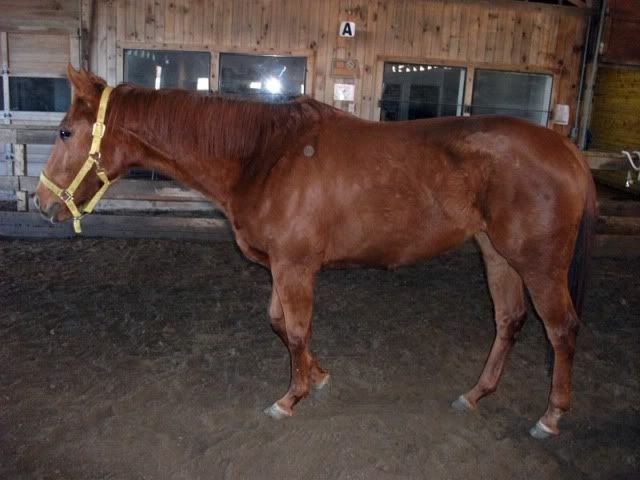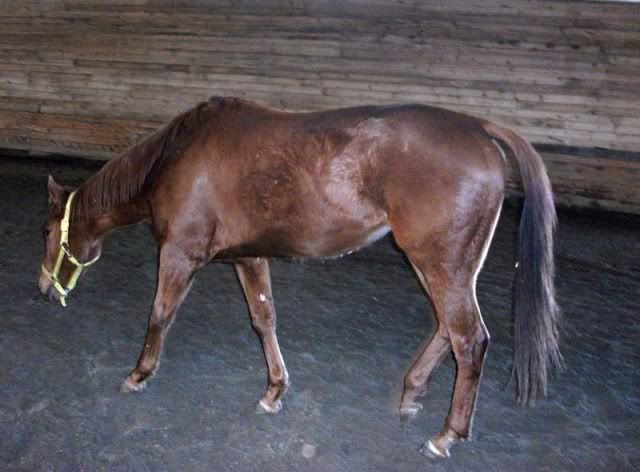 And a video of her playing in the indoor
YouTube- Noelle