some doggie pics
---
hi i hope you dont mind me posting these here, i thought id like to share some pics of familly doggies
this is my old timmer dog sabre 15yrs and zeus at 10weeks
zeus now at 10months
this is my boyf brothers pup jake he is a pure staffy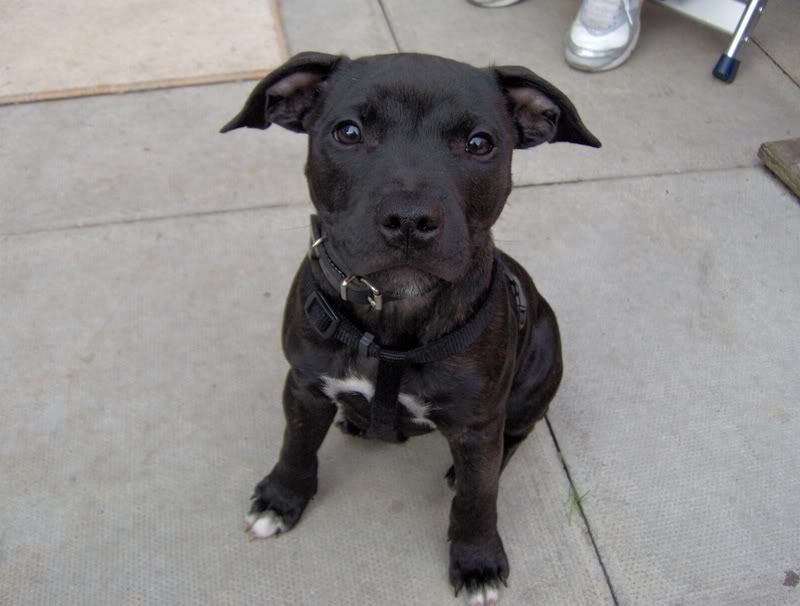 this is oliver an English bull terrier my boyf other brothers dog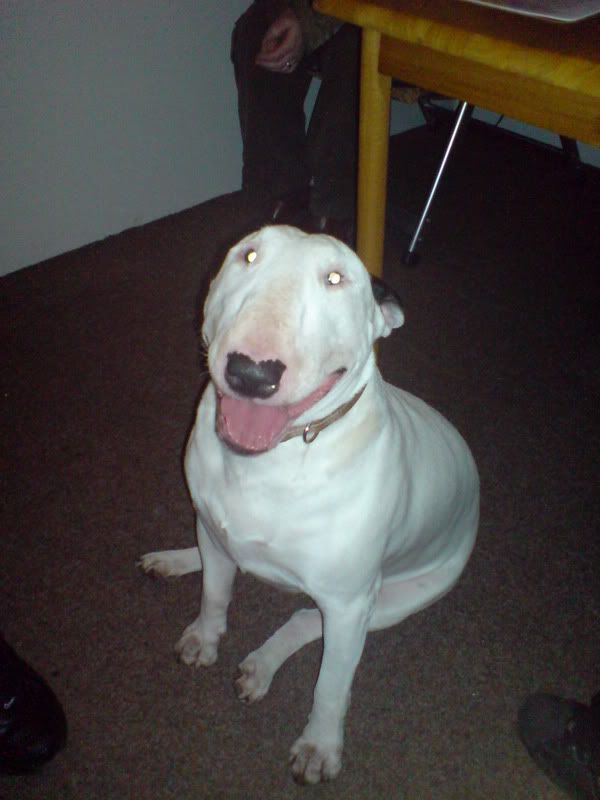 and finnally this is tessa an English bull x staffy my boyf perents dog that we lost a few months back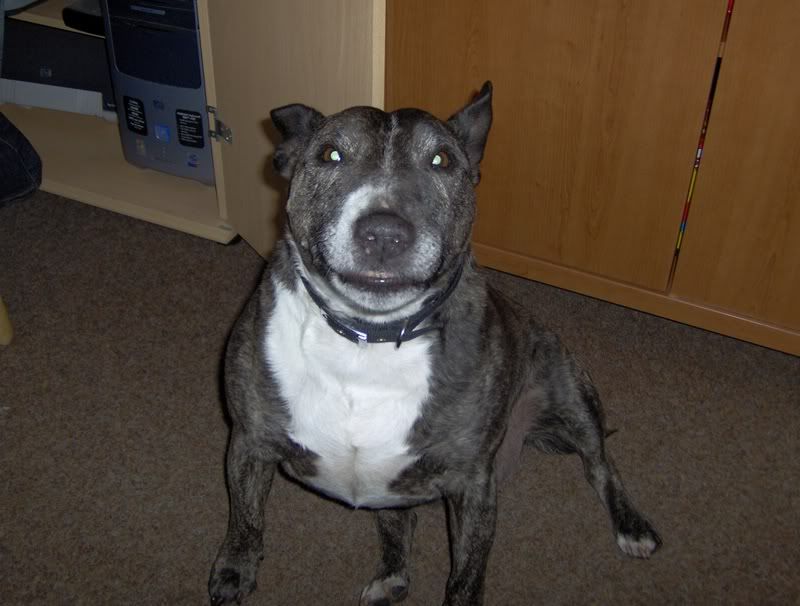 ---
About As Innocent As a Nun In a Cucumber
Field
Cute.
That reminds me. I haven't taken pics of my dogs yet.
---
Sent from my desktop or phone or whatever else I am holding on to

I'm ready for the pressure.
The drama and the pleasure!

If there is one thing I want to see here, it's HUMOR.

I believe I can fly!
I believe I can touch the sky!
I think about it every night and day!
I stand in awe of my body.

Saz, I think I'm going to have to dog-nap Zeus -he's so lovely :)
---
ʎɐqǝ uo pɹɐoqʎǝʞ ɐ ʎnq ı ǝɯıʇ ʇsɐן ǝɥʇ sı sıɥʇ
I bet you are going to have fun when zues gets full size....lol, he is gonna be huge.
they are lovely dogs you have there.
Zeus is georgous.
---
when you set up a new tank,hide an extra
sponge or two behind some decor,that way you have
something seeded for you next filter.
here are some of my dogs as well. not trying to be a thread hogger. just wanted to share! enjoy!
bri
the daschund is my husbands dog and her name is evil spawn...no jk. its lady. the pekingese is mine and her name is usaqo. pronounced "oo-SAH-koh"
heres my labbie,
aww guys u have lovelly looking doggies! if anyone wants to post anymore that would be cool! :D :D
---
About As Innocent As a Nun In a Cucumber
Field
Posting Rules

You may not post new threads

You may not post replies

You may not post attachments

You may not edit your posts

---

HTML code is Off

---