hahaha...I knew something was wrong when I was looking at it. Yeeeeaaaaahhhhhhh.

Honestly, I think I had probably just gotten done telling hubby for the 10th time why we couldn't put the frogs in the new tank yet. He's like a 5 year old when it comes to patience.
---
This is the song that never ends...
Haha..actually, I think I'll start calling him Cycle. lol
---
150 Gallon - Mostly American Cichlids
135 Gallon - Angelfish Community
75 Gallon - Odd couple (Polleni/Angelfish)
55 Gallon - African tank
20 Gallon Long - QT
10 Gallon - Empty

Not quite as cuddly as some of the previous pets, but this is Charlie my leopard gecko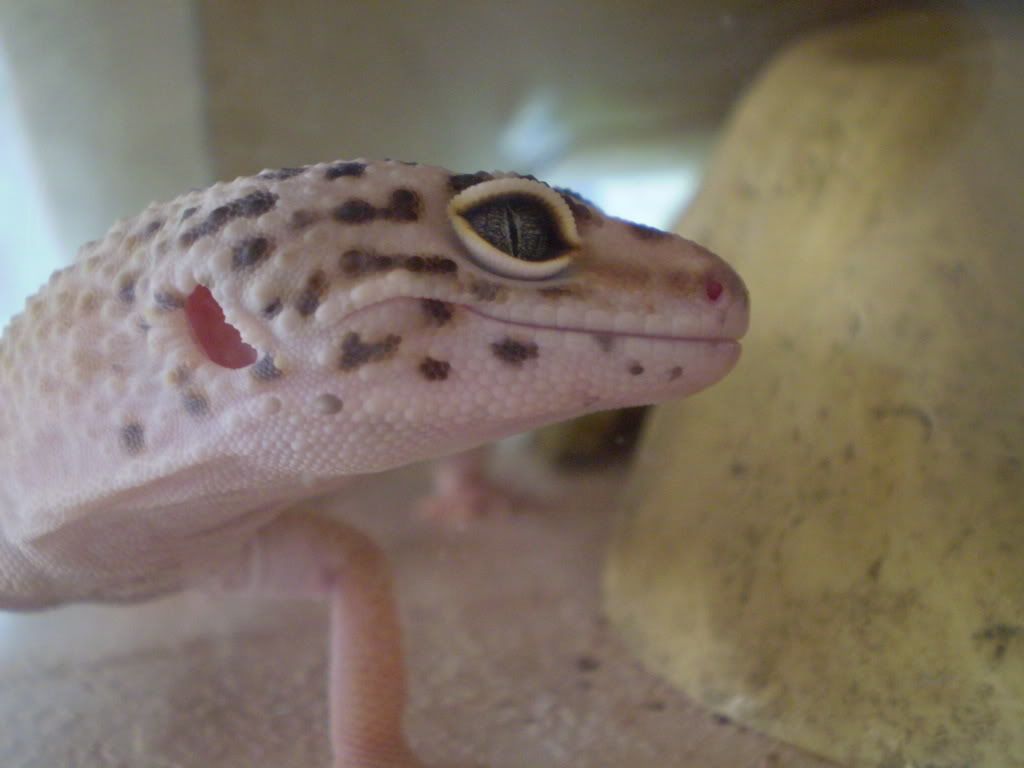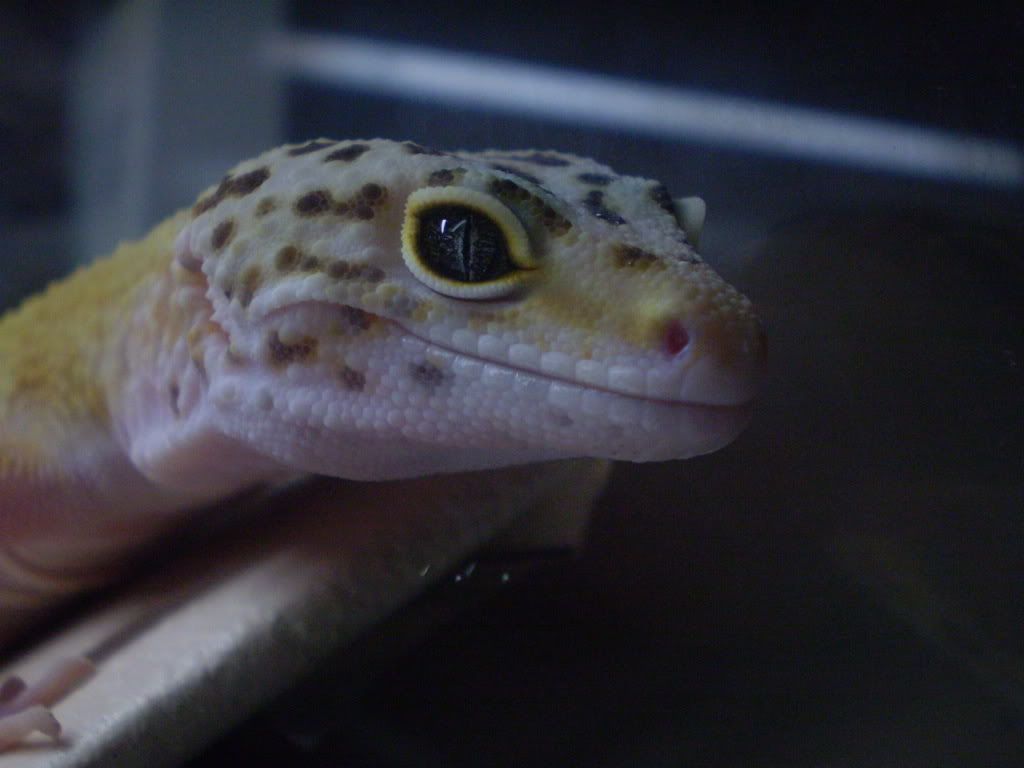 lol thats my kind of pet, kate.

Reptiles and Fish are my thing ,). Though taking care of them is alot more expensive.

My French Lop has a tude with everyone...... i think he likes his cage to much lol. 36x36x36 is alot for a yound rabbit even when the rabbit is already almost 12 lbs.
---
http://img374.imageshack.us/img374/2559/bf2kingnq9.png
Signature Created By Codey
Oddities Aren't Wrong, Their Addicting
This is my cat Fluff. I've had her for about 9 or 10 years and got her from an Animal Welfare rescue centre. She had been very badly treated, was in a real mess and had no confidence. It took a long time and a lot of love before she started trusting anybody, but now she rules the place. When I took this picture she was having her daft half hour, hence the
very
cheeky look on her face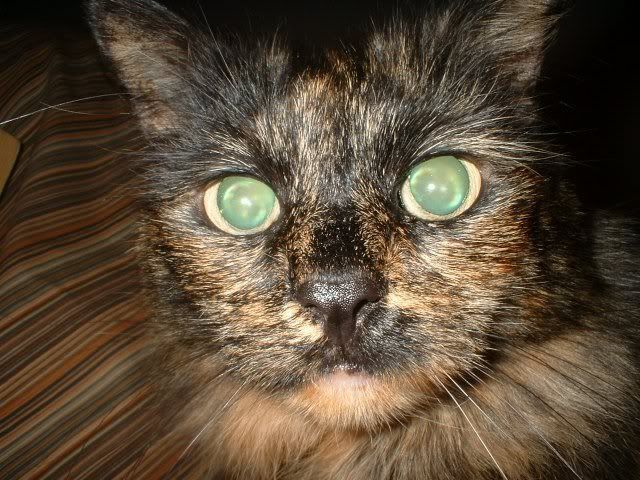 i love your cat. its great she's in a good home now.
i love how cats eyes reflect light. especially for your camera flash
---
I am against piracy, please dont sink ships
:)
My cats, Georgia Patton and John Wayne.
Both of them from an animal shelter, though not at the same time.
---
Tetra Fanatic
Watch my tank progress from Craigslist salvage to fishy habitat:
Aaron's Tank
The only things that happen quickly in an aquarium are bad things.
So cool to see everyone's pets!!!! I just love 'em! We have some really good photographers on this forum too, I see.
Let's see what pic's I can find to share....
Here's Clover, my matriarch of the family.
Here's Zorro, my kitty-boy.
And this is Cyan, my silly kitty girl who likes to be up high!
Here's Patches....I call her my "extra cat" because she's really the neighbor's cat, but lives with us now!
This is Zayla, my Muffin Dog (female)
This is Bingo, my neurotic Beagle boy. He had a bad childhood and I'm his third owner!
Here's some of the kids snuggling on the bed together.
And this is my biggest pet, Kurt....with Zayla and Cyan (cat)
And one more of the kids snuggling....people make good beds.
I am pleased to say that all my animals are either previous strays or acquired from less attentive owners and I adopted everyone, except Zorro, as adults. The best part is....everyone gets along with each other! :D
---
"One fish, two fish....red fish, blue fish."
Here's my family......
---
Even though it is the same planet, underwater is a whole different world.
Posting Rules

You may not post new threads

You may not post replies

You may not post attachments

You may not edit your posts

---

HTML code is Off

---