New baby =)
---
Just thought I'd share a couple pics from when our longhorn cow had her first baby the other day. This was taken about a week ago. Sorry they're so far away, but me and Aurora (daughter) weren't about to go in there! =D She's a very protective momma so far.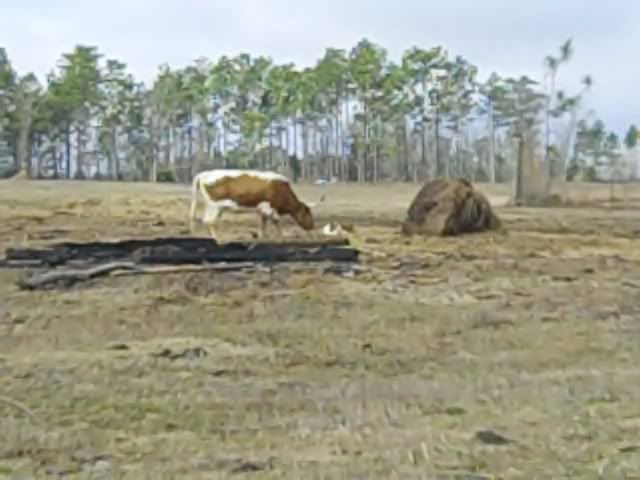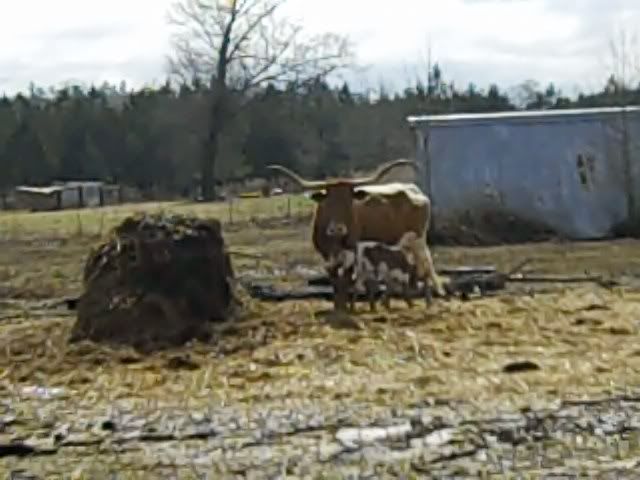 These were just a little bit after he was born. It's a boy!
wow!! congratulations.
and i can see why you wouldn't want to venture in there with her.
---
when you set up a new tank,hide an extra
sponge or two behind some decor,that way you have
something seeded for you next filter.
Well you don't see picture like that every day. Especially on a fish forum LOL.

That's awesome!
---
Animal testing is a terrible idea; they get all nervous and give the wrong answers.
Wow. Cute little baby. I wouldn't get any where near "Momma" either. That's quite the set of horns!
---
If you don't stand up for something you'll fall for anything...
Posting Rules

You may not post new threads

You may not post replies

You may not post attachments

You may not edit your posts

---

HTML code is Off

---