All Right, updated pictures of baby bunnies!!!!!
---
The Gang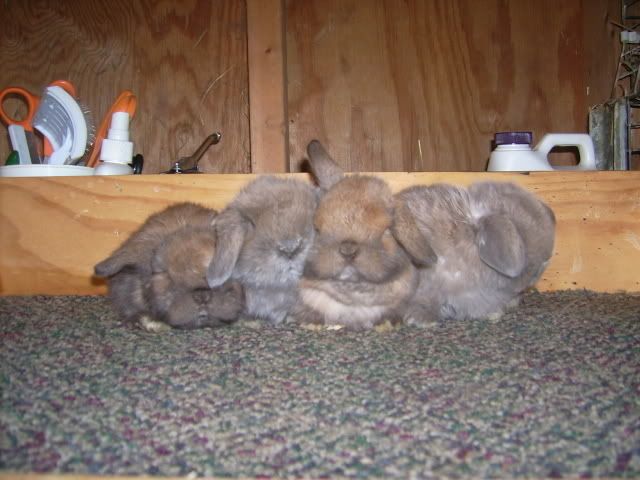 The cutest "duh" look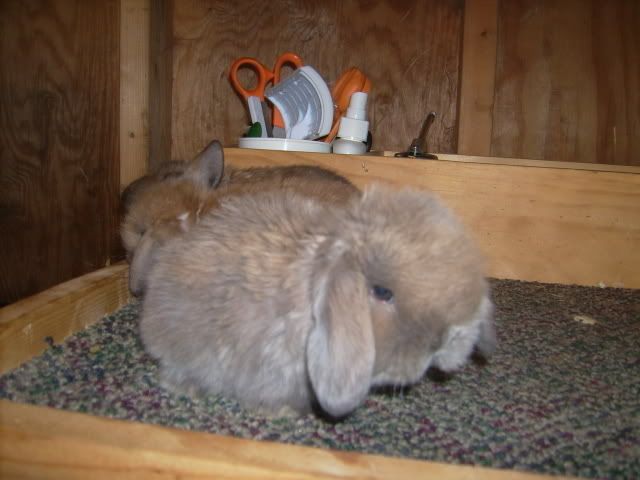 These feet were made for hoppin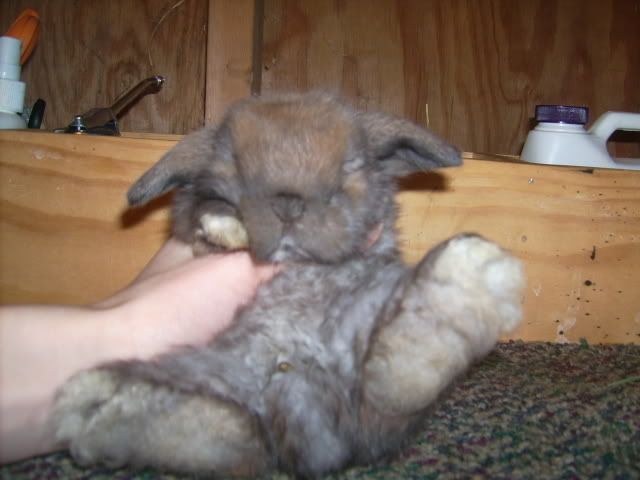 What a Cutie Pie!
i know something cuter then baby bunnies....... baby guinea pigs! ive had both ,) right now i have quite a few rabbits and guinea pigs..... about 5-6 litters of piglets and 1 litter of rabbits. (guinea's averaged 4 a litter rabbit had 5) though im not a breeder of them they were purely accident. (1 male 3 guinea's and they were progo again by the time we realized they had babies)
But yea a baby guinea pig has its eyes open, full fur coat, and its teeth when born.... they can be raised without their mothers milk but their imune system would be incredibly weak. I have 8 guinea pigs and 9 rabbits. and lets just say the rabbits have alot of tude
---
http://img374.imageshack.us/img374/2559/bf2kingnq9.png
Signature Created By Codey
Oddities Aren't Wrong, Their Addicting
Very sweet babies! Hazelnut (or just Hazel) or Pumpkin Spice might be cute names for girls. (Named after some of the flavored coffees out there. :) )
---
"One fish, two fish....red fish, blue fish."
Similar Threads
Thread
Thread Starter
Forum
Replies
Last Post
Testing kits

lowco1

Beginner Freshwater Aquarium

3

02-22-2009

12:22 PM

Help Please...black moore

kgirl

Cyprinids and Atherinids

5

12-15-2008

09:54 AM

best test kits

scouseROB

Beginner Freshwater Aquarium

6

09-02-2008

09:29 AM

test kits

vinoth1465

Freshwater Aquarium Equipment

6

10-09-2007

07:57 PM

Best testing kits

sweetwaterarabians

Freshwater Aquarium Equipment

5

08-03-2007

08:15 PM
Posting Rules

You may not post new threads

You may not post replies

You may not post attachments

You may not edit your posts

---

HTML code is Off

---