awesome. i hope mine gets betterrr
So the pennywort is happy at least...so is the...algae?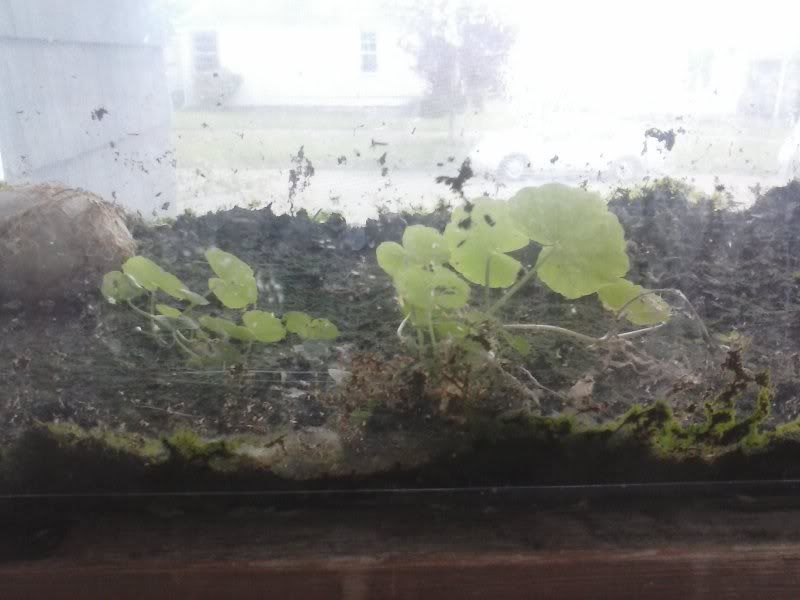 Posted via Mobile Device
Oh!!! The pennywort looks pretty!!
EEP. So your picture of the immersed pennywort TOTALLY just helped me a ton! I always thought that pennywort looked similar to a plant that grows rampant around the lake, but I was just like 'nahhhh'.

But that pic spurred me to research and it IS the same plant! Plants are weird :p

Anyways, enough about me lol. It's looking really cool! :D Your patience is incredible lol.
if you're wanting more plants.... and have $4 u want to throw away let me know :) I'll be happy to send you a variety of emmersed plants XD
OH YAY!!! Bek... GREENNESS!!! *ish excited* Your patience is going to pay off in the end, I just know it! I'm so happy that you're sharing this with us step-by-step. I'd love to get into this type of planting, so I'm really enjoying this thread. Thank you for keeping it updated - you're doing great!

THREE CHEERS FOR TANKSHARING!!! Ao, so sweet of you to always be so willing to share your pretty, pretty plants! *luffs*

In the meantime. . . Jen! Go find yourself some PENNYWORT - watch for gators, tho. O.o

You guys are all so awesome *hugs*
awe thanks! i hope i keep it up well. i'm seeing more stem growth! i am quite hopeful. gotta get some ferts though.
Posting Rules

You may not post new threads

You may not post replies

You may not post attachments

You may not edit your posts

---

HTML code is Off

---