how's charlie these days ? :)
---
when you set up a new tank,hide an extra
sponge or two behind some decor,that way you have
something seeded for you next filter.
He's doing great thanks. He came out of his moist box in the middle of shedding his skin for some reason the other week and I managed to snap a picture before he went back in again.
---
ʎɐqǝ uo pɹɐoqʎǝʞ ɐ ʎnq ı ǝɯıʇ ʇsɐן ǝɥʇ sı sıɥʇ
aww bless him :)
actually that's reallly a good photo,some people don't get to see how a gecko looks
when they're shedding. !!
thanks for sharing that. :)
---
when you set up a new tank,hide an extra
sponge or two behind some decor,that way you have
something seeded for you next filter.
It's been an age since I posted any pictures of Charlie, and since I got a new camera today I thought I'd take a picture for posting. Here he is -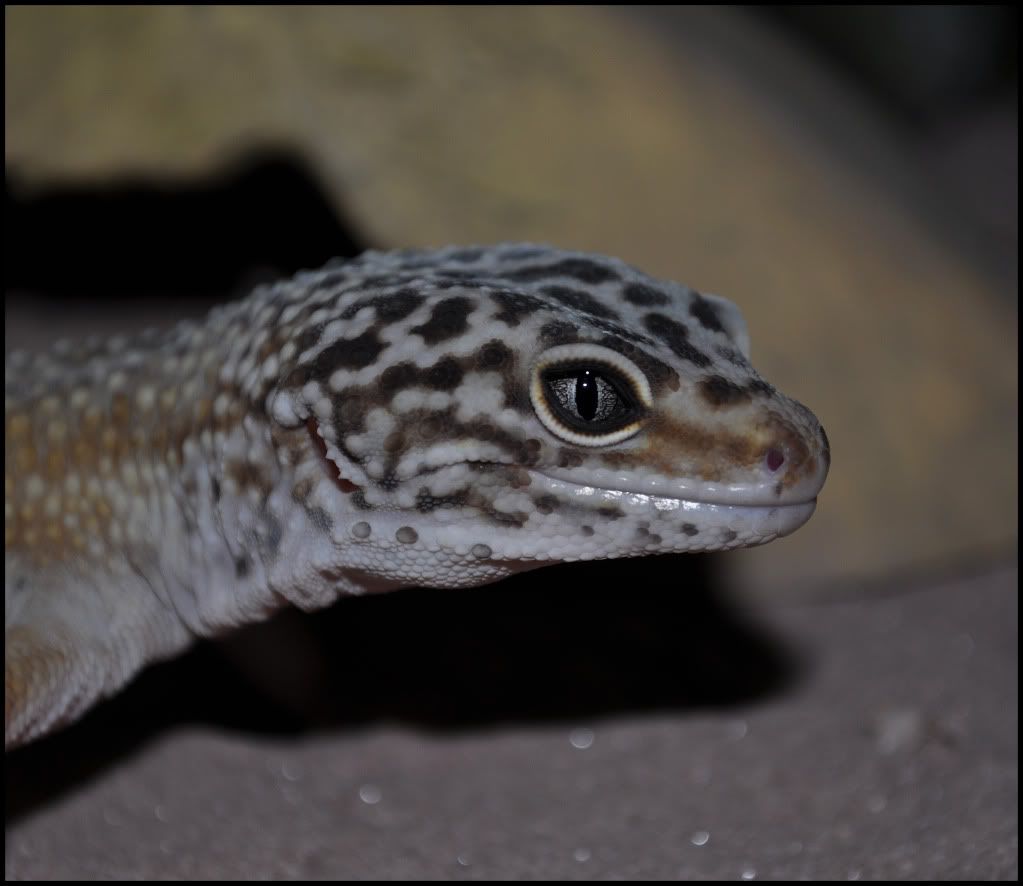 ---
ʎɐqǝ uo pɹɐoqʎǝʞ ɐ ʎnq ı ǝɯıʇ ʇsɐן ǝɥʇ sı sıɥʇ
I think that whatever your camera cost it was worth every penny. You've captured Charlie in incredible detail. I love his eyes. Awesome.
---
If you don't stand up for something you'll fall for anything...
Thanks Aunt Kymmie - Charlie says thanks too!
---
ʎɐqǝ uo pɹɐoqʎǝʞ ɐ ʎnq ı ǝɯıʇ ʇsɐן ǝɥʇ sı sıɥʇ
Posting Rules

You may not post new threads

You may not post replies

You may not post attachments

You may not edit your posts

---

HTML code is Off

---