Quote:
takes me back to when i got my pair 12 odd years ago when 2 of these diddy little faces peered out from under a hide rock now..... they just sit at the glass giving me the evils
any chance of some pictures. ?
WHAT??
Well... tell us more, please!!
---
ʎɐqǝ uo pɹɐoqʎǝʞ ɐ ʎnq ı ǝɯıʇ ʇsɐן ǝɥʇ sı sıɥʇ
who little ole me.................................
well whilst out looking around for a thermometre for the fish tank,
i um well sort of went into the reptile section and um well couldn't
resist taking a look,and the young man very kindley took out the box
that the babies were in,removed the lid and i guess it was instant
said young man allowed me to hold a couple and ummmmmmmmmm
i bought two.
they are living in the rekord that was shut down when i was decorating.
i did manage a couple of pictures that i'm hoping are not blurry,
i'll pop them in here soon. :)
You sneaky devil... TWO!! Do you know how old they are?
Pictures!!!
---
ʎɐqǝ uo pɹɐoqʎǝʞ ɐ ʎnq ı ǝɯıʇ ʇsɐן ǝɥʇ sı sıɥʇ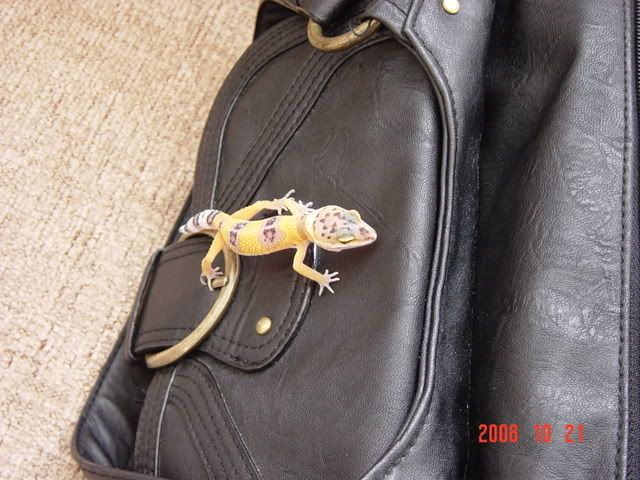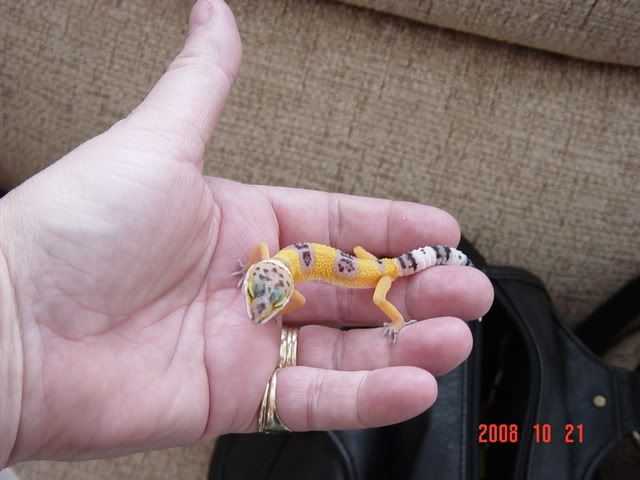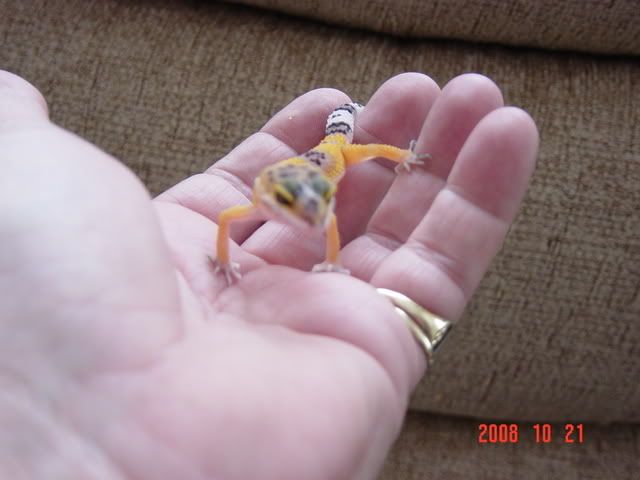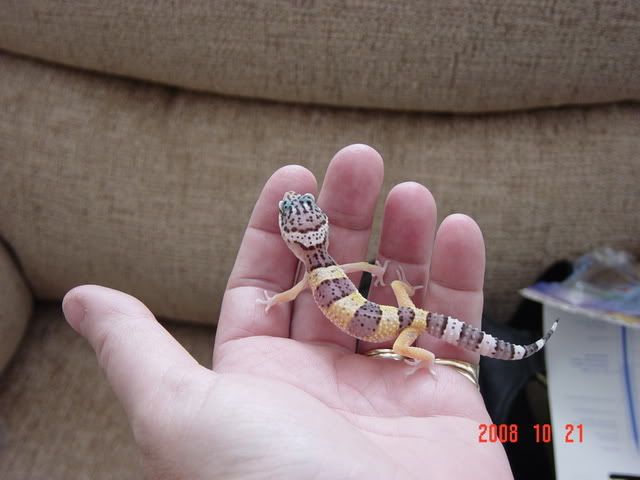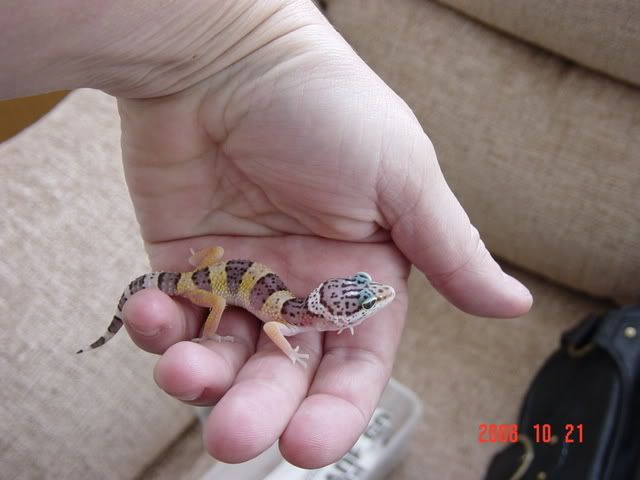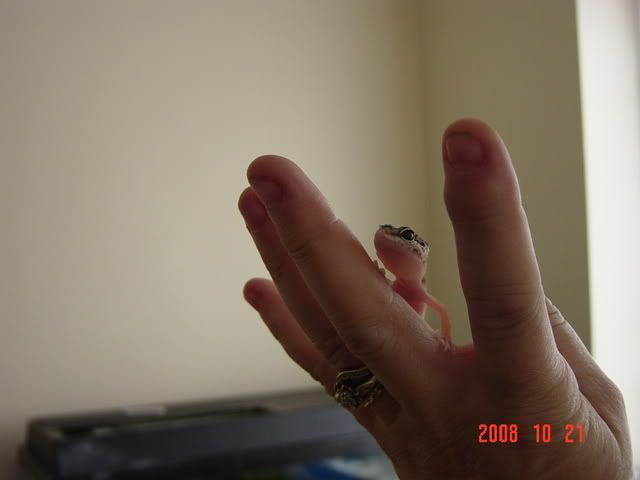 aww now kate how could i resist,age i totally forgot to ask to be honest.
please forgive grotty fingernails,
---
Last edited by willow; 10-21-2008 at

03:03 PM

. Reason: spotted my grotty fingernails,and was totally disgusted
Aww Lainey! They're absolutely adorable!!
Are you going to be naming them? Of course you won't be able to tell their sex yet.. turns out Charlie was a girl
They have such beautiful markings, you must be really chuffed!
---
ʎɐqǝ uo pɹɐoqʎǝʞ ɐ ʎnq ı ǝɯıʇ ʇsɐן ǝɥʇ sı sıɥʇ
thanks kate.
i did ask that if they turn out to be both males that they would swap one
for me,and he said yes,(we'll see)
as for names,yes i think i will,i'lll try and get some pics of the tank
when all the lights are out in here,
chuffed............i feel like a kid at christmas.
back in the saddel so to speak. :)
They are adorable! Great markings & colors.
---
If you don't stand up for something you'll fall for anything...
Posting Rules

You may not post new threads

You may not post replies

You may not post attachments

You may not edit your posts

---

HTML code is Off

---