i know the feeling,or should i say i remember the feeling. lol
have you noticed that he gets slower the colder he gets when he's out lol ?
I haven't really noticed but it's hard to tell since he doesn't tend to move fast when he's out anyway. Do you think I should place a time limit on how long I keep him out for? One thing that concerns me is that the leather sofa isn't very warm to the touch, so I don't usually keep him out for more than about twenty minutes tops.
you could always put an old sheet on the sofa,however
it's easier to clean up poopie doops when it;s just the leather,
i think 20mins is fine,i doubt your house is cold anyway.
you could always test him.............
lay your hand out flat palm up next to him,if he lays flat out
in your plam then he's cold.
It's a while since I posted any pictures of Charlie. Here he is now, just over a year old. He's grown an incredible amount and comes out of his tank most nights to explore :)
---
ʎɐqǝ uo pɹɐoqʎǝʞ ɐ ʎnq ı ǝɯıʇ ʇsɐן ǝɥʇ sı sıɥʇ
aww he's so cute and reptiley
i love his eyes
---
I am against piracy, please dont sink ships
:)
Thanks Meatpuppet, he is a bit reptiley now that you mention it ;)
---
ʎɐqǝ uo pɹɐoqʎǝʞ ɐ ʎnq ı ǝɯıʇ ʇsɐן ǝɥʇ sı sıɥʇ
Inspired by Cody's recent thread on leopard geckos I thought I'd snap a few more pics this morning.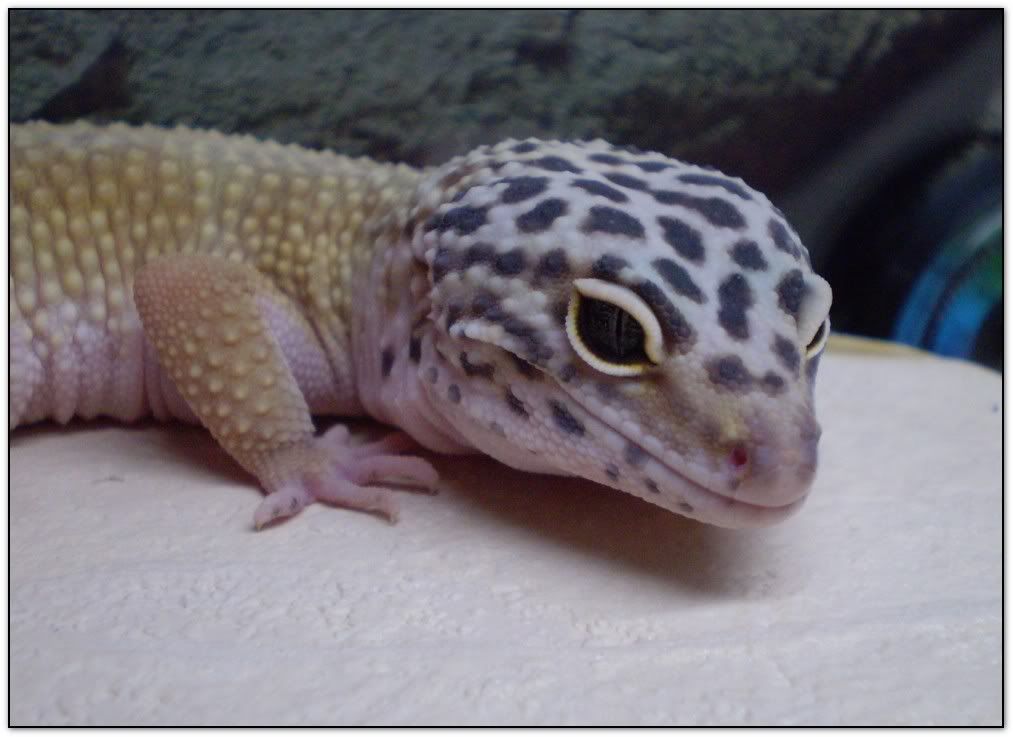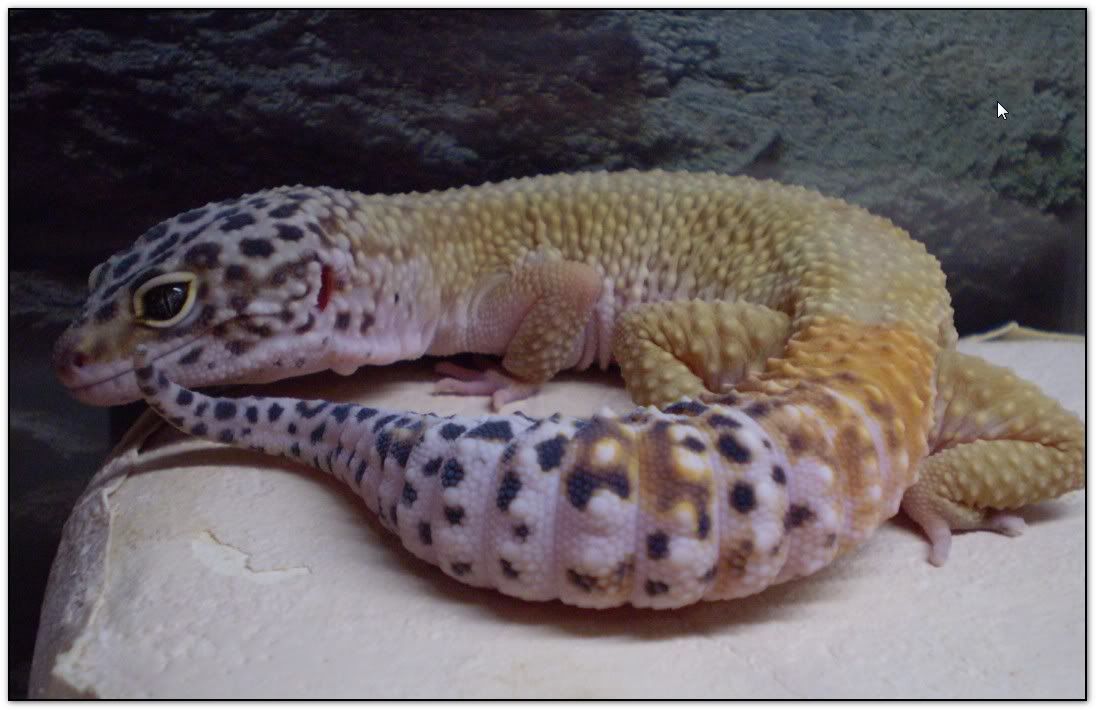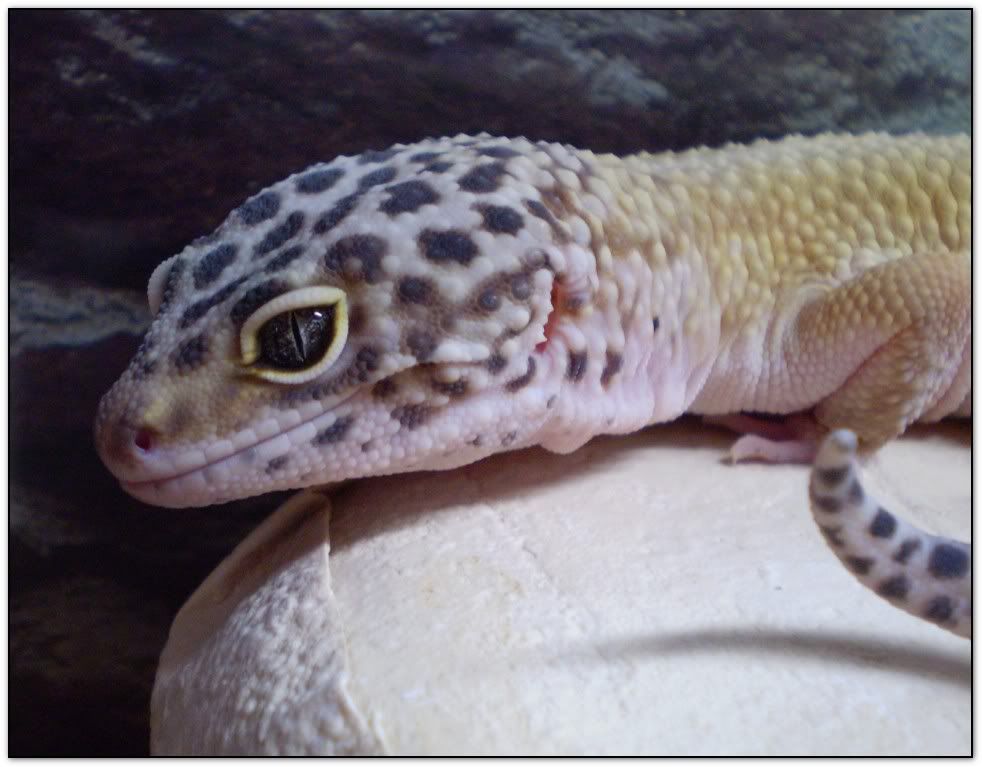 ---
ʎɐqǝ uo pɹɐoqʎǝʞ ɐ ʎnq ı ǝɯıʇ ʇsɐן ǝɥʇ sı sıɥʇ
smiling for the camra as always. :)
charlie is a real sweetie.
i hope cody gives us a photo diary. :)
Posting Rules

You may not post new threads

You may not post replies

You may not post attachments

You may not edit your posts

---

HTML code is Off

---