Oh no D: !
you're using a heater right? maybe cutting down the heat wil retard fungal growth
Sent from
Petguide.com App
The heat in there is 77. I should go back to airing it out. I checked all the plants like I said, but just went in to check the current temp and found more fungus. It's on the power cords.
When was the last time you changed the water? From time to time I need to wipe out the tubs I keep my plants in.
Try and troll and you guys are just to sweet and helpful. First the bad stuff.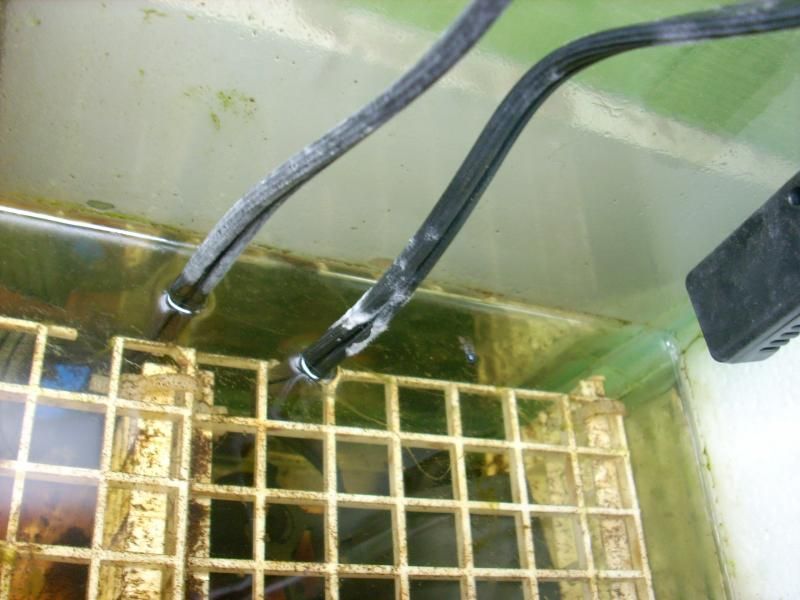 I have since wiped it off. I'm going to try and let the terrarium air out for a short period each day. A test shows the humidity drops quickly on the opened side. I used to do it in the 10 gallon, but it was hot and humid then.
No I wouldn't pay $25 to ship two little plants. Thought someone would call me on that, but again you guys are too sweet and helpful. Now I feel bad.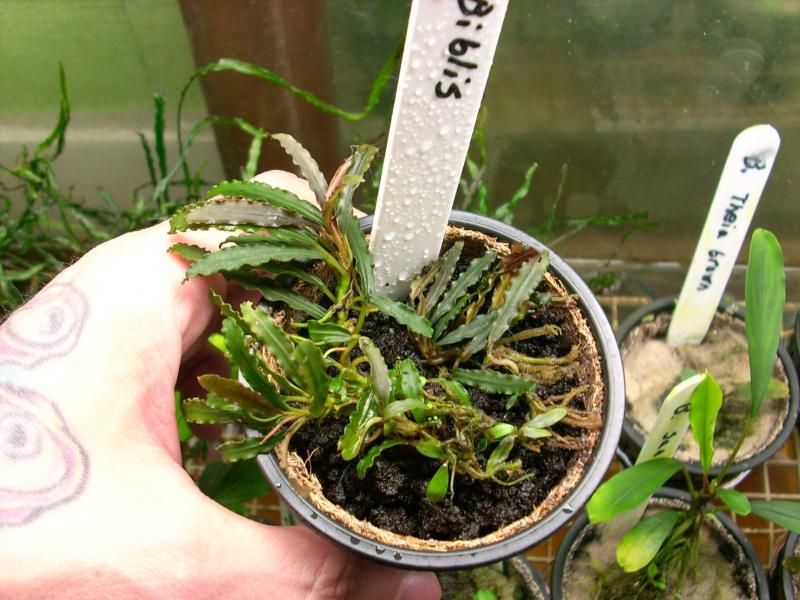 Bucephalandra biblis. These are the two big plants. I didn't realize I was getting four plants, but I did. It was too much for one pot.
Next up we have four of the brownie series. There are more out there, but now I have four and am super happy about that. I almost got a brownie purple clump, but seeing the size of some of these I'm not sure where I would have put a clump!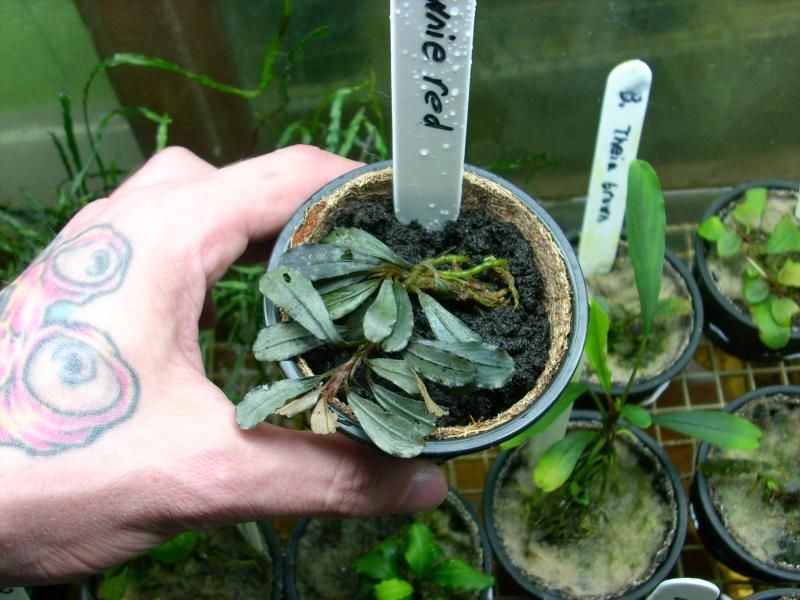 B. brownie red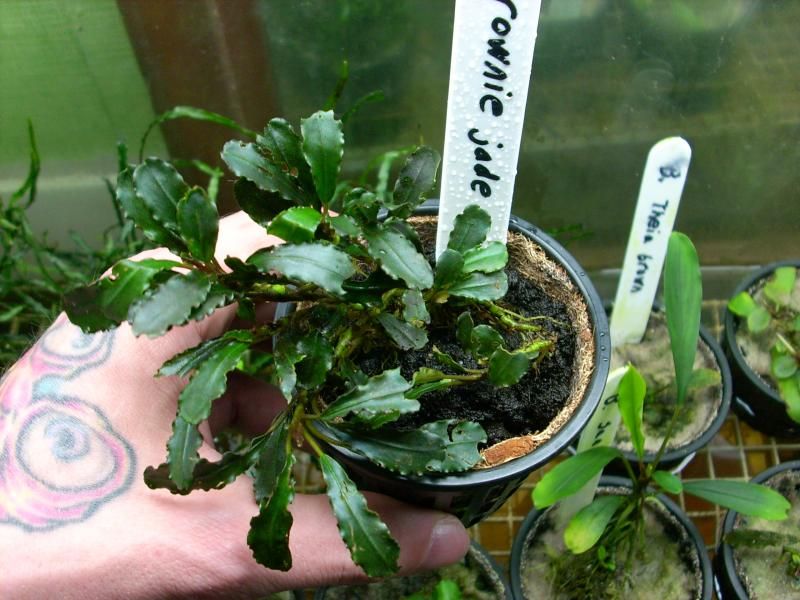 B. brownie jade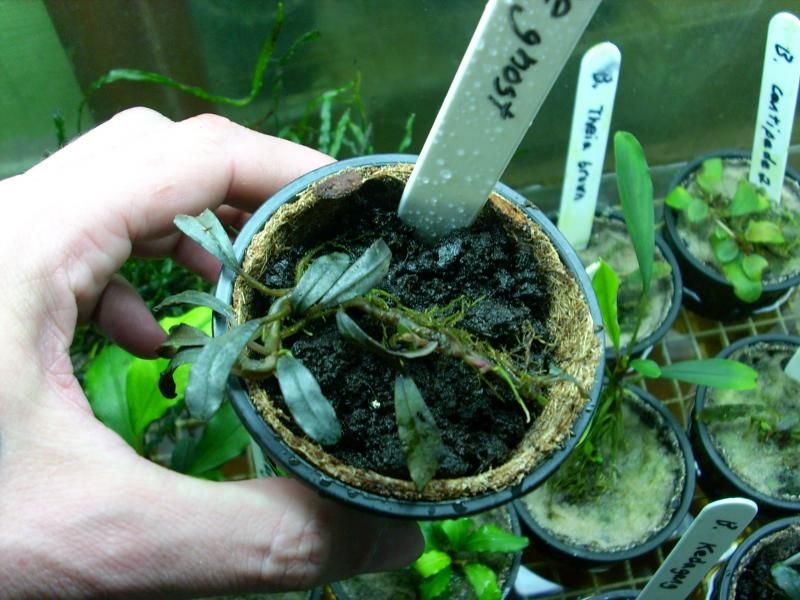 B. brownie ghost. AHHH!!!! The picture isn't the best, but this one was way up on my wishlist and I got it cheaper than I thought I could.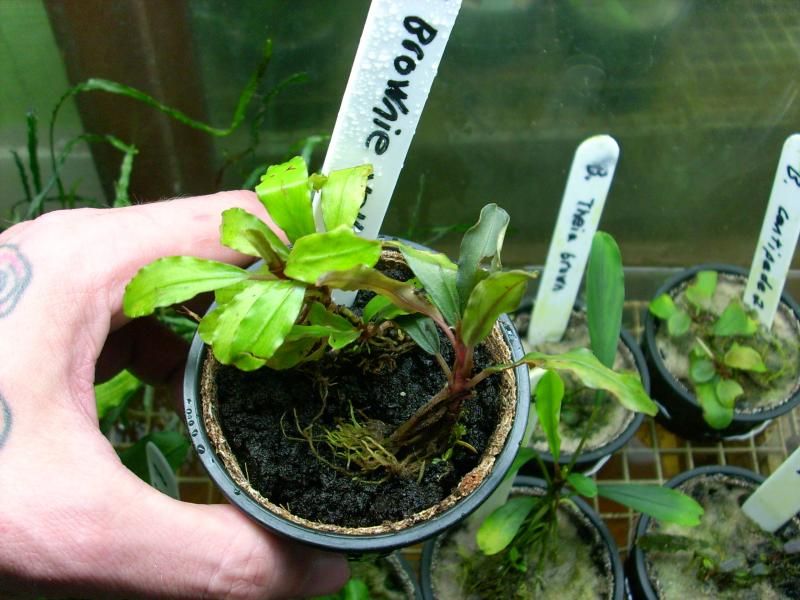 B. brownie yellow. This is a new one to me. Never heard of brownie yellow, but this seller has legit names so I'm going on faith and gut feeling here. BTW this is two plants. Again thought I was getting one.
Those are the plants I bought. I think they are awesome. Not all the plants I got though.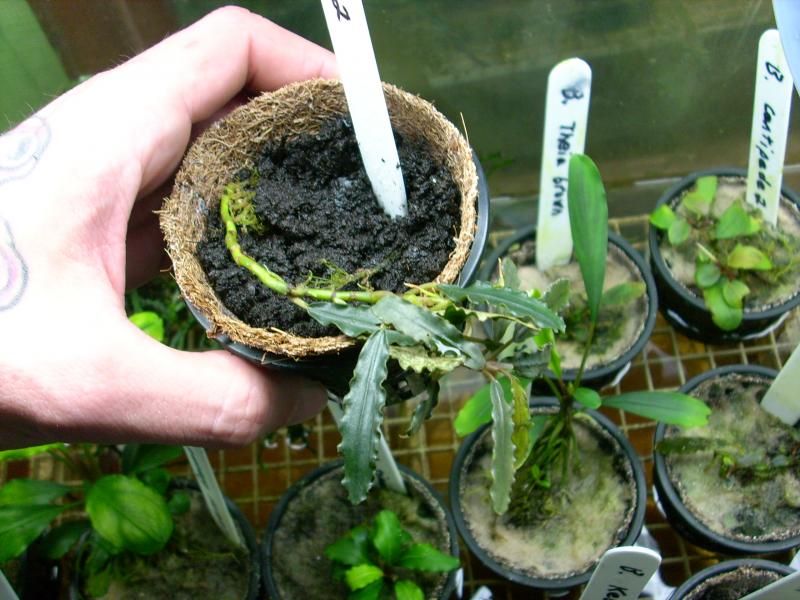 B. Alamanda 2. Sorry about the picture. Hard to see with the Buces below. The light is out now so I can try again tomorrow. Someone remind me.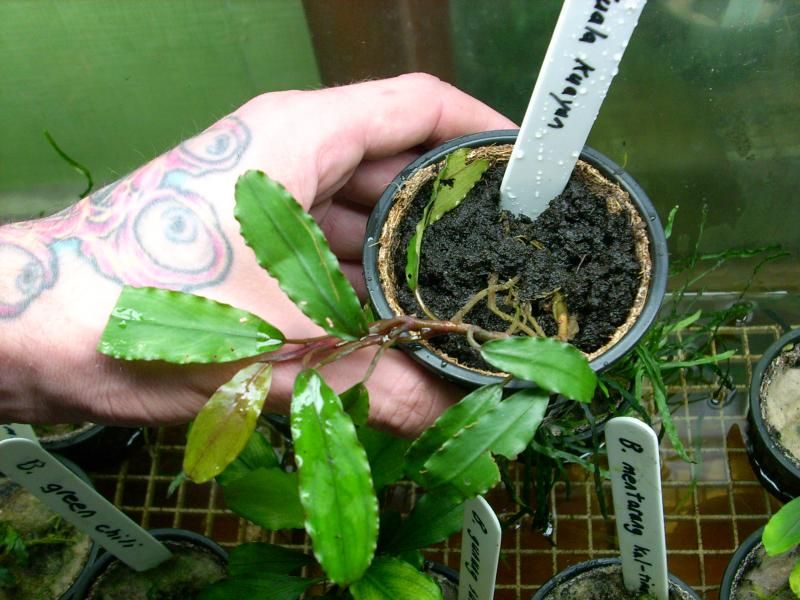 B. neo kuala kuayan. The second freebie. That $25 shipping doesn't seem bad now does it.
In case I didn't say this to you, you guys are awesome! I appreciate all the fungus advice and thoughts both on here and privately! Hoping I can beat it.
OH wow!! You got a whole bunch of pretty babies! The color changes in the B. browns are amazing! Your collection is pretty impressive!!

One last observation about the fungus. I got that on a couple of cords and filters on my fish tanks years back. Some aggressive wiping with vinegar soaked paper towels as well as keeping the fan on in my room have since eliminated it. We're rooting for you!!
The mod helper also suggest vinegar. Do you think that would hurt the plant? I know citric acid can be used for algae, so that might work too.

Good call on the fan idea if it keeps popping up! Instead of doing an air out perhaps putting a computer fan in would help. That would mean that there are more things plugged in for this project than even my high tech tank!
I'm not sure about vinegar hurting, but I know I've used rubbing alcohol on the scale and mealys in my orchid collection. Didn't hurt the plants, but that was because of their waxy coating. Do Buces have anything like that?
Can't say for certain about a waxy cuticle. The plant in question was grown submerged so that alone would make me say no, or at least not much of one.
Random QT plant updates. The brownie ghost has lost at least five leaves. It had a long journey though and it got cold here all of a sudden. The rhizome is fine, so eventually it should regrow. The rhizome for the alamanda 2 however was rotting in the middle. I cut that out. I even stuck the healthy but leafless side back in the pot to see if leaves would grow. I really lose nothing by trying. Nothing bad with the rest, but honestly I always expect some adapting issues, especially in this case.
I built the QT stupidly. It's on the floor, which is fine since that was the only place I have room. That does mean I can't use a siphon. That is also fine, except I built the stand across the whole tank. Basically if I want to do a fast water change I have to take everything out. I went a slow repeated cup out then refill method to try and remove some tannins since it was super dark, as seen below.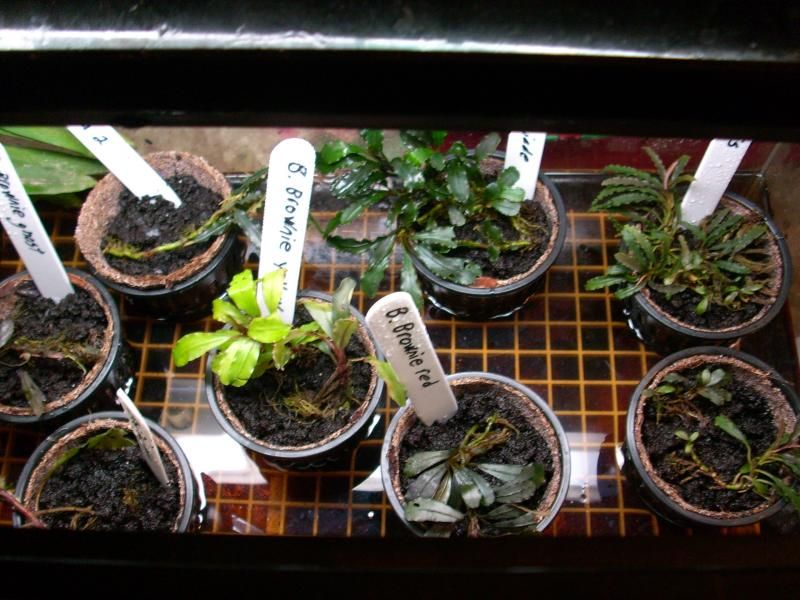 The fungus Buce had some white again. I used vinegar. I know I said about sinking it in an aquarium, but I've heard of people losing fish to fungus on driftwood. No idea if it's the same, but don't feel like chancing it. Next step if this doesn't work is submerging it in a container and having that in one of the emersed tanks.
How long do you guys recommend for a plant QT?
Posting Rules

You may not post new threads

You may not post replies

You may not post attachments

You may not edit your posts

---

HTML code is Off

---