Moar flowers!!! These guys really seem to like your setup!!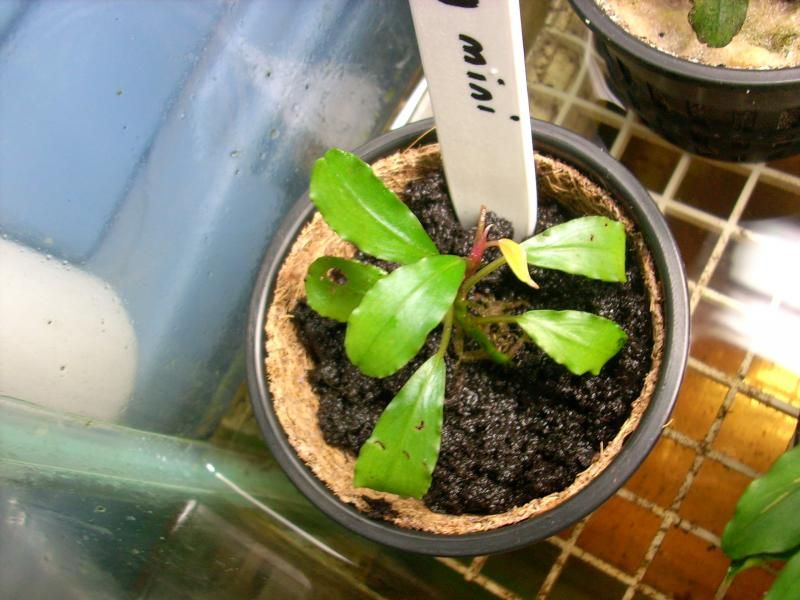 Bucephalandra kedagang mini. Why are the leaves bigger than kedagang, you ask? Ummm don't ask me stuff I don't know! There was nothing to size reference in the seller's pic and they are from the same guy, so focus on the picture and DON'T ANYONE ASK AGAIN!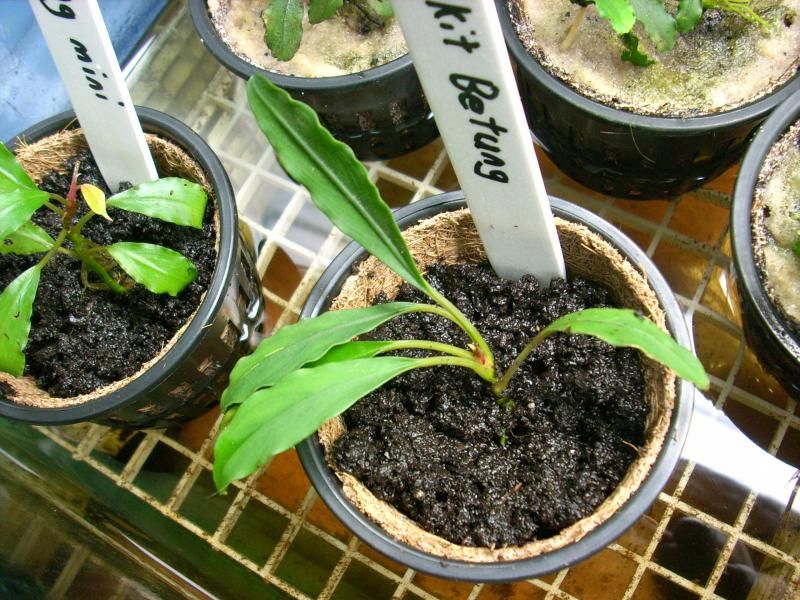 Bucephalandra bukit betung. I'm sure these names make sense to someone somewhere.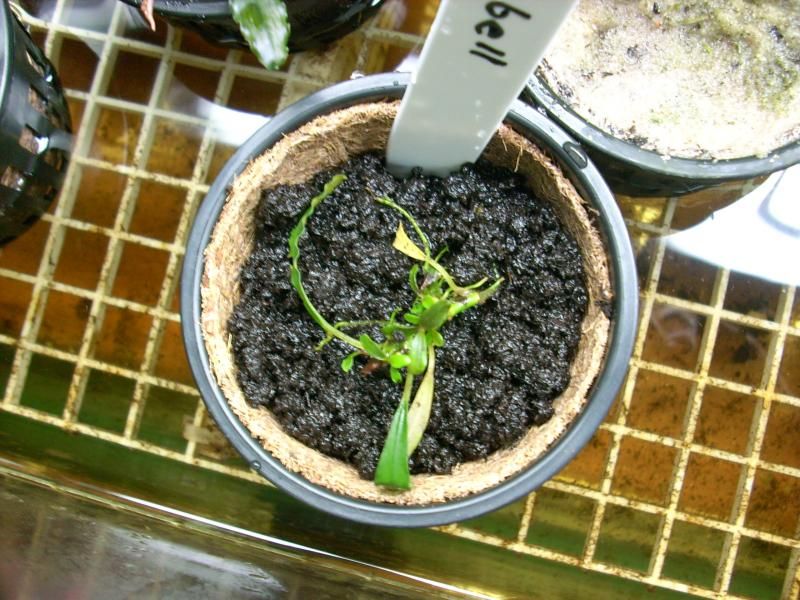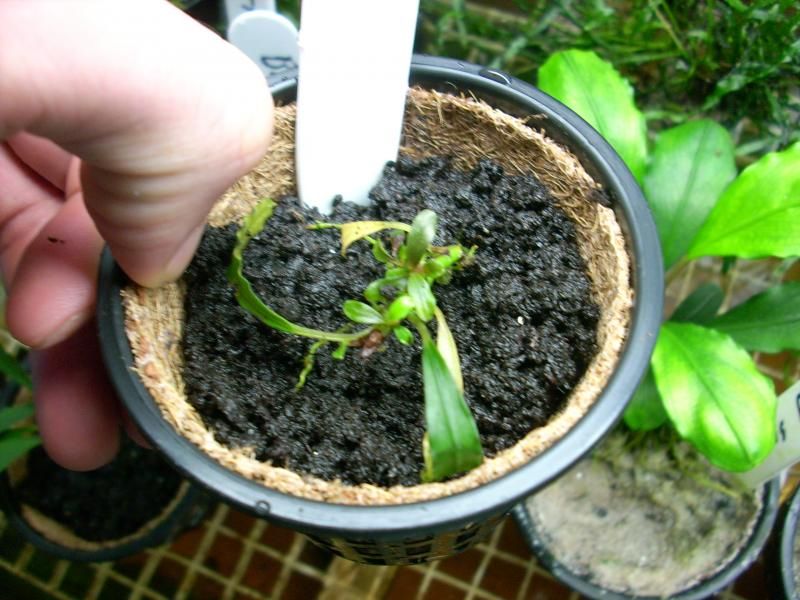 Bucephalandra golden bell. Couldn't decide if I liked either picture so you get both! I know why the name! New leaves are golden! There is also a blue bell.
BTW the mod helper had fairly free rein and picked two of these all on her own. Well actually she picked three, but I vetoed the third and got the bukit betung. Sorry Jes.
Quote:
omigosh those leaves are sooooo tiny =D do they get bigger? I'm excited!
On the golden bell right? Not making fun of my kedagang mini are you?!? :P
lol They'll get bigger. Those tiny ones are from side shoots.
yep the golden bell! the kedang mini isn't all thatttt small XD Any updates on the spathe? <3
Yeah the kedagang mini isn't small at all. Makes me wonder if the seller has any clue, the last six Buces I got were from him....

Nothing new on the spathe. AS soon as it opens up I promise pictures.
Pretty new little plants! I can't wait to see those side-shoots get bigger!!

Glad to know I wasn't the only one wondering about the names. Can you spell them without looking them up?
lol Of course I can! I can even spell a whole bunch I don't have yet. The names are just starting to annoy me though. Hard to tell what's the most used.
Kedagang mini
Vote time! Mine look like that?
Err... Those look quite a bit smaller than yours...
Yeah, my thought too. Wonder how much I can trust the other five IDs, because honestly I don't anymore.
Posting Rules

You may not post new threads

You may not post replies

You may not post attachments

You may not edit your posts

---

HTML code is Off

---