Thanks everyone!
I took a few more pictures of Smokey before I had to leave. Here he is on my sister's bed: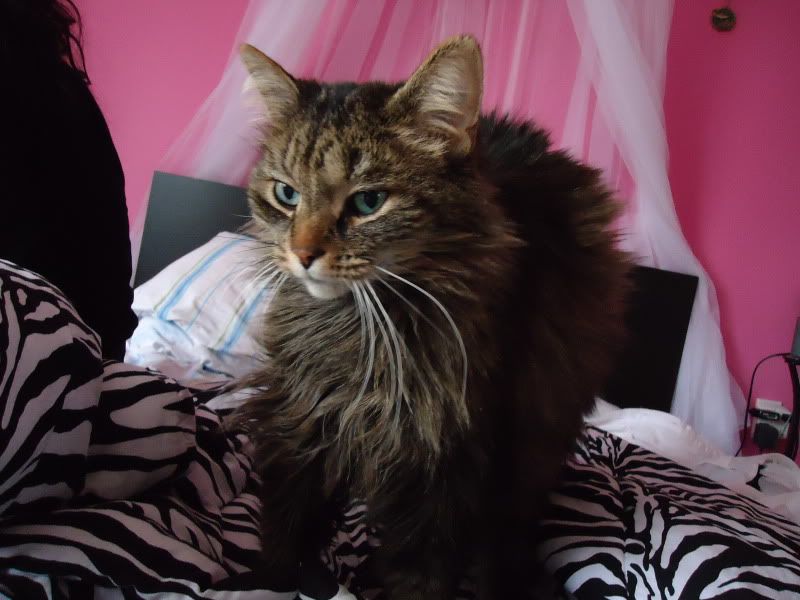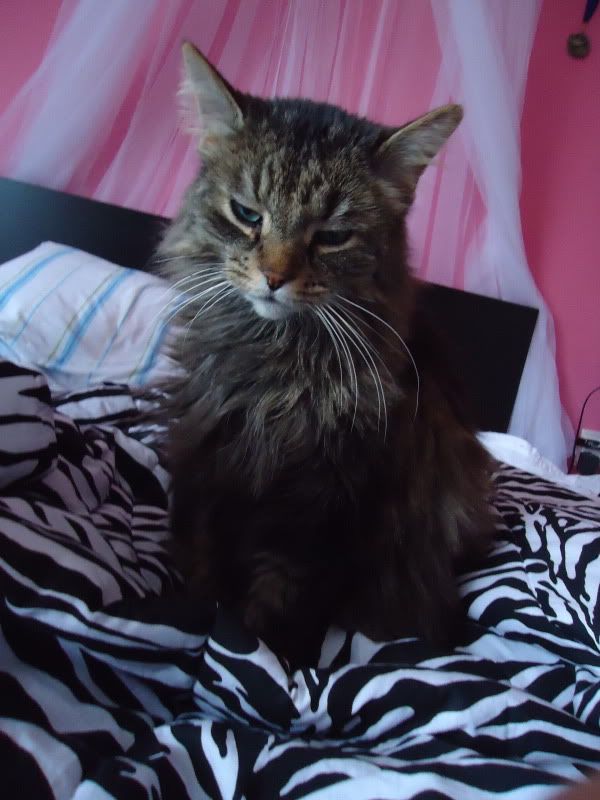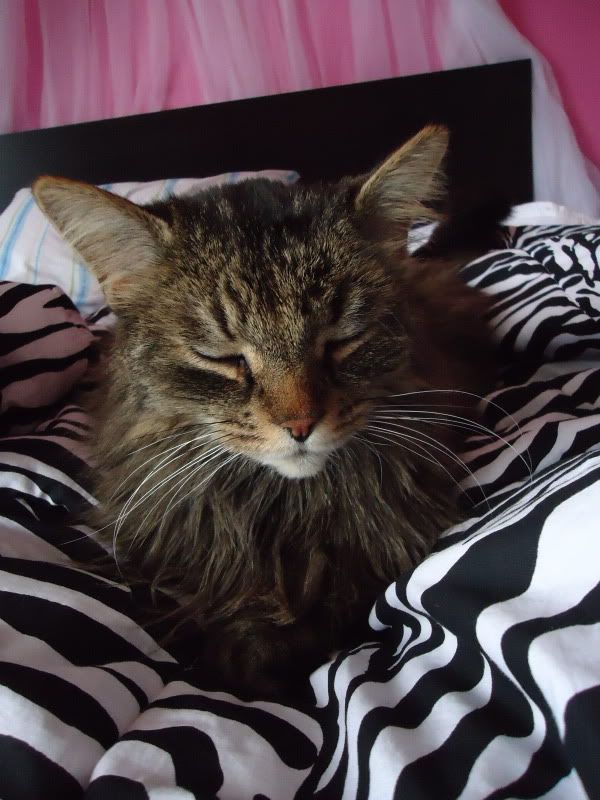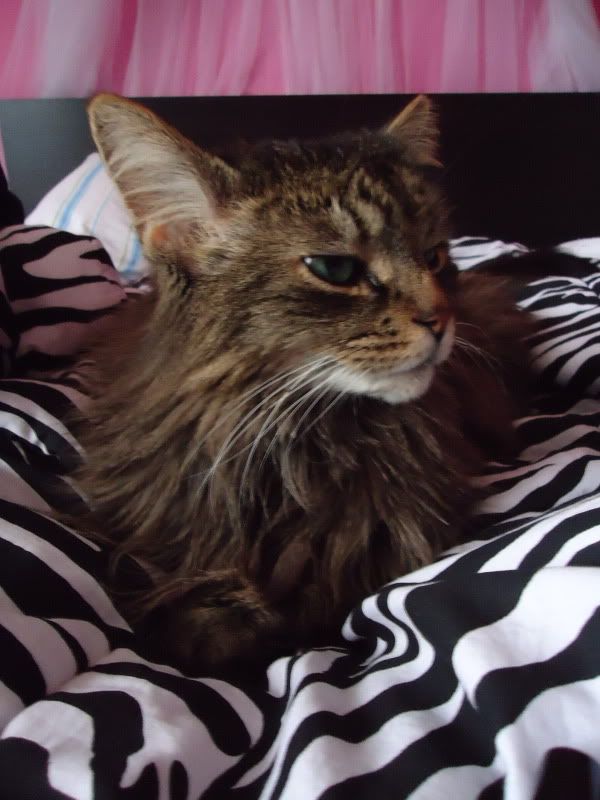 ---
Puck (Yellow koi HM king) / Scar (White HM) / Salt 'n Pepper (Silver HMPK) / 'That fish' (Copper butterfly HM) / No name (White DT) / No name 2 (Turquoise/white marble HM) / No name 3 (Lilac HM)

Bo Peep (Cambodian VT) / Goldilocks (Yellow VT) / Joie de Vivre (Multicolour VT) / Lil' Peep (Blue VT) / No name (Dalmatian VT) / No name 2
Beautiful cat! I really like the bedroom color scheme, cool.
---
If you don't stand up for something you'll fall for anything...
Thanks! It's my sister's room, she has the walls colour in two different shades of pink with a zebra motif (as you can see from the bed). A little too vibrant for my tastes, though. :P
---
Puck (Yellow koi HM king) / Scar (White HM) / Salt 'n Pepper (Silver HMPK) / 'That fish' (Copper butterfly HM) / No name (White DT) / No name 2 (Turquoise/white marble HM) / No name 3 (Lilac HM)

Bo Peep (Cambodian VT) / Goldilocks (Yellow VT) / Joie de Vivre (Multicolour VT) / Lil' Peep (Blue VT) / No name (Dalmatian VT) / No name 2
Aw, your cat is so cute. :) He's got pretty eyes. Are they blue or green?

Bedroom themes are the way to go. My room is Paris! Except for the hanging Chinese paper lanterns, those are just fun. :D
Posting Rules

You may not post new threads

You may not post replies

You may not post attachments

You may not edit your posts

---

HTML code is Off

---