Quote:
Originally Posted by
BettaxFishxCrazy
View Post
Oh I will! My boyfriends family lives in England and he wants to bring me with him this year when he goes to visit again. Hopefully I'll be able to go!
That would be great. I hope that works out for you. If you don't get to spend at least two weeks in Italy, you'll be planning a return trip pretty soon after you return :)
---
Animal testing is a terrible idea; they get all nervous and give the wrong answers.
ThePearlFish...I was scrolling through this thread and saw that tiger photo and immediately thought to myself, "that's the tiger pen at the National Zoo in D.C.! I'd recognize that moat and those doors anywhere." Sometimes having a photographic memory is helpful but most of the time it's just good for useless facts, haha. I got the same sort of feeling looking at some of Romad's Italy pictures.
Anyway, this is pretty much my go-to place for cool pictures:
Astronomy Picture of the Day Archive
---
4 8 15 16 23 42
I came across this thread and thought i'd share my favorite pic of a lady bug i took last year! will put a couple more fav pics up later!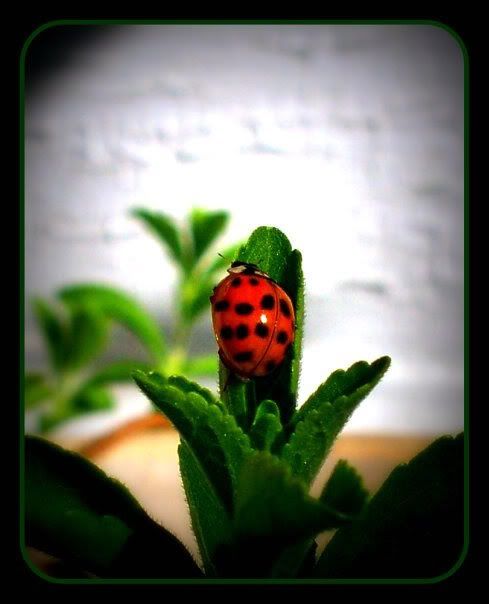 thanks, ladybugs are sooooo hard to photograph especially since they never sit still!
I know.lol I have a Nikon D40 that takes really fast pictures. The two photographs that I put up of the race horses were taken at Saratoga Race Track in NY and I have amazing pictures of the thoroughbreds running but I didn't want to put too many pictures up.haha
---
my camera is a Kodak EasyShare HD Z1285 i believe and it's the best i've owned so far! has 25 different settings that are awsome. my mom still can't believe of how great of pics it takes. well i'm going to go for now. i worked my last overnight shift so now sleepy time for me! gonna post a few more of my fav pics later today! I Love Photography!
I have a small Kodak 'point and shoot' and that takes great pictures also. I love photography too.lol My whole family on my dads side is very artistic and all of my cousins are either great at drawing, painting or photography. :)
---
Some favorite photo's I've taken of some of my dogs...
Annie...
Bo...
Caeli and Annie
Gage...
Bo...
Bo and Annie
I have more pics, gotta go find them though.
---
The Dachshunds...
Left To Right: Callie, Gage, Rosie, Mattie, Caeli, Gracie
Rosie...
Annie...
---
Similar Threads
Thread
Thread Starter
Forum
Replies
Last Post
Show off time!!

Shadowcat0789

Coral and Reef Creatures

3

04-17-2009

10:50 AM

Show us your goldfish!

Miss_DirtyPoo

Freshwater Journals

25

07-13-2007

10:15 PM
Posting Rules

You may not post new threads

You may not post replies

You may not post attachments

You may not edit your posts

---

HTML code is Off

---