I MISS YOU TOO AND I NEED TO UPDATE YOU ON MY LIFE!
*tacklehugs forever*
Quote:
OMG, WAKE! You guys ARE SO CUTE!!!! WAY TOO so cute. You make the best Geppetto ever, totally - and your Blue Fairy is so pretty! I hope little Pinocchio's nose doesn't grow much as he ages ;)

Looking forward to the AIW shots from this year, and you'd better post!
My wife hates this story, but I was stopped by some tourists from (I believe by the accent) South America. One asked me, "Excuse me, but are you disguised as Gepetto?" When I answered yes, they asked for pictures with me. I hope we can get the same kind of paparazzi action as AIW!
---
Nothing good happens fast in an Aquarium
My 30 Gallon Long Marine Tank
My son's 20 gallon FW Community
HAHA! That's great! YOU looked PERFECT, no doubt. The AIW lineup is going to be fantastic. . . paparazzi or no, You GOTTA post for us!!!

Bek! *luffs* I want to hear ALL about it! The world is calming down, slowly but surely. . . I'm finding my way back! *hugs* SO GLAD that all sounds to be happy in your world! <3
| | |
| --- | --- |
| The Following User Says Thank You to Chesh For This Useful Post: | |
Ok, I know this is no tanks, but I went to the Gulf Specimen Marine Laboratory a couple of weeks ago, and they were rehabilitating this young Loggerhead Turtle. Just had to post a pic of this beautiful creature and give them a hand for the work that they do in preservation of the habitat and education of the public at that facility.
---
Never too far from crazy
Alright, how about a photo of tropical storm Andrea from the beach house on the Gulf of Mexico and a beautiful rainbow that you can see BOTH ends.....
---
Never too far from crazy
I loooove sea turtles. They're so cool. :3
I haven't uploaded anything in a while, so last night I took a few photos. I have some others somewhere that are a tad older...but first, FERRETS! :3
Ren was trying to clean Coopers face and he was being pushy. lol Looks like ferret kisses, which they do! But this time Cooper had some sticky ferretvite on his nose. It's a tasty supplement that is sticky like syrup, they LOVE it.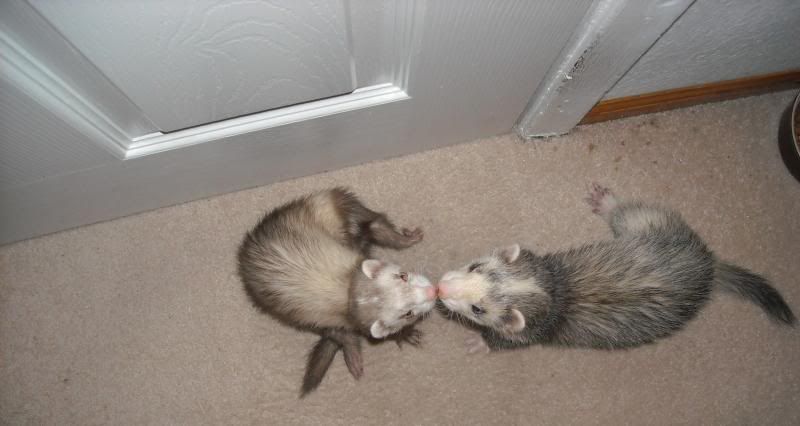 And just you can tell the difference, this is Cooper: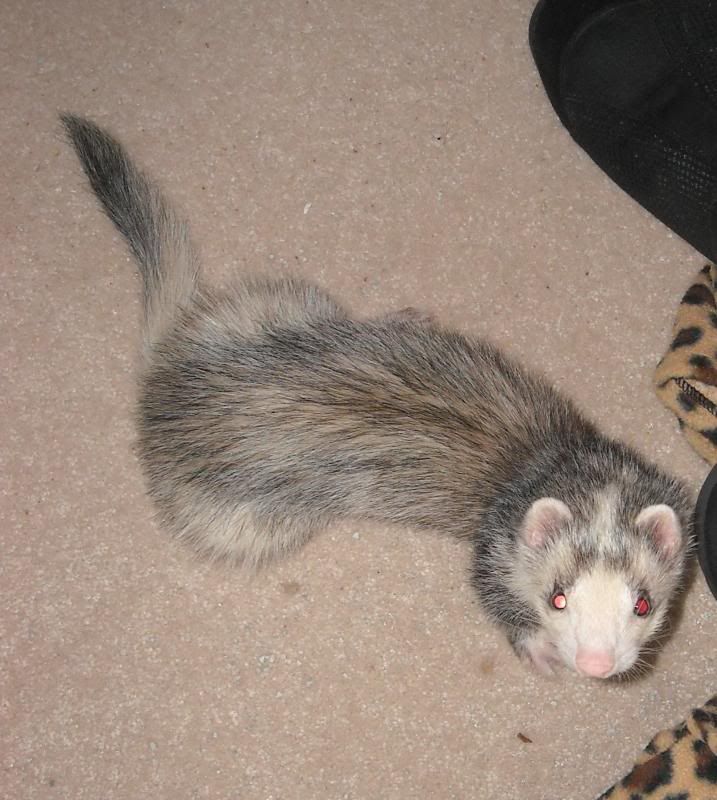 This is Ren: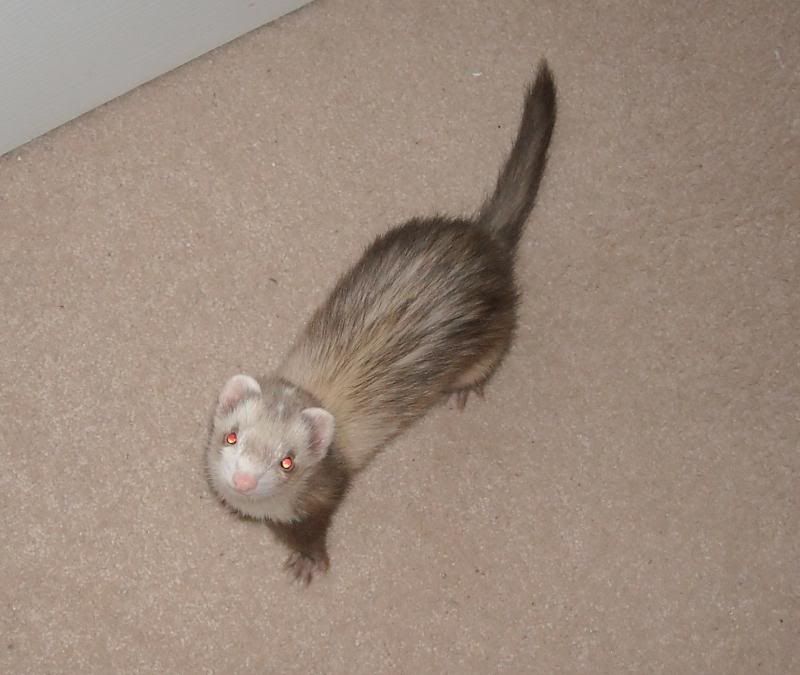 This is Cooper's favorite position. lol He's getting in his darker summer coat, soon most of that white aside from a lighteningbolt shaped marking on his belly will be gone, he'll keep the bib and face colors though, as well as his white feet.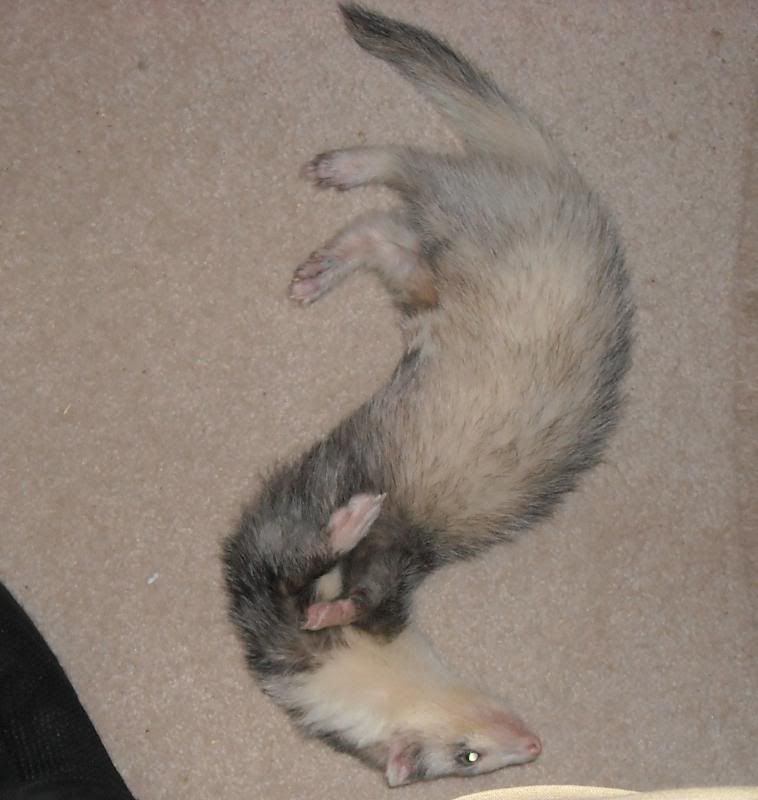 And Ren, after the two of them messed up my bed. lol I walked in and she gave me the "Uhoh" look. It's a good photo of her, they're very hard to get. She's actually already gotten in most of her summer coat, she's MUCH lighter in the winter.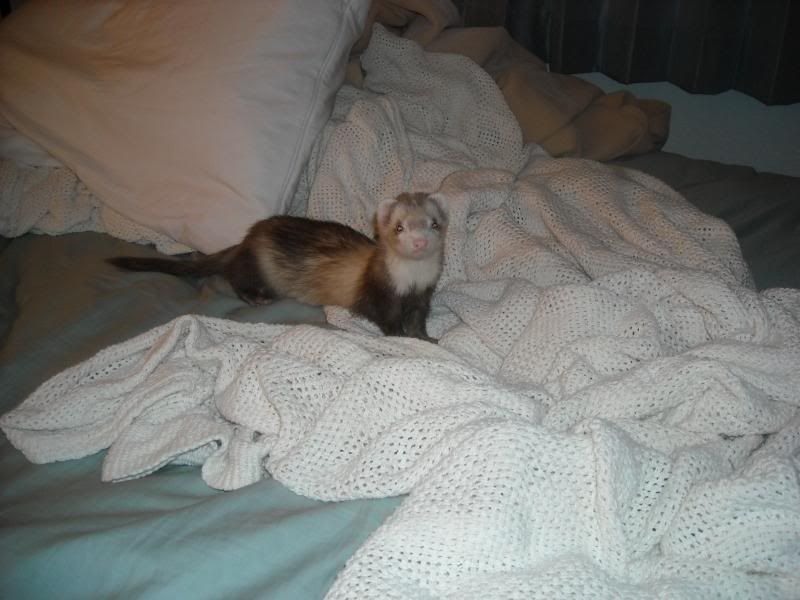 And OF COURSE, just for Chesh, I have to get some of the puppy too. She's near tripled in size since the last photos I put up! I just so happen to be her favorite person in the world, in case that wasn't obvious. :3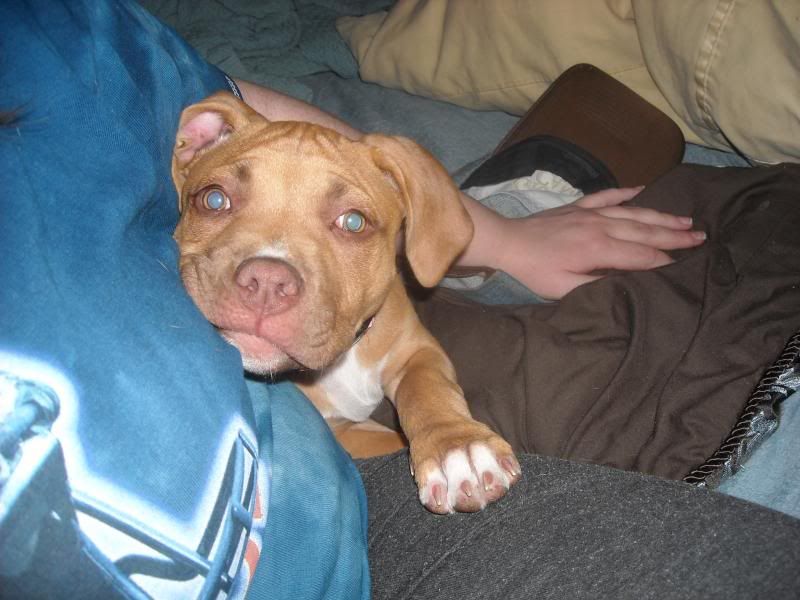 And another, look at her feet, she will be big. I said she would. I have a feeling she's a full pit bull, no boxer in her. That's what me and my cousin decided, he breeds pit bulls and steeled my thought. Don't be fooled by the yuck they say about them, they're good dogs when trained right, and darn cute!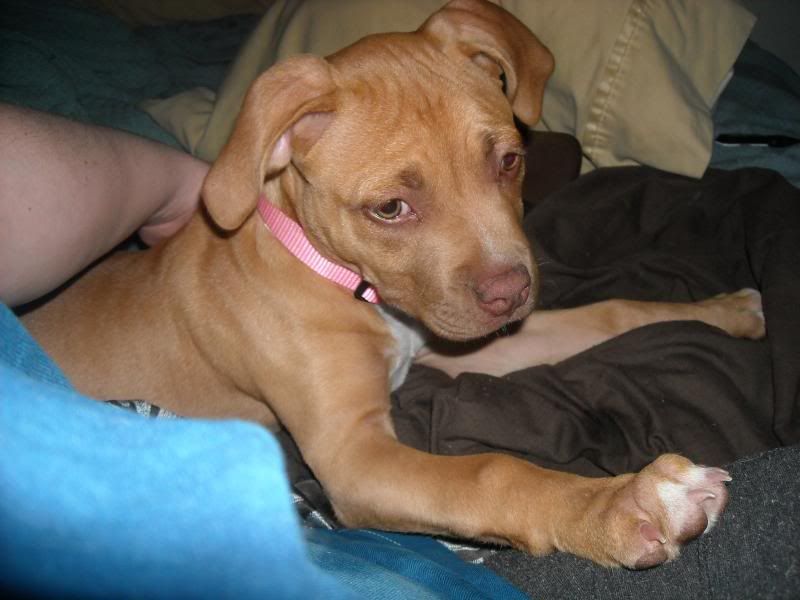 And I can't leave Alanna out, but she rarely holds still just like Ren. lol I got one of her in the window, she was initially sitting pretty...and then she saw the camera string before it took the shot. That stupid camera flashes two or three times before actually taking a photo. x.x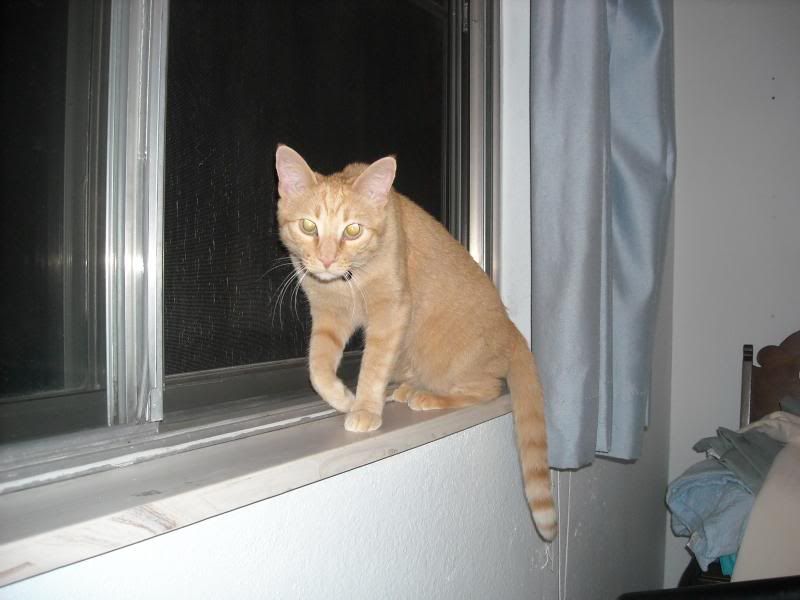 ---


Turning on the Aquarium lamp in the morning is MY cup of coffee.
aww your cute bbiessss!
i've been making nerd hats.
one coming along
i guess that's all so far but it makes me happy lol
*HUGSEVERYONE*

Loving all these updates, sorry I've been away for so long!

Bek - NERDHATS FTW!!!! I love them! You're getting so good with your strings! My birthday is in a couple months... ;)

Sylver - HOORAY FERRETS!!! I love, love, LOVE Ren and Cooper! Your puppy IS getting big, and d'aaaaaaaw! Puppy paws *grins* Little Alana is getting huge, too! She's a CAT now. . . *misses kittens*

Fresh, GREAT shots - both the turtle and the rainbow are beautiful!!! I don't think I've ever seen both sides of such a huge rainbow before. . . I've only seen IRL rainbows a few times in my life! I'd have been swooning for that one!
i was just thinking the other day of you actually! i was like..."i wonder if there is a chart to knit a big cheshire cat onto something..." i bet i could find one ;)
Posting Rules

You may not post new threads

You may not post replies

You may not post attachments

You may not edit your posts

---

HTML code is Off

---