Quote:
Yeah, you DO! I've loved all the pics you posted from your trips so far. . . well and all the rest, too - lol! But yes. Do that. Please! Do they actually have Sweedish fish there? I mean. . . not like aquarium fish, but the candies? I've just always wondered. WHY are they Sweedish fish, not just GUMMY fish, y'know?
I kind of like the way the butterflies turned out too - really surrealistic, I think. But at the same time, I'd like to have gotten decent shots of what they *actually* looked like to me, lol. It's always tricky when you have direct noon full sun to work with - even if you take the time to do it right. I just got so excited, I was all like OMG HUNDREDS OF BUTTERFLIES *SQUEEEEEEEEEEEEEE!*
LOL!!!!! That question about the Swedish fish always makes Erik's family laugh! Swedish Fish are NOT originally from Sweden!!
Who knows why that name came about. But Sweden does have AMAZING candy. Their grocery stores have a WALL of the stuff! Gummies and chocolates and sours and sweets galore. ... I save up money just for that each year.
Sometimes when you just have a minute or two it's really hard to capture the actual scene. I never know how those professional wildlife photographers do it. You think fishkeepers have a lot of patience... those guys are GODS compared to us.
Since you asked for it, Ches. Sweden 2010!! (coming in the next post)
Quote:
LOL! You can post pictures of you playing the Wii - but I doubt I'll be in on the guessing game ;)
Thank you and I really meant ask not guess u really misinterpret thing from what I say alot do u ya silly goose lol
Posted via Mobile Device
Cue family photo time! These aren't the same quality as my hobby pictures, but they are still fun in their own right. Enter Sweden 2010! My first year there!
I arrived in Sweden like 9a local time after flying in (on an overnight flight) from working the summer for the USFS in Arkansas (which is a whole 'nuther set of photos). So I got some time on the water my first day there!! (Erik's family lives in a coastal town).
Erik's uncle, LB, driving their boat. Most Swedes are rather tan because they enjoy EVERY day of sunshine.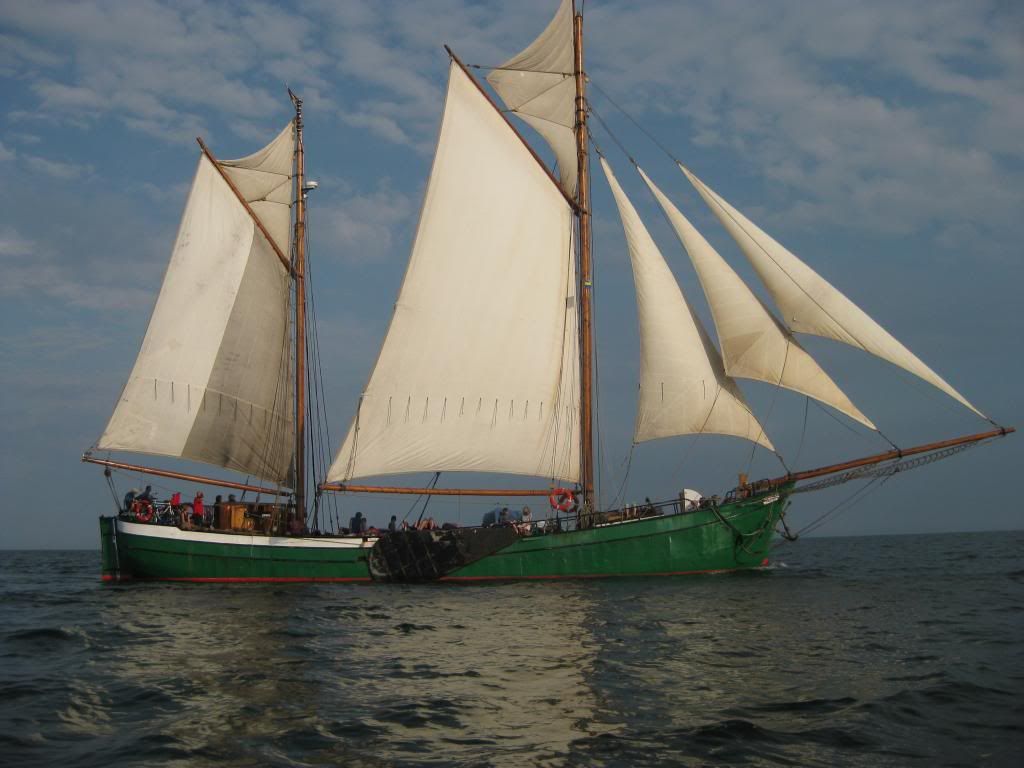 Another boat we saw on the water that day.
This is one of my favorite pictures of Erik and I. I have no clue how I was still awake at this time.
Next day! This is a popular Swedish game called Kubb. You throw blocks of wood at blocks of wood to try to knock them down before the other team does. I'm surprisingly good at this game.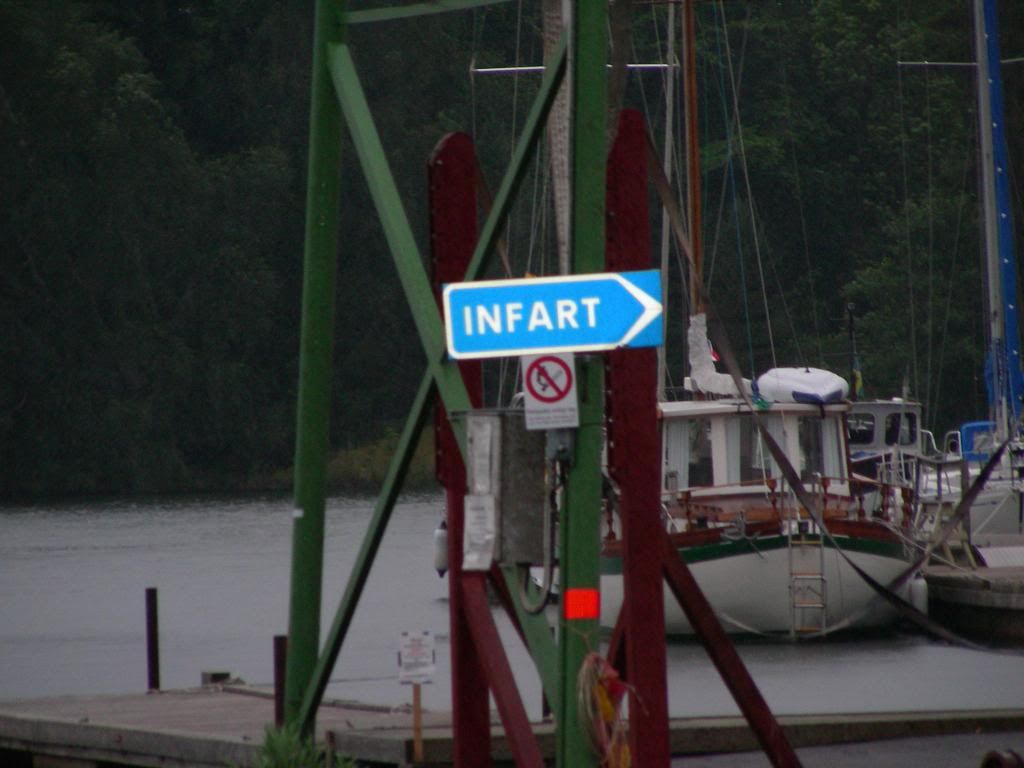 ... I couldn't stop laughing either. It means "exit." Ironic, no?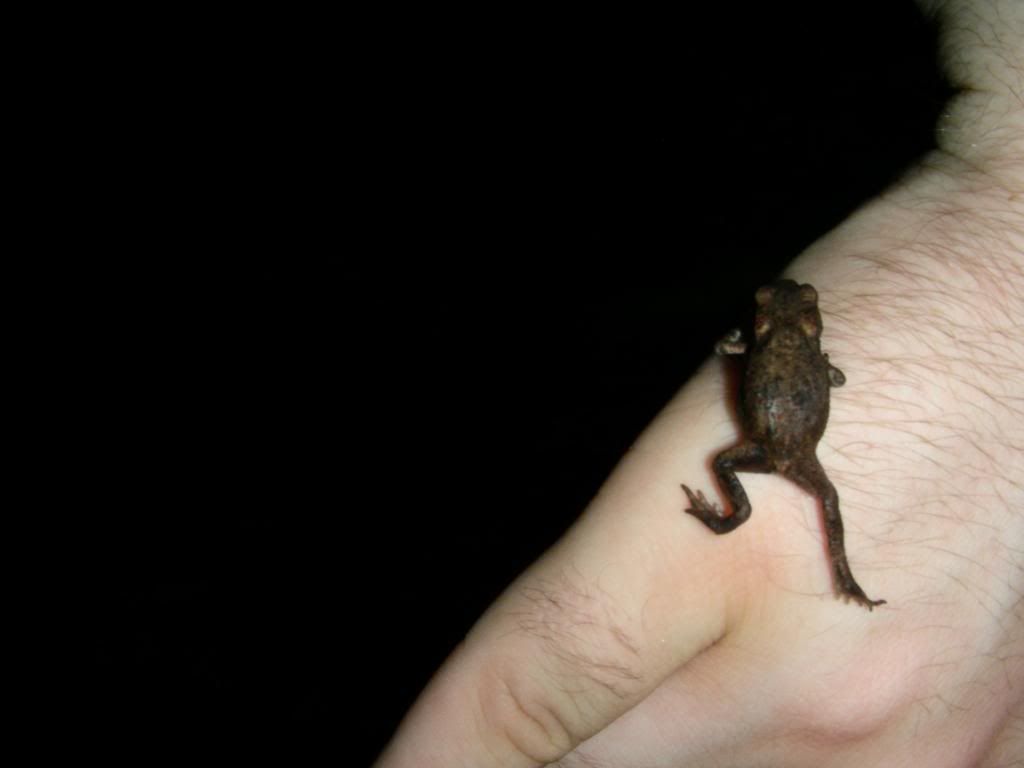 These things were everywhere!! So cute!!! This is the best picture I could find of them.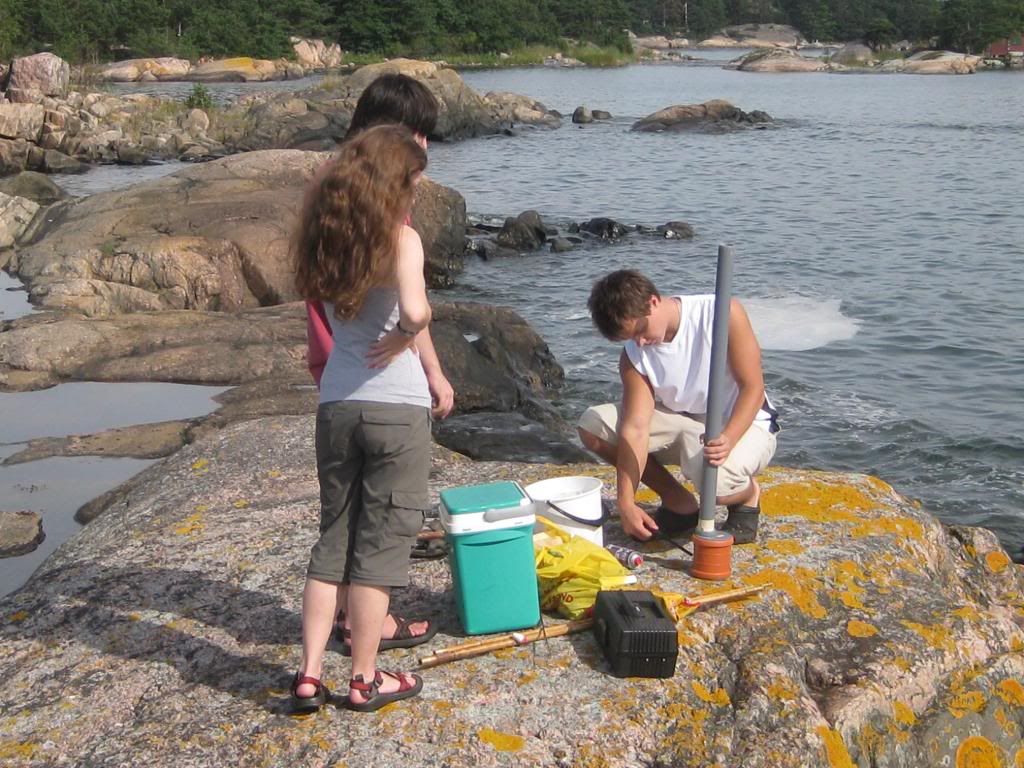 My last day there was the best weather wise, so we took the boats and went out one of the islands in the Baltic and did some typical Swedish things. Like firing the potato canon.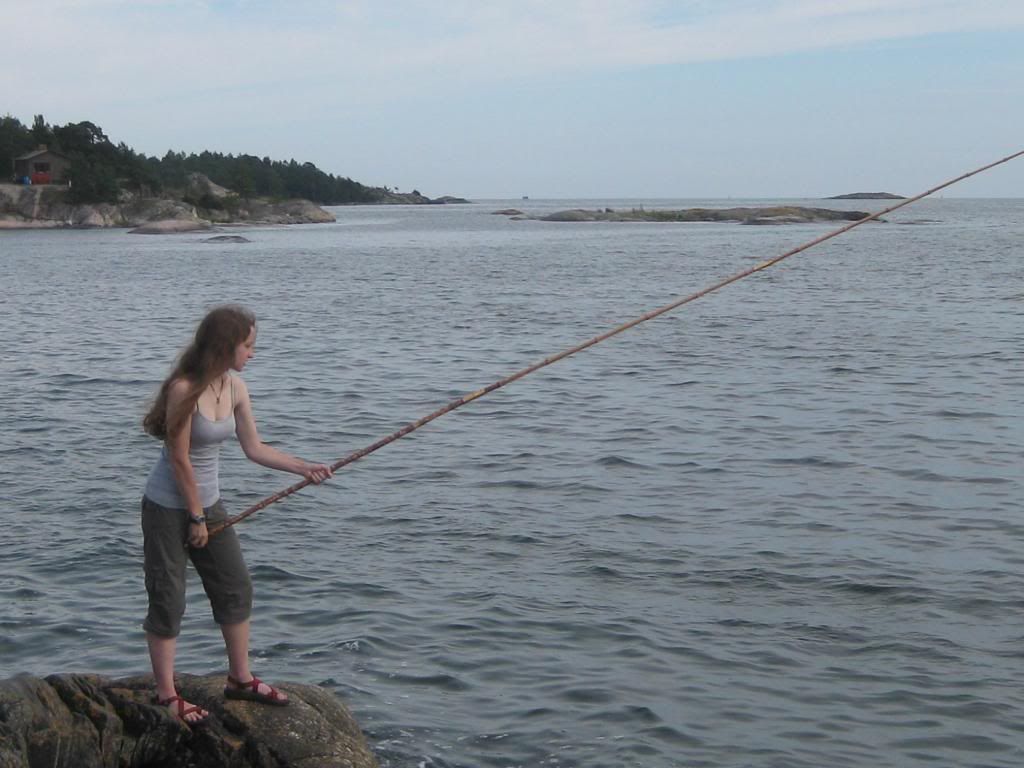 And fishing.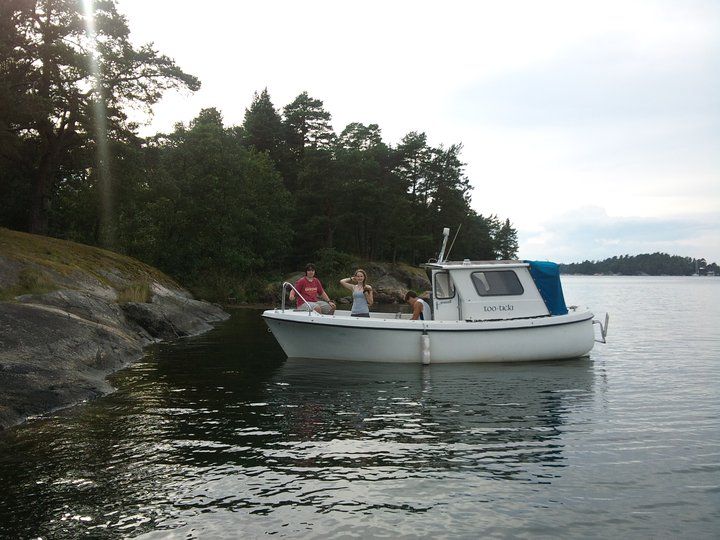 And more boating! That other guy is Erik's cousin Oskar.
There is a story behind this. Because Erik's and my flight left so early in the morning we decided to stay at the airport in Stockholm rather than drive the 2 hours there in the wee hours of the morning. This was our hotel! It's a 747 converted into a hostel! The rooms even had the bulkheads in them!
FROGGIES! I love frogs. :3 Nice photos, looks like you had fun in Sweeden. I also could not stop laughing about the ironic Infart.

I need to get some photos of my cat attacking my little video game character. He only does it when I play FFVIII and I think it's because the main character has black and white clothes that catch the cats attention. Unfortunately my copy of Final Fantasy Eight kinda got ruined because I over-played it and I can't find a new copy. >_>; So no new photos of THAT for a while.

Alrighty, I had to check the pics thread before bed. You people have some awesome shots, be it scenery, pets or all around randomness. =) Bravo!
---


Turning on the Aquarium lamp in the morning is MY cup of coffee.
hang on hang on......just a cotton picking moment here.....
where is the picture of said mentioned TOAST !!!!!
my mouth was watering at the thought of all that butter....sitting in a glistening pool..........then nothing...
no....picture.......
nothing.....
zip....
nadda......
beautiful butterflies...lions and tigers and bears...oh my !
boats....but....sniff sniff.... lonesome tear.......
no toast......
---
when you set up a new tank,hide an extra
sponge or two behind some decor,that way you have
something seeded for you next filter.
Ahhhh, IZZY! I love these shots - all of them! You and Eric are simply adorable, I loved the shot of you two on the boat at sunset *SOOOOO ROMANTIC!*, and OMG. . . you with that fishing pole!!! It's sooooooooo LONG - and I can't even see where it ends! You're kind of a little girl. . . I guess, bamboo? Isn't terribly heavy, lol! Potato cannons, eh? Now that sounds like fun. Infart. . . *snort* PLUS cute little squishy frogs and candy floor to ceiling - I'm thinking Sweeden is the place to be!
Willow - *giggle* I THOUGHT about taking a picture of it, I truly did. But it was so warm and buttery. . .I'm afraid it was GONE by the time I decided that I should post about it, lol! AND it was DELICIOUS! ;)
Funkman - did you draw that? Gorgeous work! Got more?
Cole - Haha, dude - if it's a picture that comes from your camera or is of you, it's all good - that is EXACTLY what I want to see on this thread
Personal pictures! Only trouble is that we have to get you sorted out as to how to actually post them to the thread so we CAN see them! Good luck, and happy snapping. (P.S. I AM a silly goose. *nods*)
A random dragonfly I stumbled upon. . . I had time for EXACTLY 2 shots before he flew off. . .
I REALLY love taking pictures of bugs, btw. . .in case you hadn't noticed! I love being able to come home and get a really good look at them later - bugs are coOl!
Yes, i drew that. Here a couple more roses. The first one needs to be viewed from afar so that the blocks blend together. I need to get a better shot of the second one because the flash messed it up a bit.
100_0290.jpg
rose.jpg
Quote:
Yes, i drew that. Here a couple more roses. The first one needs to be viewed from afar so that the blocks blend together. I need to get a better shot of the second one because the flash messed it up a bit.
Attachment 75766
Attachment 75767
I actually think the flash added character to the second one ..... But it is your opinion on if its good or not
Posted via Mobile Device
Posting Rules

You may not post new threads

You may not post replies

You may not post attachments

You may not edit your posts

---

HTML code is Off

---