Quote:
Jakie!!! Thank you so much for clearing the 'spam' up - I'm not sure why it was all posted that way, but I really appreciate it! I always forget to remember that you're a mod, lol. And you're right - we need more pics from you, but I think you've still got me beat - and I started the thread, so I'll let you slide ;)

Cole, C'mon dude - don't be sad! I was totally NOT trying to make you feel bad - you asked if videos were okay, and I answered! Not being rude, I created this thread for a reason, and. . . silly/goofy internet vids/pics/and tank photos isn't what we're looking for! I probably should have been more clear about it in my first post, I'll grant you that. But I really mean no offense! Perhaps you have some older snaps you can post, or - hey! I'm fine with waiting until you're at school and can upload - or even until your computer is fixed. NOT saying that we don't want you around, only that we want to see YOUR images. It is what it is - and it's so totally NOT a personal attack, k?


Oh my... in THIS case... Iím gonna let the no tanks rule slide. The cuteness is unbelievable! I just swooned and had to be revived with smelling salts. TWICE! That has got to be one of the cutest kitty shots, ever! That lil' guy. . . is really. . . adorable!

Sylver... love those weasels, but my FAVORITE pic in that last bunch was the BUNNY BOTTOM! Heehee...

Ummm, Nile?

This sentence. . . makes no sense to me! NOR does your clarification! Do you *usually* punch things that you find adorable in the face as a way of showing affection? *ish so confused* I don't see you as the violent type. I'm baffled, I'll admit. Is the word 'punch' some odd British term for . . . something. . . other. . . than to hit with a closed fist? *scratches head*
no i realy mean i lost my laptop somewhere and worse now mom borrowed camracord and lost it but i can upload today because of SD card and librien it will be a lot of them also it will be around lunch
here are pics as promised also incudes my dinner and a crown of thorns i made by hand
and the museum
Yeah, I'm rocking these today........what of it?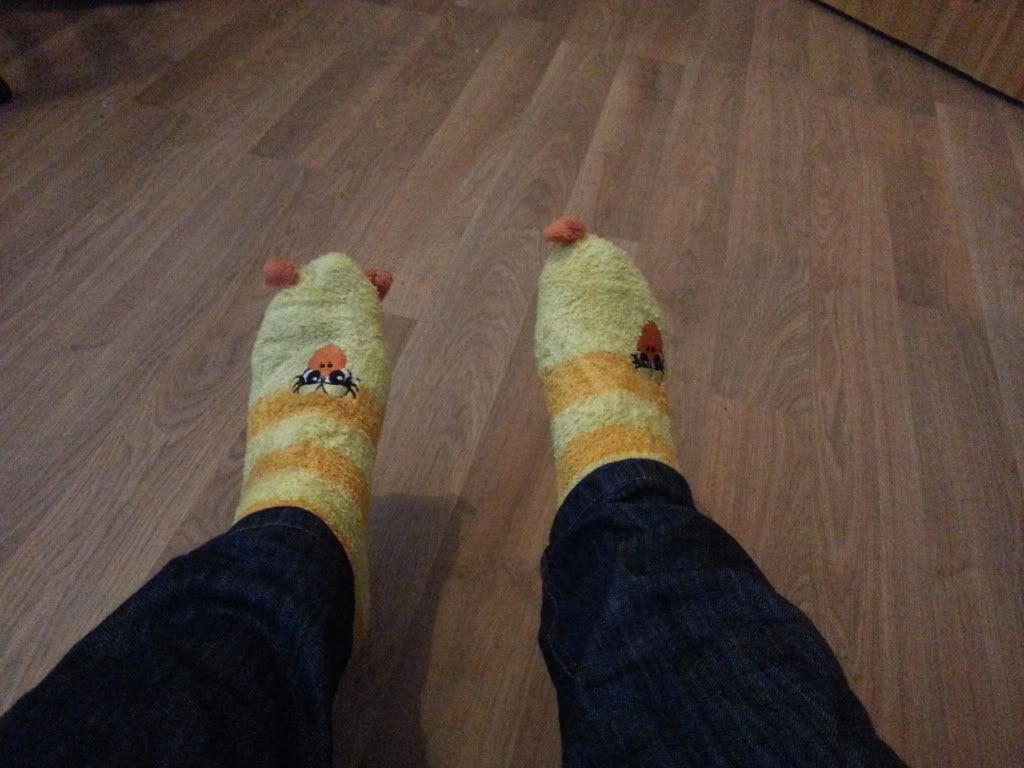 ---
55G tall planted community
15G Dwarf puffer tank
15G plant propagation tank
5G Snail breeding tank
I'm a huge lover of owls, too... lol, if this lot could talk, they'd be saying - "stop with the flash, you're makin' our eyes go all funny!"
Quote:
Haha! GREAT shots, everyone! Keep them coming! I'm loving this thread. I haven't had any TIME lately to post anything. . . got a lot of catching up to do. . . hrm. . .landscapes, spiders, bees, butterflies and pretty girly bugs, mushrooms, pets, horses, self-portraits, children, wildlife and/or birds, random pictures of randomness. . .sheeeeeesh! I'd better get to work!
BEES:
CHECK!
I have a good one of a HUGE bumblebee somewhere, I dunno where it is though. This one was just huge, but I'm not sure you could tell its size on camera. Like I said, I like bees and looking at them, but I don't like them flying in my face. All I have to do is sit out there and they come for me. I tried sitting still and ignoring once so I didn't let of fear hormones, and the stupid thing went under my glasses. I almost lost it, but I held out hope until I got away from my glasses so I could run screaming across the yard...Except I more whine-cried over screaming. Ended up killing a chair and a large metal pot on the way through. >_>; Messed up my leg...see what bee's do to people?!

And you guys make me want to go to the museum again, it's been years! =) Zoo is right next door, I don't see why I shouldn't do multiple stops. ;D If I EVER get the money to do it.
---


Turning on the Aquarium lamp in the morning is MY cup of coffee.
Posting Rules

You may not post new threads

You may not post replies

You may not post attachments

You may not edit your posts

---

HTML code is Off

---