Pets
---
some pics of my dog Max and cat-creature Diesel
Max- 14 y/o SPCA Mutt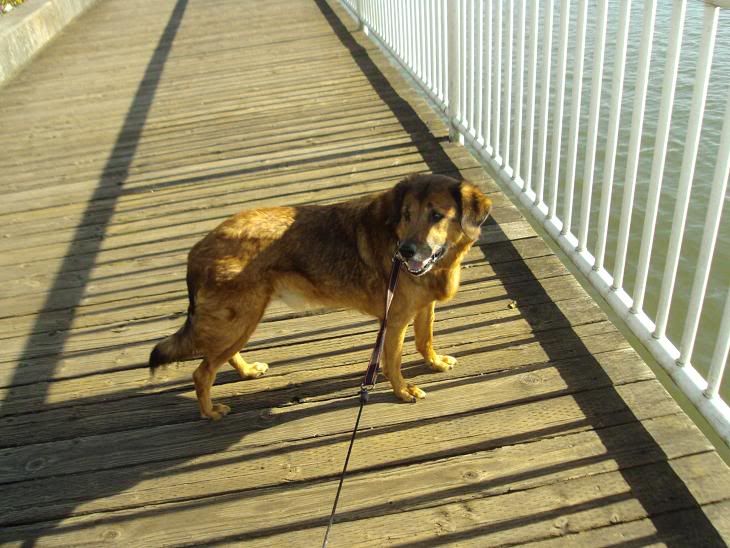 Diesel- 2.5 y/o extra long hair rescue cat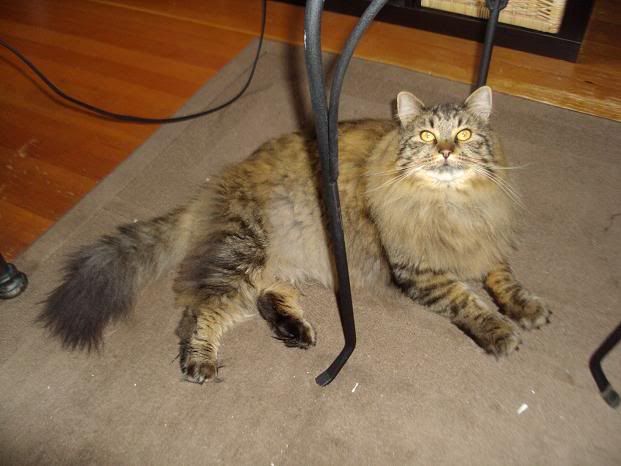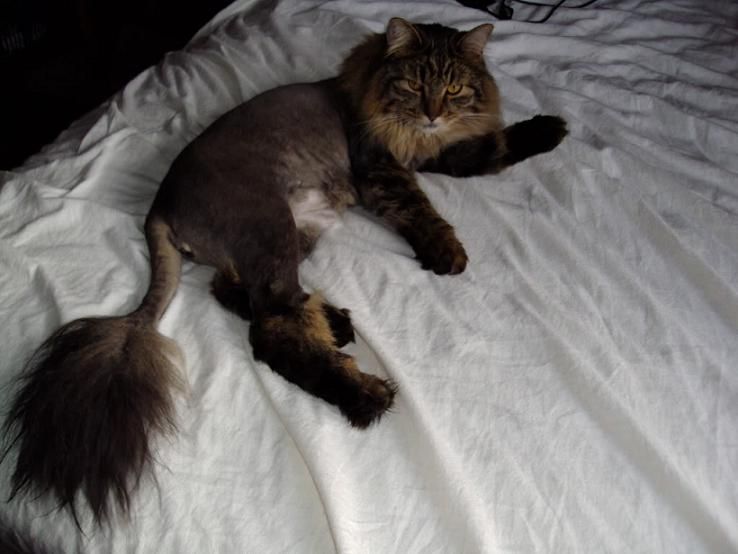 I love them! Your dog is so handsome!

Your cat's clip reminds me of a poodle. Love it. (yes, I'm a crazy poodle owner, so that is a complement. :D)
---
"Whoever said fish were low maintenance obviously never owned fish"
OMG! All that fur. I just wanna bury my face in it. Sooo cute. :D
---
Puck (Yellow koi HM king) / Scar (White HM) / Salt 'n Pepper (Silver HMPK) / 'That fish' (Copper butterfly HM) / No name (White DT) / No name 2 (Turquoise/white marble HM) / No name 3 (Lilac HM)

Bo Peep (Cambodian VT) / Goldilocks (Yellow VT) / Joie de Vivre (Multicolour VT) / Lil' Peep (Blue VT) / No name (Dalmatian VT) / No name 2
Awwww, your twosome is adorable. Now I don't have to be embarrassed that I clip my cat in that same fashion every summer. Max is a very handsome dog, nice face!
---
If you don't stand up for something you'll fall for anything...
How precious!! I love that you made Diesel look like a lion. I just want to run my fingers through his fur. And Max looks like a total sweetie!
Want want want that dog! The cat is adorable too hehe.
---
My pets:

Chevy-CT multi

Simba-Pitbull mix
totally adorable.
---
when you set up a new tank,hide an extra
sponge or two behind some decor,that way you have
something seeded for you next filter.
Adorable! Diesel looks like he may have Main Coon cat in him.
---
150 Gallon - Mostly American Cichlids
135 Gallon - Angelfish Community
75 Gallon - Odd couple (Polleni/Angelfish)
55 Gallon - African tank
20 Gallon Long - QT
10 Gallon - Empty

Similar Threads
Thread
Thread Starter
Forum
Replies
Last Post
Other pets

xswornxoffxjello

Off Topic Discussions

8

03-30-2010

07:11 PM

My pets!!

fishyinpa

Other Pets

11

03-24-2009

08:35 PM

Other pets =D

Guppy Girl

Other Pets

10

01-08-2009

06:32 PM

Other Pets

dprUsh83

Off Topic Discussions

18

09-27-2006

12:48 PM
Posting Rules

You may not post new threads

You may not post replies

You may not post attachments

You may not edit your posts

---

HTML code is Off

---