Now this is Paradise!!
---
I work at a no kill animal shelter called Pets Alive. It's located on over 80 acres of gorgeous land, we have dogs, cats, horses, goats and various other animals. I am the Barn manager, I'm incharge of the care of the horses and other farm animals.
Here are a couple pictures of me with one of our permanent residents. Glenn is a 25 year old standardbred stallion. He has horrible arthritis in his hind legs, but he is one of the sweetest and happiest horses I've ever met! Especially for a stallion!
Now this is paradise!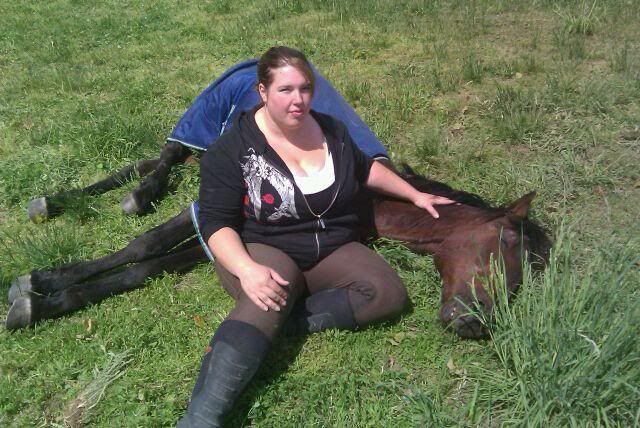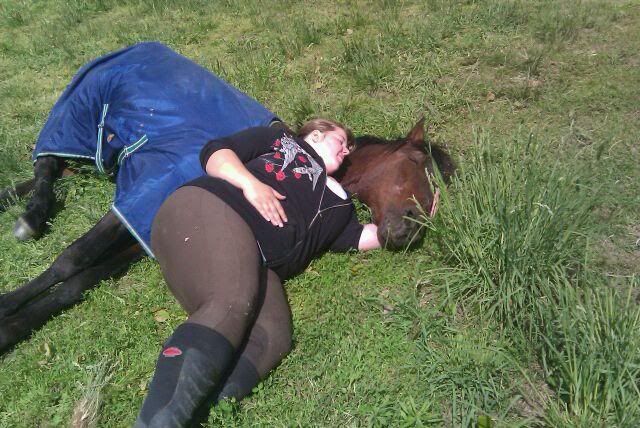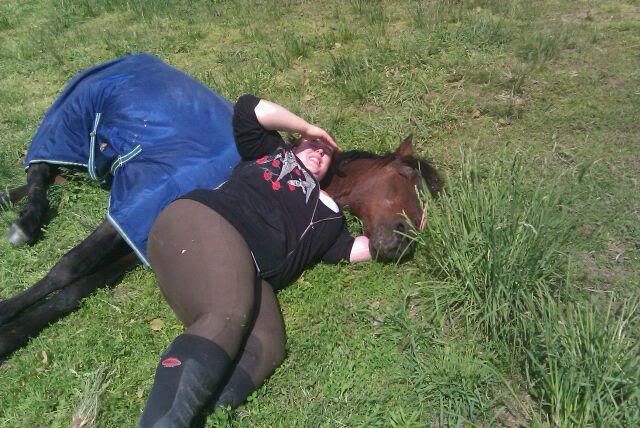 Edit: He's fine I promise! Just sleeping out in the sun :)
Im glad you added that edit, cause I swear he looks like he went to the great beyond lol.

That would be cool to work somewhere like that
---
5 gallon
Beta
3 MTS(sure to be mean more soon)

55 gallon
Bloat who is a Fahaka puffer
Plants
He's so cute!!!

On a sunny day when your driving around in PA that is what you see. They look so dead sometimes. LOL
---
"Whoever said fish were low maintenance obviously never owned fish"
I can't say I've ever seen a horse so relaxed. 25 is darn old!
---
If you don't stand up for something you'll fall for anything...
Awwwww............ I need a nap like that :)
---
Animal testing is a terrible idea; they get all nervous and give the wrong answers.
Hahaha! Lol, I thought he was gone as well becausee if U scroll down and look at his head it stays the same each time! XD
---
Last edited by bloo97; 05-12-2010 at

06:49 AM

.
me too glad you posted he was just sleepin. :)
he's lovely.
---
when you set up a new tank,hide an extra
sponge or two behind some decor,that way you have
something seeded for you next filter.
Posting Rules

You may not post new threads

You may not post replies

You may not post attachments

You may not edit your posts

---

HTML code is Off

---