Challenge accepted! I shall return with pictures!

(oh, and feel free to join in anyone else!)
OK, I've had some awful weather this weekend, not even nice snow to get some interesting shots, just sleet and slush. Not nice photo weather! However, I do have a few pictures from my holiday last week, so I'm using those!
Not sure if including livestock was cheating, but I like this one so there!
What you reckon?
That last photo with the blue and purple flowers is beautiful. I'm not sure where u 2 live, but I certainly don't have any grave yards like that around here,... what kind of cameras are u guys using??
I'm from Cumbria in the North of the UK, but graveyards similar to the ones I took my pics in are a fairly common feature throughout the UK I believe, at least there's always been one or two in every town/village I've lived in. You from somewhere exotic jmelissa?

As for the camera, I don't know what Kate is using but i'm on my trusty Pentax W20. It's the perfect fishkeepers camera, waterproof to a couple of metres, and the macro goes down to 1cm, great for closeups of fish. It's only 7MP, but that seems to be enough for decent pics. Got a decent amount of manual control too, well, for a beginner like me anyways! There is a W30, but it was quite a lot more, and the only benifits I could see was an extra metre of waterproofing and 7.1MP, so I didn't bother.

Oh, and the blue and purple flowers are forget-me-nots. (I think...)
Someplace exotic......haha....I'm from Jersey!!! Doesn't get any better than that..... Lil, boring, crazy Jersey!
Fantastic pictures Tobes! Melissa, I'm using an Olympus FE-210 :)
Here's a few of the ones I took at the weekend..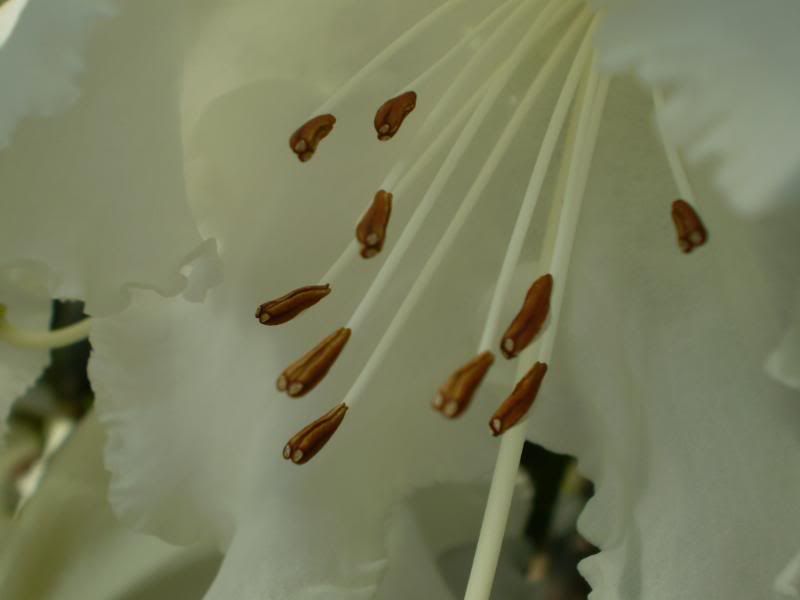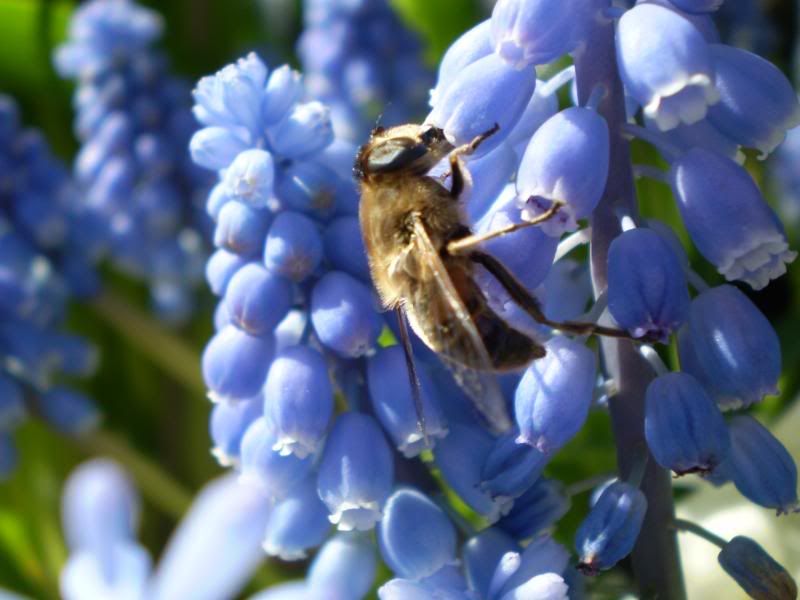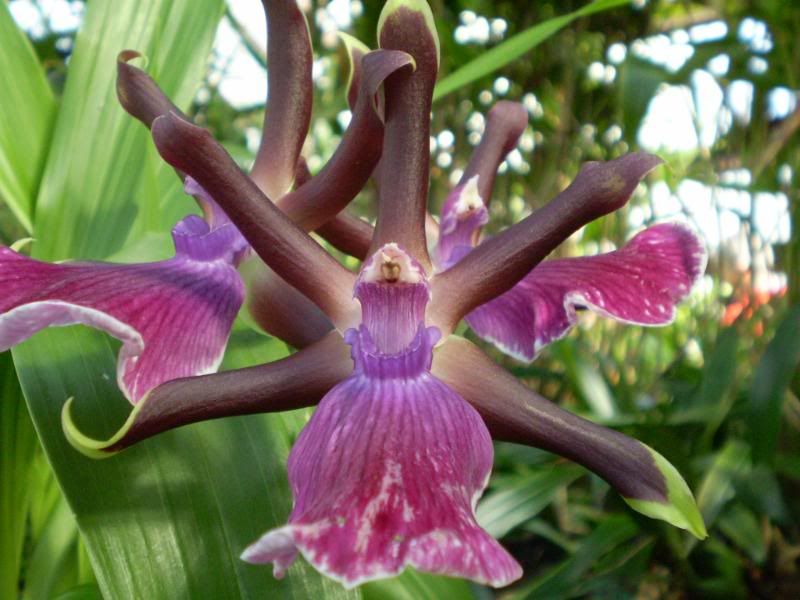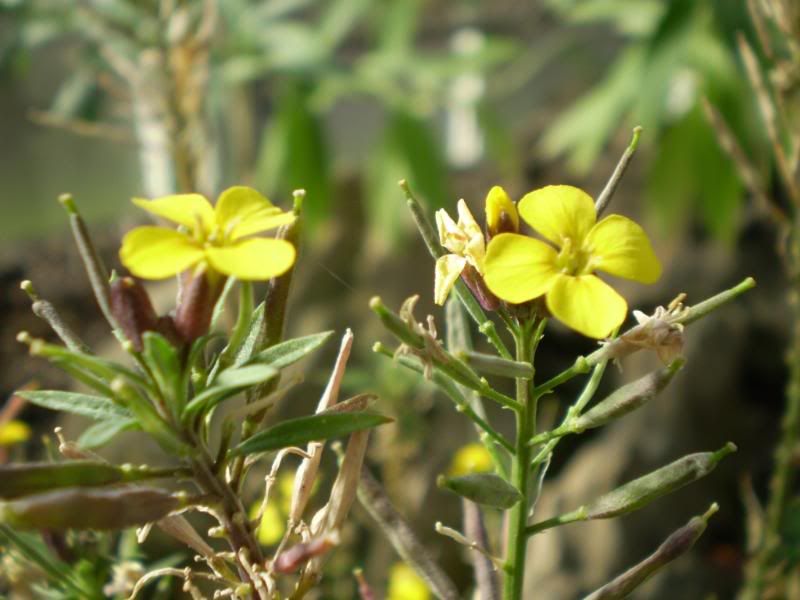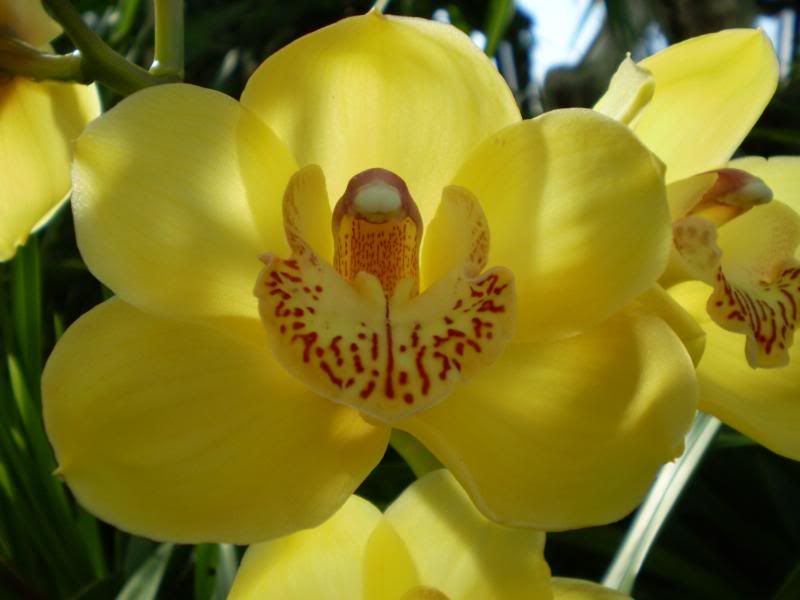 ---
ʎɐqǝ uo pɹɐoqʎǝʞ ɐ ʎnq ı ǝɯıʇ ʇsɐן ǝɥʇ sı sıɥʇ
Sorry for the slow reply Kate, been busy up mountains in the snow... Lovely pics there, I'm liking the more unusual flowers, especially the red one with the water in it. And the bee! Think you win this one!

Next?
Wonderful pictures...both of you!! I love the macro feature on my camera.

My favorite pics are the forget-me-nots and the red flower with the water (Bromelaids I think). Some great shots of the cemetaries too.
---
150 Gallon - Mostly American Cichlids
135 Gallon - Angelfish Community
75 Gallon - Odd couple (Polleni/Angelfish)
55 Gallon - African tank
20 Gallon Long - QT
10 Gallon - Empty

Thanks jeaninel, I didn't know what the red flower was so thanks for identifying it!

Tobes, your pics were fantastic and I loved the last one of the blue flowers.

Since I picked the last two topics I think it's your turn to chose - or if anyone else has any ideas please feel free to join in :D
---
ʎɐqǝ uo pɹɐoqʎǝʞ ɐ ʎnq ı ǝɯıʇ ʇsɐן ǝɥʇ sı sıɥʇ
Agsin, sorry for the slow reply, been either working lots or destroying my knee up mountains! Tip: avoid rabbit holes when carrying heavy bags...

Been thinking about interesting thing to shoot, how about architecture? any interesting buildings around your way?
Posting Rules

You may not post new threads

You may not post replies

You may not post attachments

You may not edit your posts

---

HTML code is Off

---