Maggie sleeps in the weirdest positions!!!
---
Out of my families 5 cats, our youngest Maggie(nickname is squeakers), is a weirdo, she is around 3 years old when she was 1yr old she found her way to our house, we never found the owners, so we decided to keep her since she started getting along with our 2nd youngest indoor cat. well we call her squeakers cause she squeaks like a dogs toy doesn't meow like a normal cat she squeaks..haha. toooo cute. but I love finding her in the weirdest positions when she sleeps. i've managed to get 3 pics of her sleeping without disturbing her. she cracks me up, i just had to post these!!(2nd pic, mommakitty our 20yr old cat is in the pic with maggie(they don't get along!)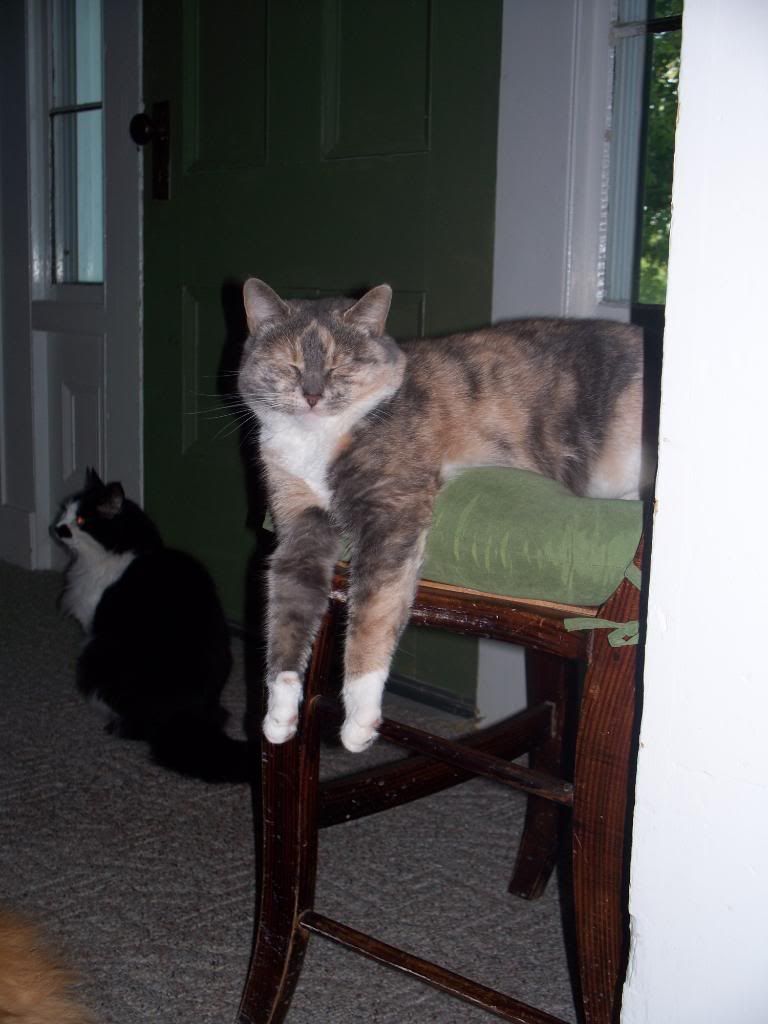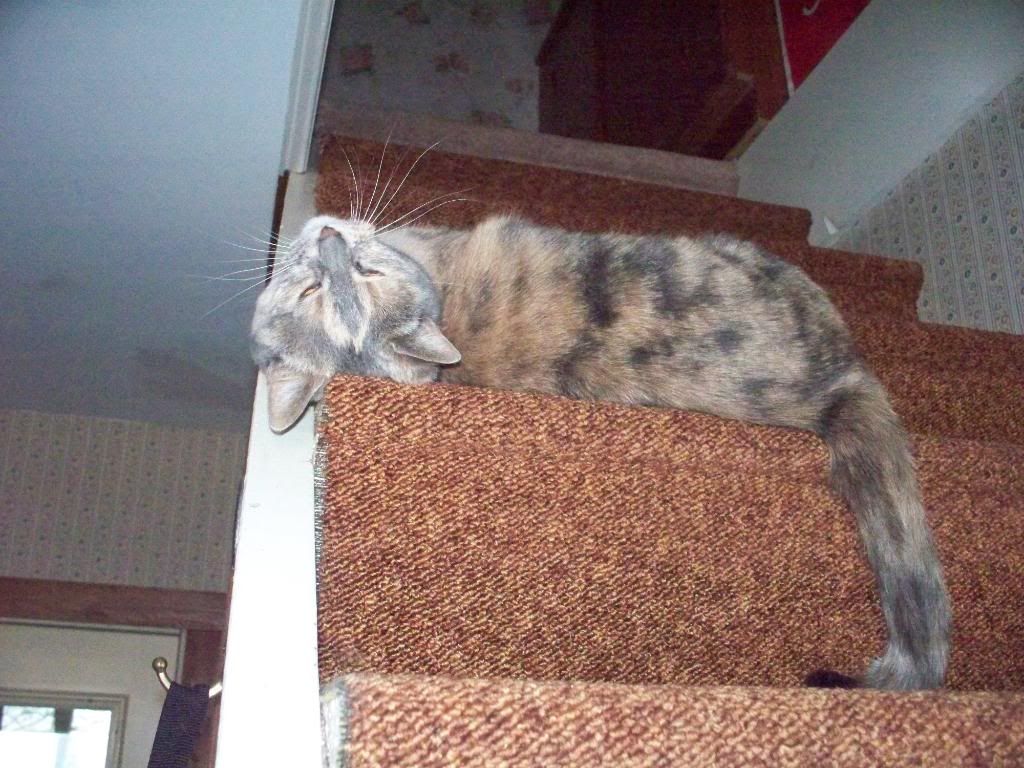 ---
Last edited by Jessafall; 03-11-2010 at

10:13 PM

.
Awwwww....thanks for sharing!!
---
If you don't stand up for something you'll fall for anything...
Oooh, those are TOO cute! I love the last one.
---
Puck (Yellow koi HM king) / Scar (White HM) / Salt 'n Pepper (Silver HMPK) / 'That fish' (Copper butterfly HM) / No name (White DT) / No name 2 (Turquoise/white marble HM) / No name 3 (Lilac HM)

Bo Peep (Cambodian VT) / Goldilocks (Yellow VT) / Joie de Vivre (Multicolour VT) / Lil' Peep (Blue VT) / No name (Dalmatian VT) / No name 2
what a lovely kitty.
this would make for a great thread of pets sleeping in funny positions.
---
when you set up a new tank,hide an extra
sponge or two behind some decor,that way you have
something seeded for you next filter.
That is awesome! Just too cute and funny.
---
My little ones

Kristoph- male HM

Jasper- male CT & Jezebel- female CT

Iris - female VT, Starla- female CT, Sirena- female CT,
Honeydew- female CT



CUTE! I used to have a cat! He was so Nice.
R.I.P Indy
My only male cat sleeps like Maggie in the 2nd picture hehe. Love the pictures!
---

Dijon: Blue mustard gas hmdt plakat male
Little Girl (LG): Blue crowntail female
No name yet: Purple/pink/white delta tail male
No name yet: Red and silver halfmoon male

RIP Storm, Flair, Marina, Flash, and Sterling... I miss you guys so much :(
those are some cute pics....ill have to try and dig up some of my pets pics sleeping strangley....it is always funny to see some of the places and postions they find comfy lol
---
"Fish are friends not food"
Posting Rules

You may not post new threads

You may not post replies

You may not post attachments

You may not edit your posts

---

HTML code is Off

---