i has kittens! ^-^
---
well one of my two pregnant cats (they just happend to manage to get preg right before their appointment to get fixd =/) had her babies last night they are officaly 1 day and 4 hours old =D ill post pix wen i get em cuz they squirm too mutch i thought 3 orriginaly but i found one this morning under our palm it spent the freezing night outside =< but he/she's ok now had to clean its mouth out with warm water and a qtip cuz it was filled with dirt =/ my warm clothse that i took from the dryer brought the strength back to the poor dear i named it button =) only defect so far is it's legs it cant stand to feed on both back legs @ once =/
I have had cats for over 40 years! (dating myself!)

I currently have an 8 y o tortoiseshell, Shorty McGee
Thats good that buttons survived. Kittens can't regulate their own body temperature until they're about 24 days old, so keeping them all very warm is important!!
Well sadly last night I came home an found that button went to play with the big ball of yarn in the sky =< I'm gunna spare u guys all the really. Gross details tho v.v
Awwwww.... poor Button.

So sorry you lost him. Poor little guy.

RIP kitty.
---
Animal testing is a terrible idea; they get all nervous and give the wrong answers.
ya he looked like he was on the right track to growing up too =(
heres the pix i promised =)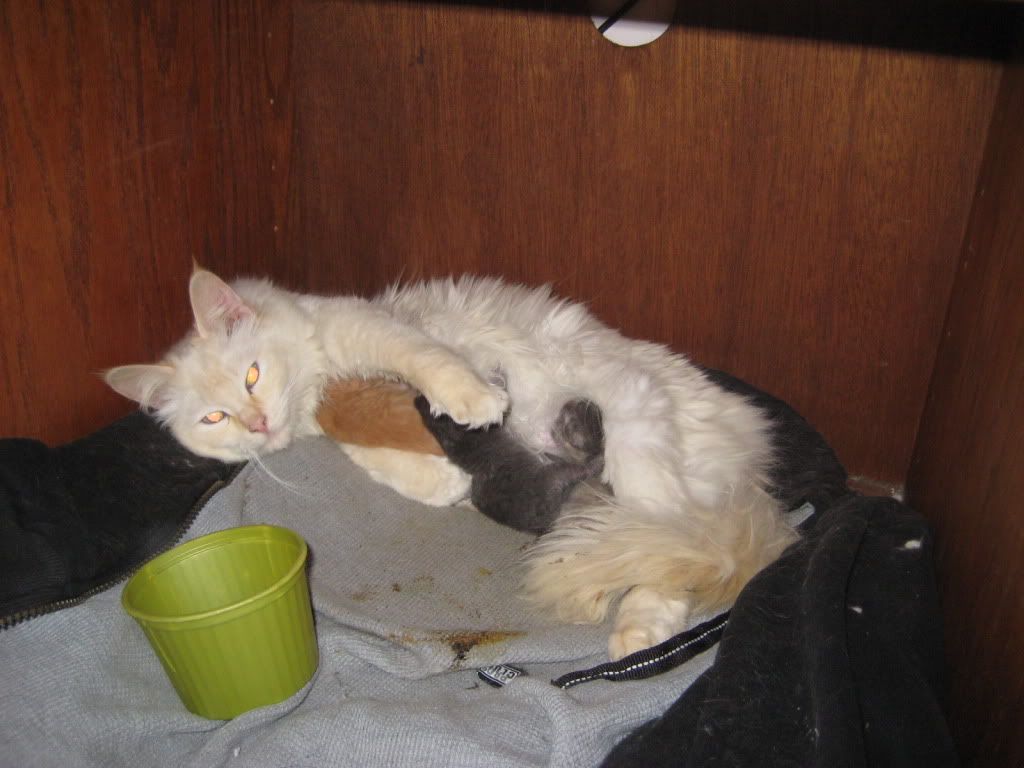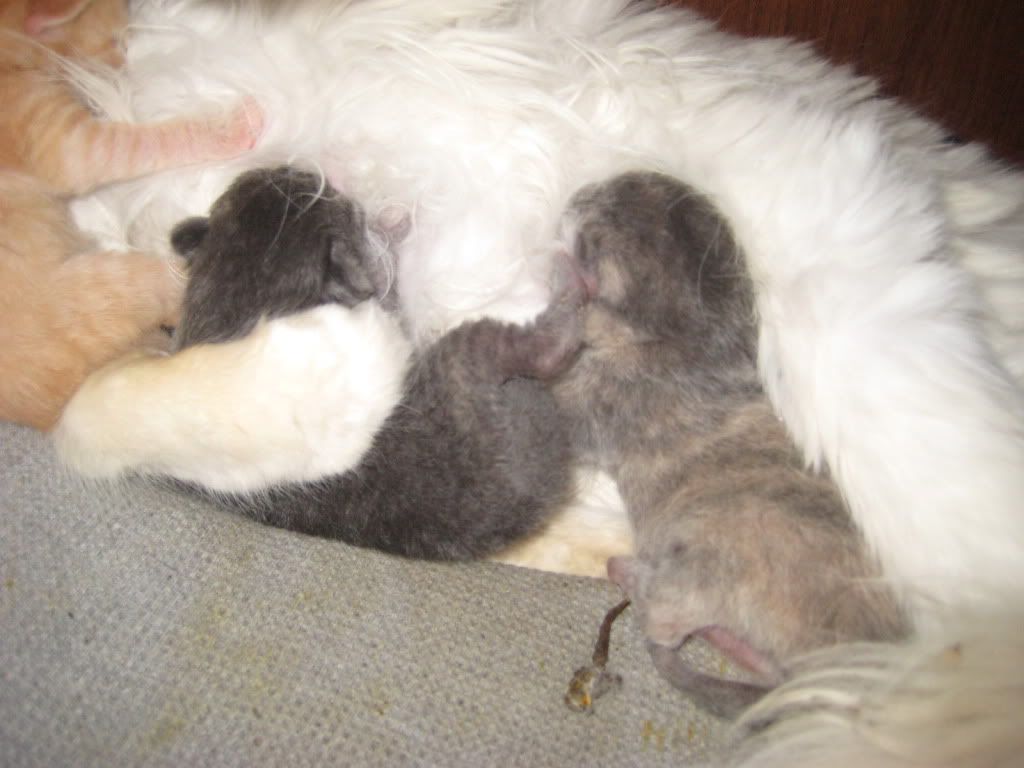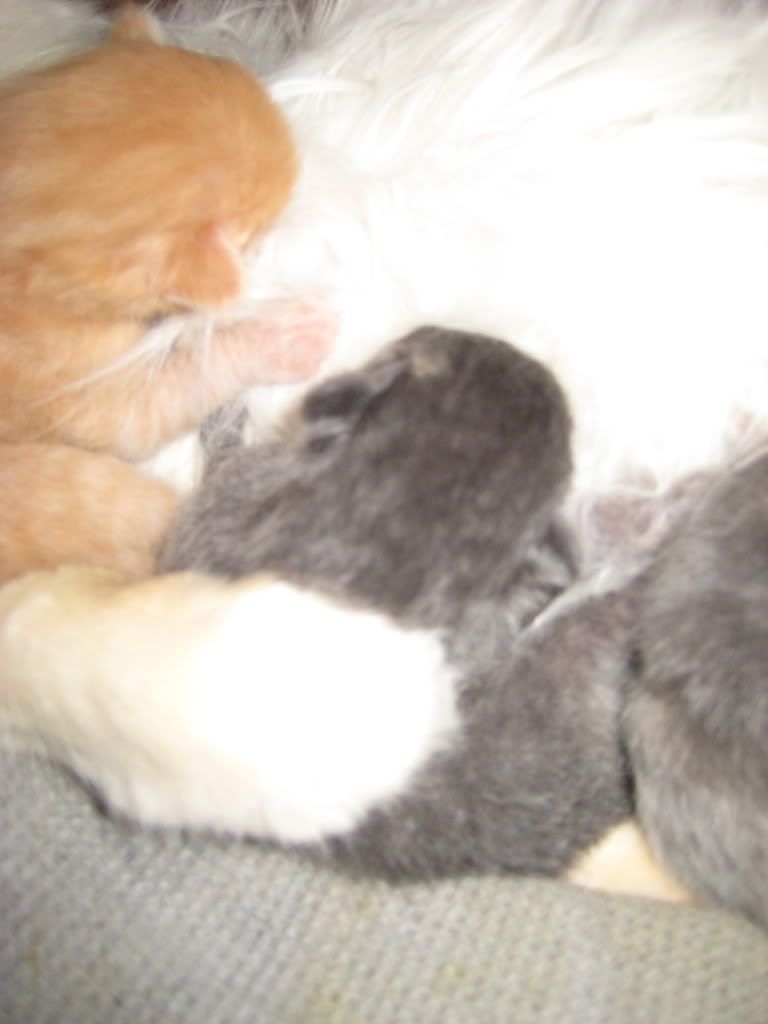 Similar Threads
Thread
Thread Starter
Forum
Replies
Last Post
kittens

secuono

Off Topic Discussions

24

04-30-2010

10:07 PM

Kittens!!!!!

1fish2fish

Off Topic Discussions

52

03-28-2010

09:46 AM
Posting Rules

You may not post new threads

You may not post replies

You may not post attachments

You may not edit your posts

---

HTML code is Off

---