Happy Birthday Nudist!
---
Happy Birthday Nudist, hope you have a great day!
---
ʎɐqǝ uo pɹɐoqʎǝʞ ɐ ʎnq ı ǝɯıʇ ʇsɐן ǝɥʇ sı sıɥʇ
thank you very much, i do appreciate it. i'm in the process of moving a 55gal from our living room to the dining room, then setting up a 75gal we just got in the living room so my day is busy but will be well worth it once i get it finished. :)

thanks,
Steve
Happy birthday! Getting any birthday presents to go in those tanks?
---
4 8 15 16 23 42
thank you, as a matter a fact, the 75gal was my present. :) we have a pair of Jack Dempseys in the 55gal right now that will be moving into the 75 as soon as its ready and then we rescued a Green Severum, 2 cats that i dont know what they are and a BIG Plecostomus that will be going into the 55gal.

thanks,
Steve
Quote:
as a matter a fact, the 75gal was my present. :)
Wow.. great birthday present Steve! Enjoy!!
---
ʎɐqǝ uo pɹɐoqʎǝʞ ɐ ʎnq ı ǝɯıʇ ʇsɐן ǝɥʇ sı sıɥʇ
once it cycles and fills with fish, pictures pictures pictures!!!


oh sorry, how rude of me.. happy birthday, hope ya had a great one..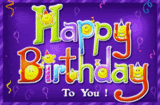 sorry i'm late,i do hope you are going to show pictures
of your birthday tank :)
---
when you set up a new tank,hide an extra
sponge or two behind some decor,that way you have
something seeded for you next filter.
thank you all very much, i'll do my best to get some pics posted once its cycled and i have the fish in and settled.

thanks,
Steve
Posting Rules

You may not post new threads

You may not post replies

You may not post attachments

You may not edit your posts

---

HTML code is Off

---