Does anyone know what these plants are?
---
I got them from walmart, they're tiny little things. :)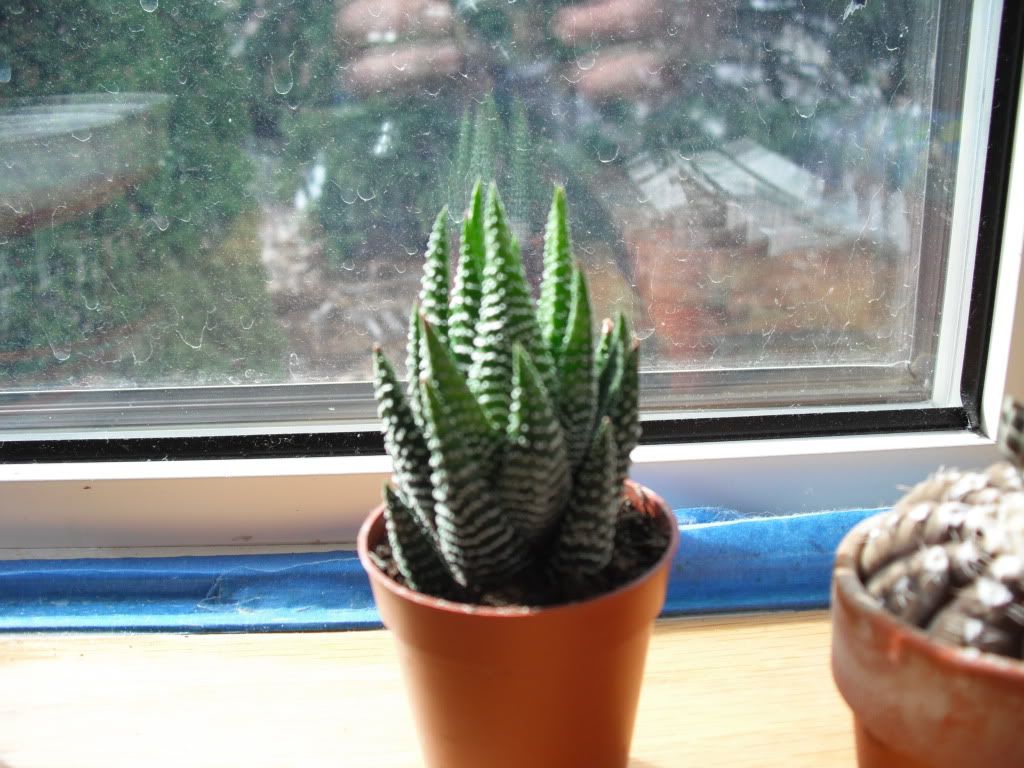 ---

In the hobby for 9 years.
They all look like cactus.. I think I had the first one a while a go.. A Zebra cactus???

OH, just googled it, yaaay I was right. LOL Yep, Zebra Cactus.
---
"Whoever said fish were low maintenance obviously never owned fish"
Cool, thanks. :) I'm clueless at identifying plants lol.
---

In the hobby for 9 years.
The second one is called a Fishhook Cactus. I am not sure what the last one is.
---
Bettas: Rose, Sophia, Addie, Ghost, Buster, Holt, Aidan, and Mercutio!
Cassandra
Just my animals: 0.2 Cornsnakes, 0.2 Bearded Dragons, 1.0 Water Dragon, 2.2 Crested Geckos, 1.0 Tiger Salamander, 0.0.1 Tadpole, 0.0.2 Red Eared Slider Turtles, 0.0.1 Map Turtle, 0.0.2 Hermit Crabs, 1.0 Hamster, 1.0 Rabbit, 0.1 Horses, 2.2 Dogs, 0.2 Cats, Chickens, Ducks, Oscar Tank, Planted Bowl, 10 Gallon, 4x 0.5 Gallon, 5 Gallon, and Planted 25 Gallon Tank....Is that it?
Thanks! I joined a plant forum this morning and I've gotten more help from... a betta forum. Wierd. :)
---

In the hobby for 9 years.
Super easy to keep. Just don't spray hairspray on them (my mom had some cactus years ago when I was a kid and my little brother tried to "help" by watering them with hairspray...didn't work out.)
---
4 8 15 16 23 42
That reminds me of the time my mom sprayed Round-Up on a plant to kill aphids. The next day the plants was dead while she was looking perplexed.
---
If you don't stand up for something you'll fall for anything...
lol No i definitely won't water them with hair spray ;) Thanks guys.
---

In the hobby for 9 years.
I LOVE cacti! I have two, one of them looks like your first one. I have no idea what kind they are but I've have that one for about 5 or 6 years and it's still growing! :)
---
Posting Rules

You may not post new threads

You may not post replies

You may not post attachments

You may not edit your posts

---

HTML code is Off

---