Very interesting. The distinction between male and female is very evident in your pictures. I am thoroughly enjoying this thread
Posted via Mobile Device
YAY! Almost exactly 9 months after cocooning last fall the first cecropia moth emerged today. One day before my 21st birthday
. Waiting on 12 more cecropias to emerge now and two giant swallowtails. The first moth is female.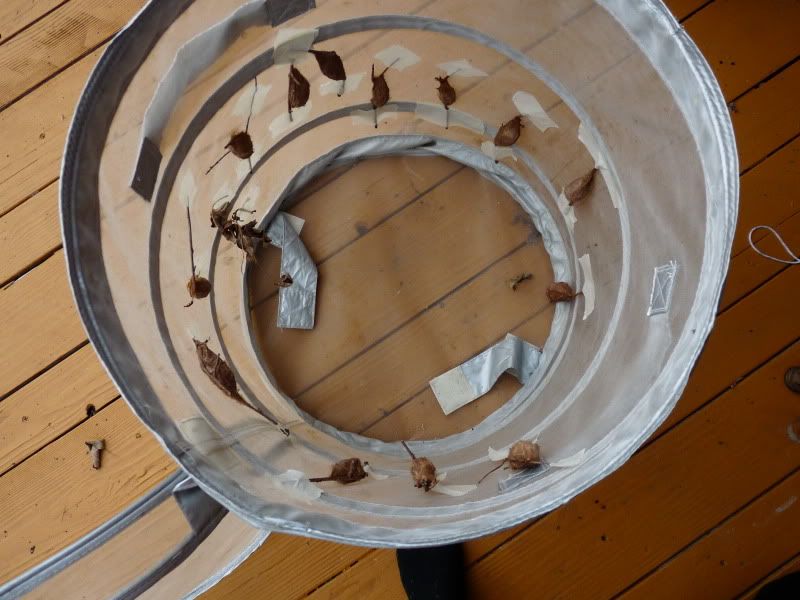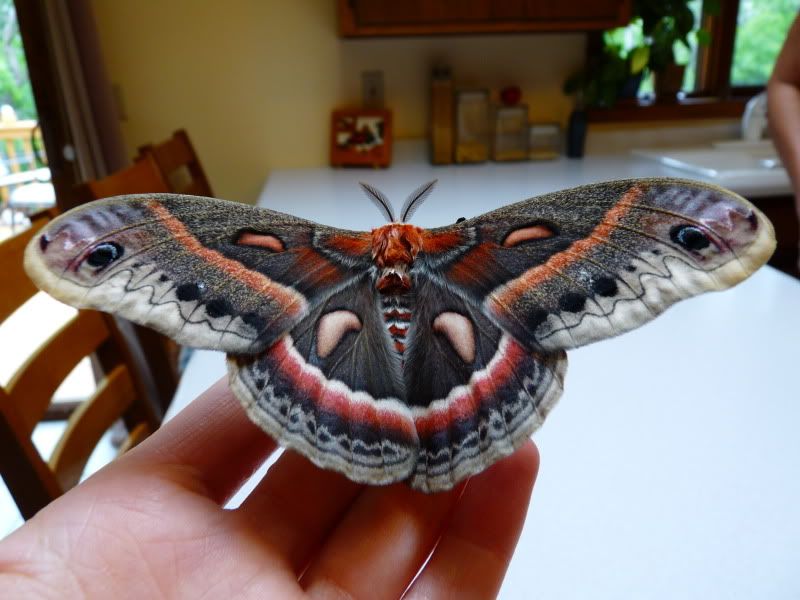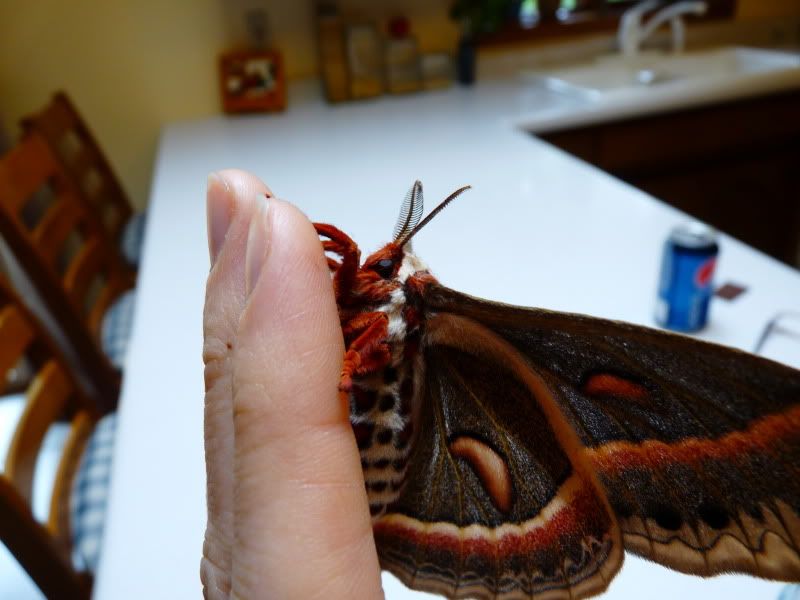 Got another one now. Still drying its wings so looking a little deflated. After 9 months hibernating in their cocoons. They have a few weeks to mate and lay eggs before dying.
Think its a male.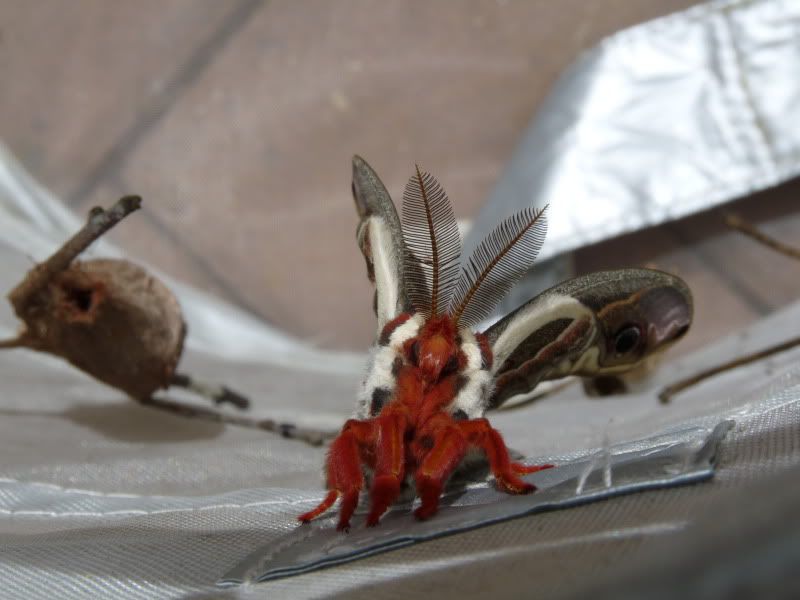 Then the first one again under sunlight.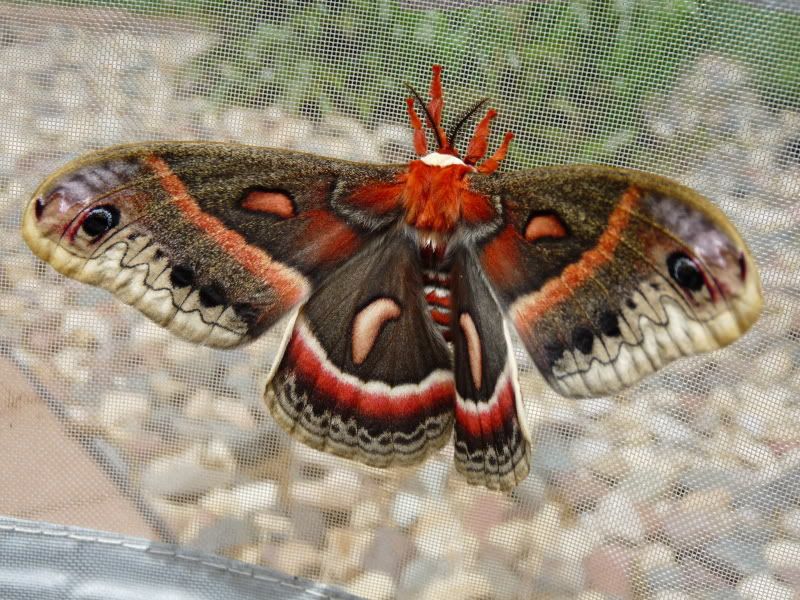 I live in a place where monarchs fly through during their migration and rest. We have an actual eucalyptus forest like thing where you can just see them hanging in huge clumps. Butterflies and caterpillars are amazing I love them and wish I could raise them myself, mom would flip if we had anymore animals though XD. Wonderful pics and info Mikaila. Thank you.
---
40 gallon with 13 hermit crabs- 11 PPs, 1 E, 1 Straw
25 Gallon
~2 Dwarf Puffer- Sidney and Cairo, 4 Amano Shrimp, 4 Blue Pearl Shrimp, 4 Yellow Cherry Shrimp, 2 Mandarin Cherry Shrimp, Too many RCS, 4 Crystal Red Shrimp, 4- Otos
5 gallon
~White/Teal/Red Betta- Phantom, Snails
25 Gallon
~Leopard Gecko- Desert Rose
i so love this thread,please keep the pictures comming.
---
when you set up a new tank,hide an extra
sponge or two behind some decor,that way you have
something seeded for you next filter.
as much as a non-insect person that I am, thats pretty awesome... What do you do with them after they come out? Do you have a big cage for them or do you release them to the wild?
Most will be released at some point. A lot of the males will likely be given away to some school teachers we know to use then eventually be released. So far they have just been kept in the large mesh cage. I did make the mistake of leaving that male and female together last night. Since the male had emerged that day I didn't think he would be so fast, but they were mating this morning. I guess its fine for that one, but they will all be separated tonight so that doesn't happen again. My goal is to attract a wild male from around my house since they are drawn to the females by scent. For now my one male is held hostage in a different cage, because its likely he will come right back to the females at night if I release him now. Currently I have the one male and two females. I will get eggs from a few females at some point so I can start over.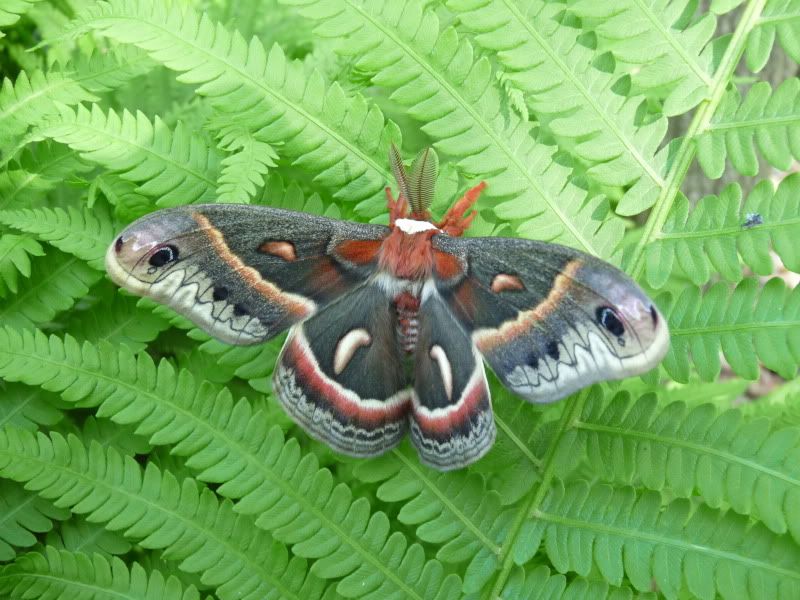 Posting Rules

You may not post new threads

You may not post replies

You may not post attachments

You may not edit your posts

---

HTML code is Off

---