I don't know what to tell ya about the puffer. I have no experience w/them. :/

Do try to get a pic of the purple lobster? I want to see him!! And all the rest of your CUC too! ;)
---
JoAnn
custom 7ft 125g softie/leather Reef
44g marine predator fowlr
100g outdoor pond/waterfall

Aw, be nice to the puffer! They are born hunters-- they will pretty much tear apart any kind of crustacean, but thats just what they naturally do.

I keep mine in a brackish tank, with low salinity and no live rock. They enjoy things to hide in, I recommend lava rock and sand/gravel on the bottom- once my brackish tank is re-cycled I will post pics. I'm sure you could always throw some base rock in there too.
OMG those rocks are HUGE! i would smash em with a mallet and chissel and youll get smaller rocks. then it would look a little more natural.
---
Subject: Larry LaPrise dead at 93
With all the sadness and trauma going on in the world at the moment, it is worth reflecting on the death of a very important person, which almost went unnoticed last week.
Larry LaPrise, the man that wrote "The Hokey Pokey" died peacefully at the age of 93. The most traumatic part for his family was getting him into the coffin. They put his left leg in. And then the trouble started.
Ha its been a while, tank has changed some, its basically done as far as livestock i belive........ so frst with the sump.

1) added live sand
2) added live rock
3) added some macro algae
4) removed sock filter
5) contains livestock

Display tank

1) clownfish
2) blue spotted goby
3) firefish goby
4) Six line wrasse
5) Chromis
6) purple lobster
7) electric blue lobster
8) emerald crab
9) frogspawn coral
10) unknown coral
11) hitch hickers lol

will try and update pics late tonight, they all like to come out at night but who knows i accidentaly left the lights on in the display instead of the sump
Pics?????
---
JoAnn
custom 7ft 125g softie/leather Reef
44g marine predator fowlr
100g outdoor pond/waterfall

yah i always forget about this place for months lol, till i get a newsletter in my email and i come back while im at work, but by the time i get home i forget all about it and pictures...ill try and remember tonight since all my fish come out more at night anny way now lol and did a waterchange on all teh tanks yesterday and after i was done i noticed some baby fish in my freshwater tank :O only found 6 and threw em in my breeding net so theve kept me busy as well ha and found out they were only baby guppies so ill keep them isolated for a month and let some fish out of my saltwater tank, most of them where only there for particular reasons b 4 i gave them back, six line is gone (only used to treat bristle worms, now his jobs done) as well as chromis (used to test water and get my firefish from his cave, succeded) :D
---
Last edited by GradyBaby16; 07-30-2010 at

06:03 AM

.
INVERTABRATES: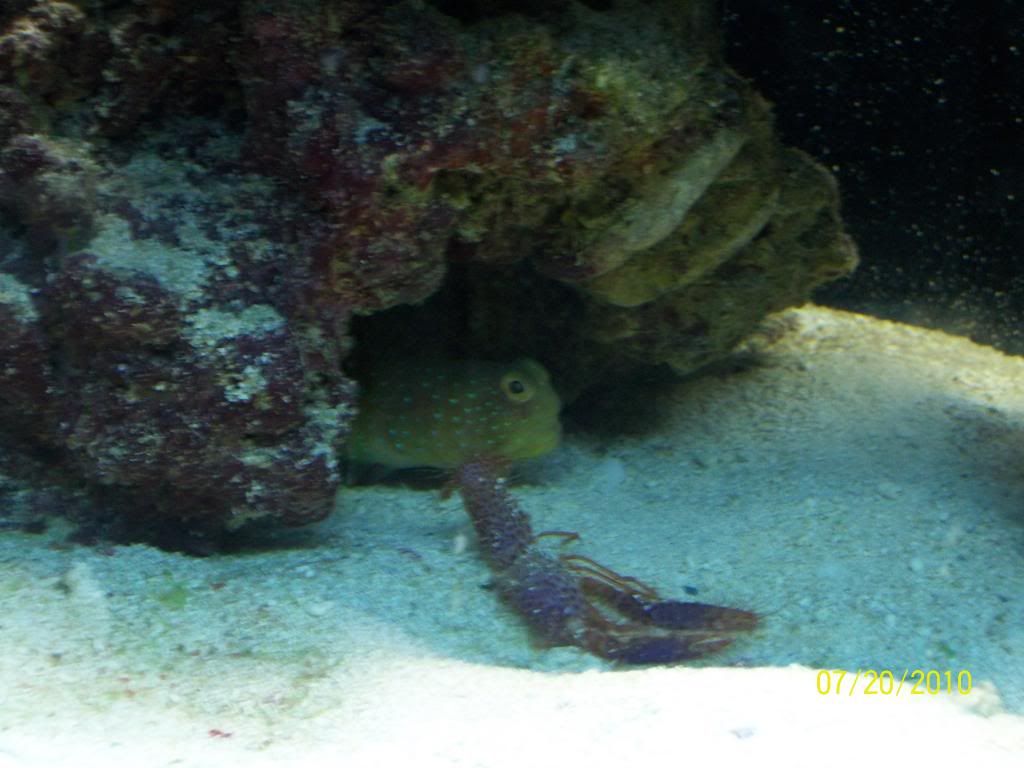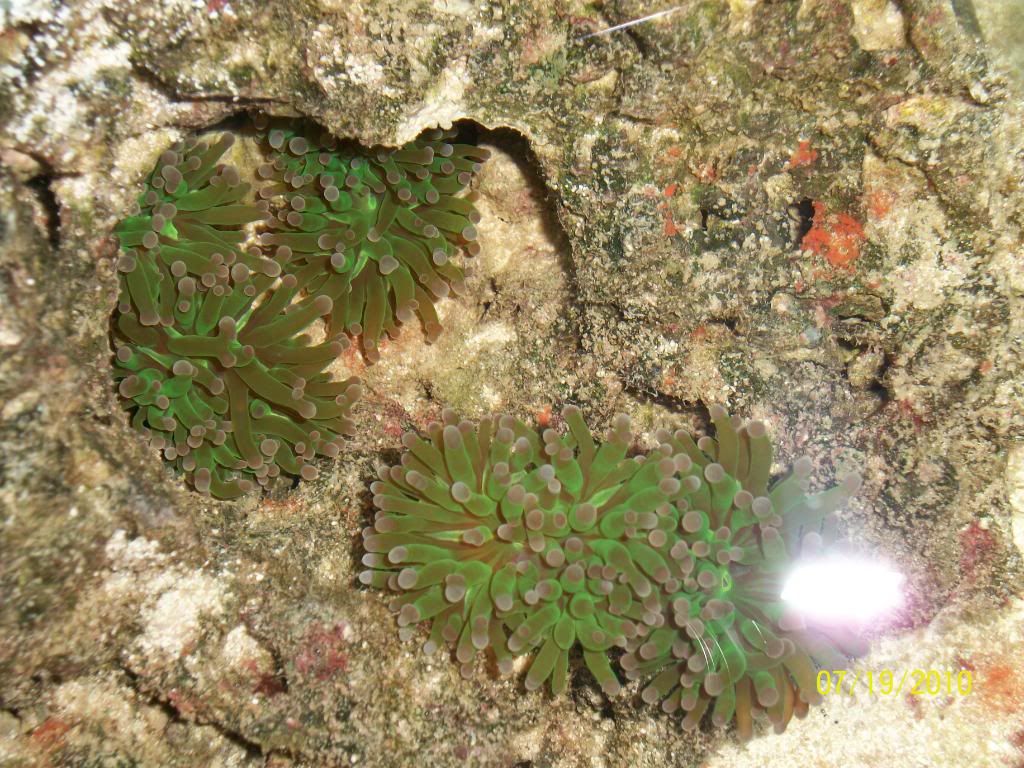 Electric blue porclean crab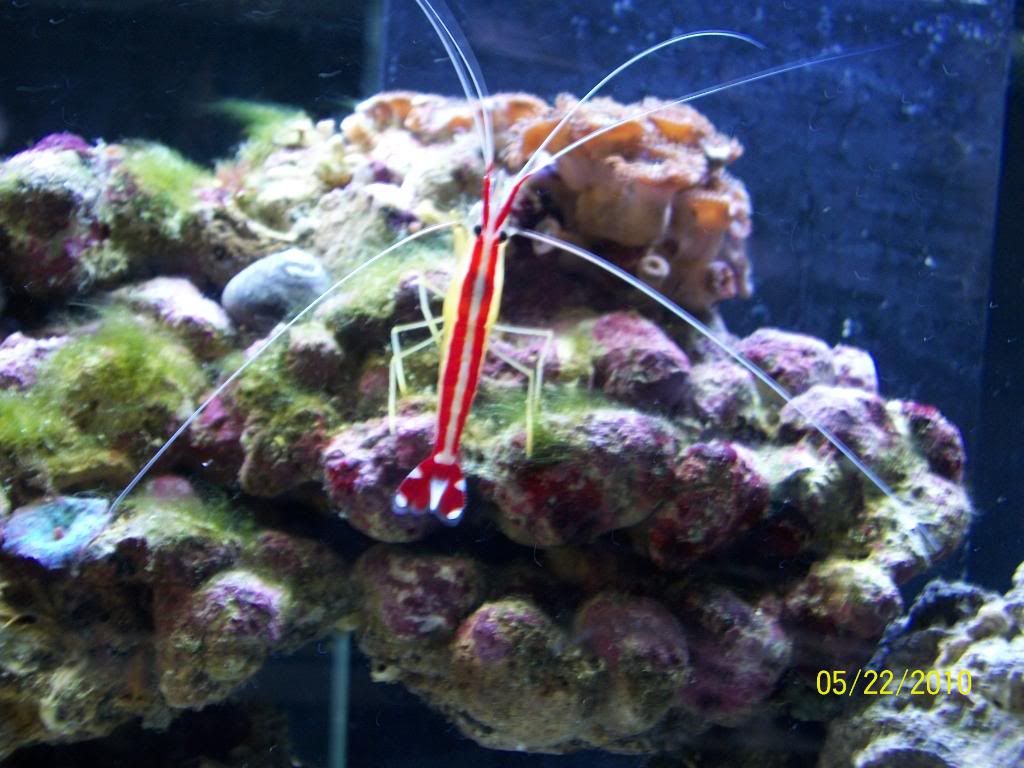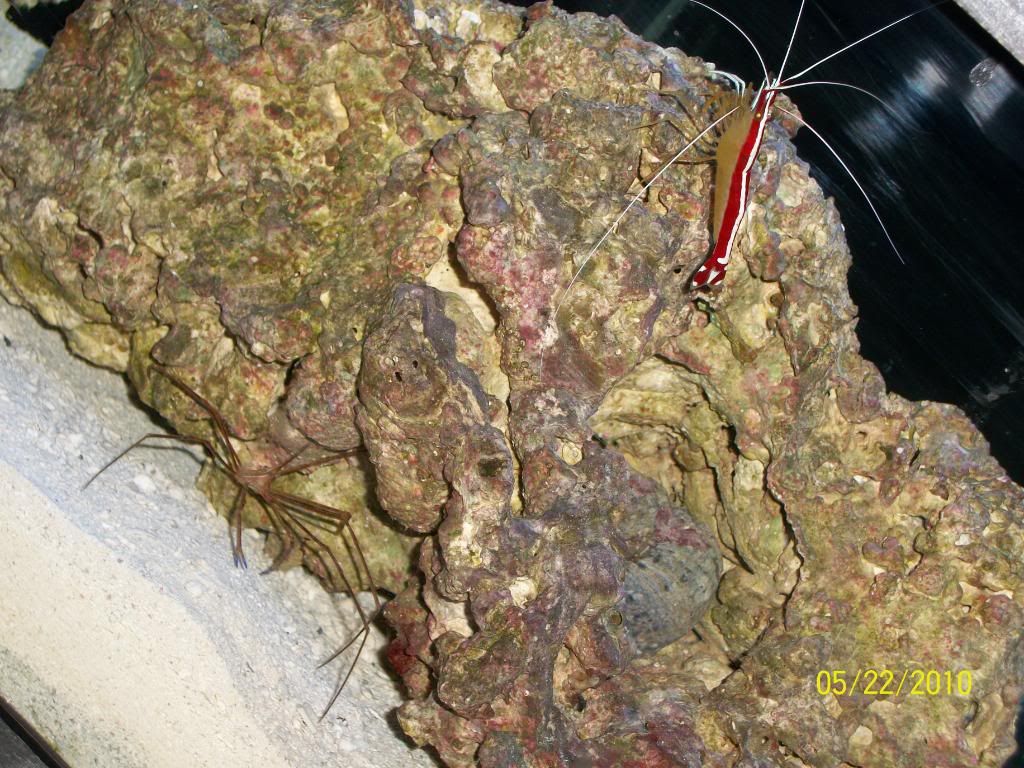 finally the lobster came out lol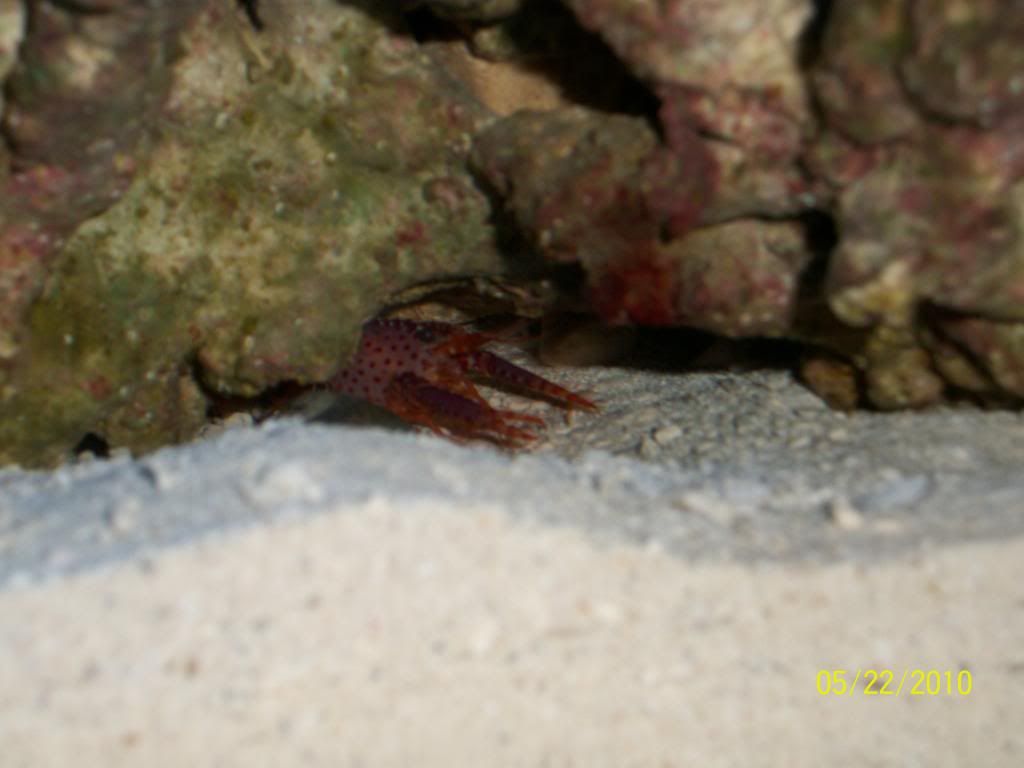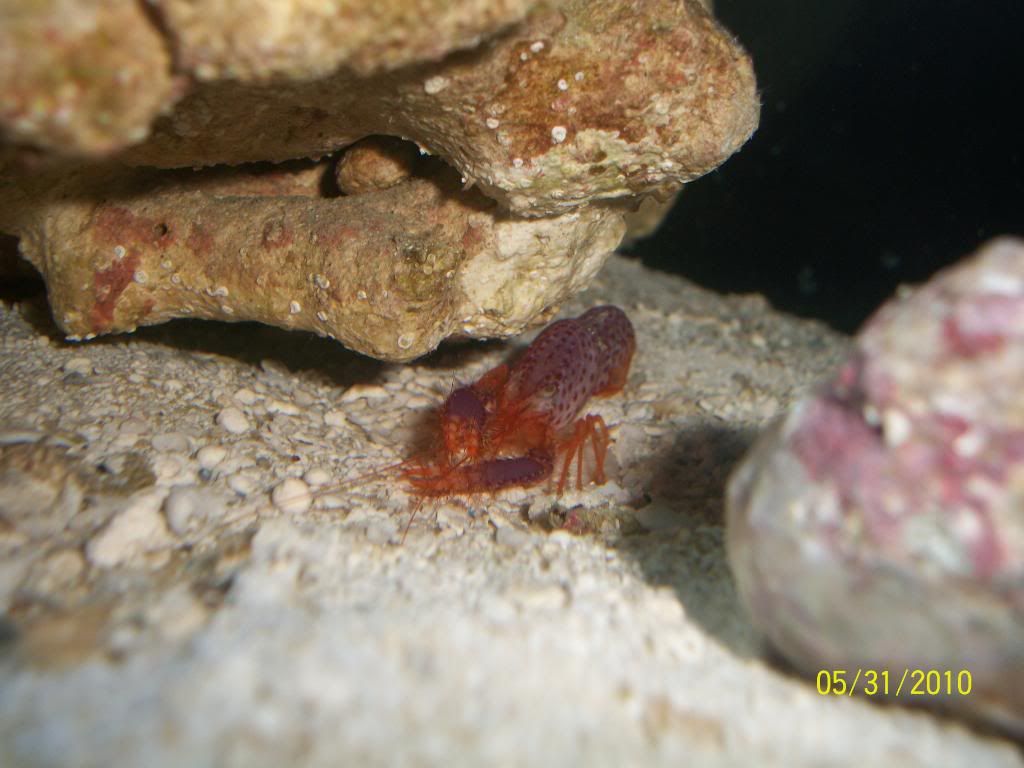 someones gettin bigger (shell/shedded)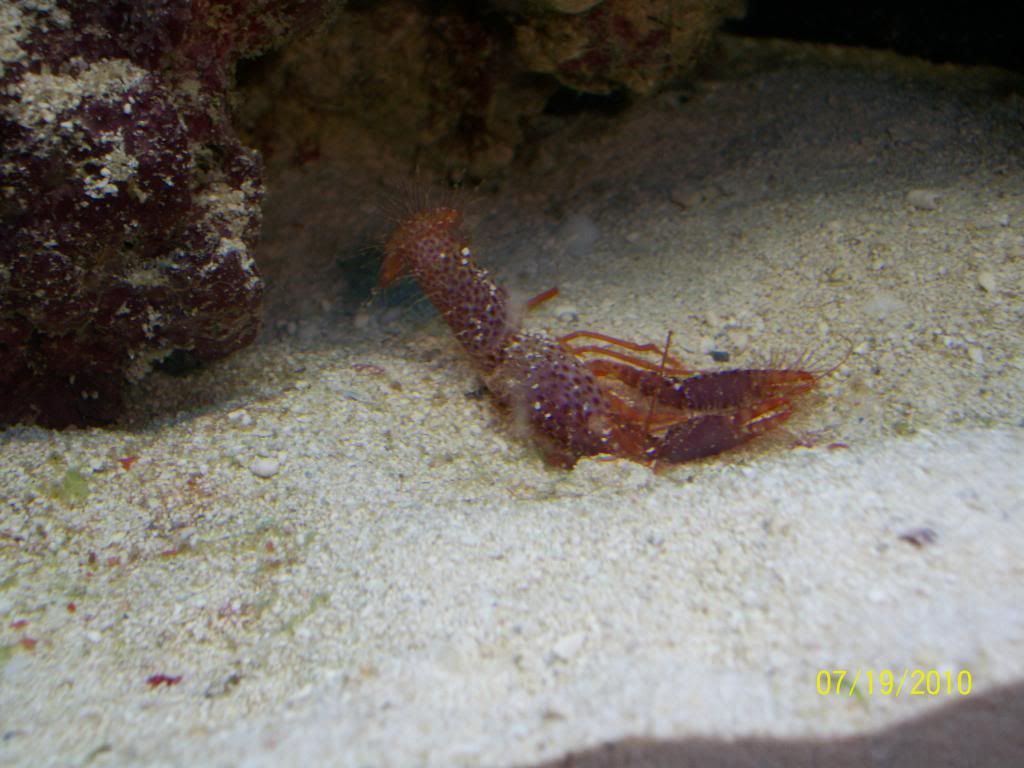 Posting Rules

You may not post new threads

You may not post replies

You may not post attachments

You may not edit your posts

---

HTML code is Off

---