Here's an update on the lights. I just finished setting it up, as my original plans didn't work out the way I wanted them to.
Here's are some images. It was a very simple setup, took me about half an hour:
Bought some magnets . . .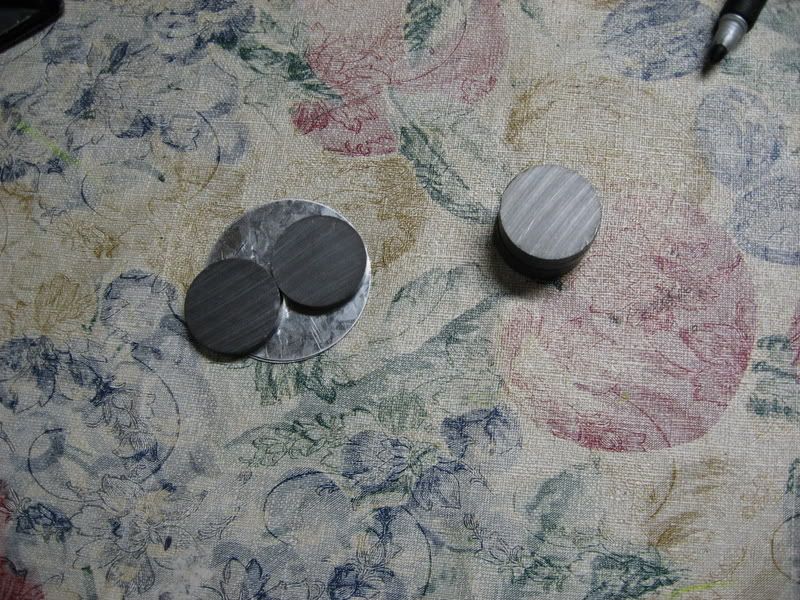 Hot glued one to the Biocube's back panel.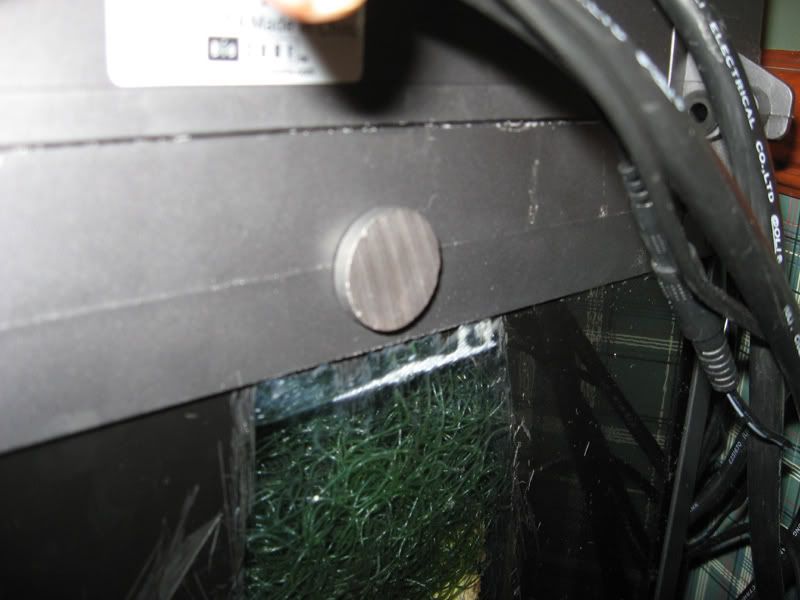 Hot Glued the other ones to the lighting fixture (the others were for a different idea, didn't work out too well though, the attachment was too large). The whole idea behind using magnets was for easy removal when I need to do maintenance or what have you. Either way it detaches with a slight tug.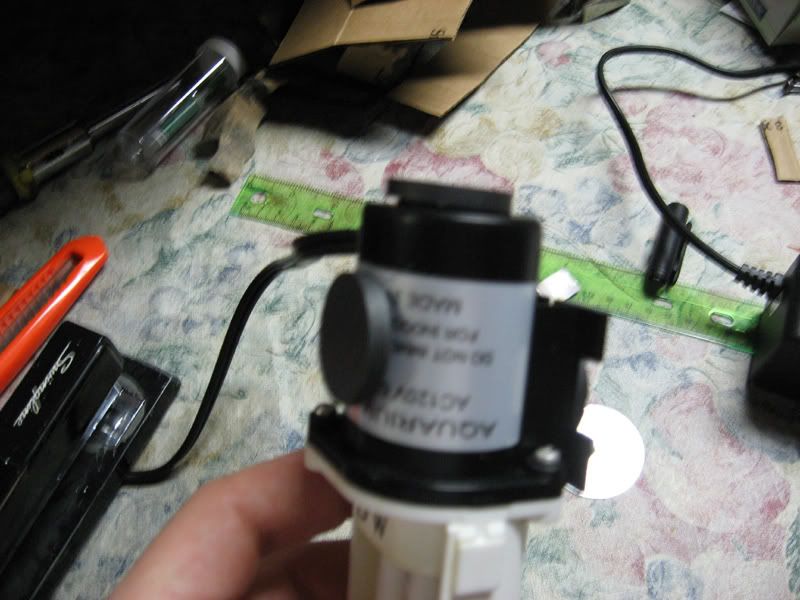 It looks like this with nothing on.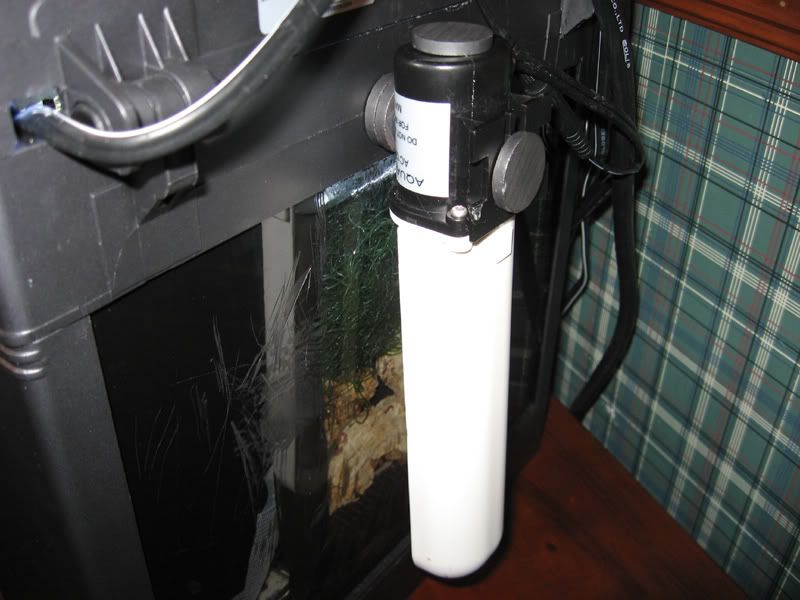 The lighting fixture is 13W, which I harvested from an old hood.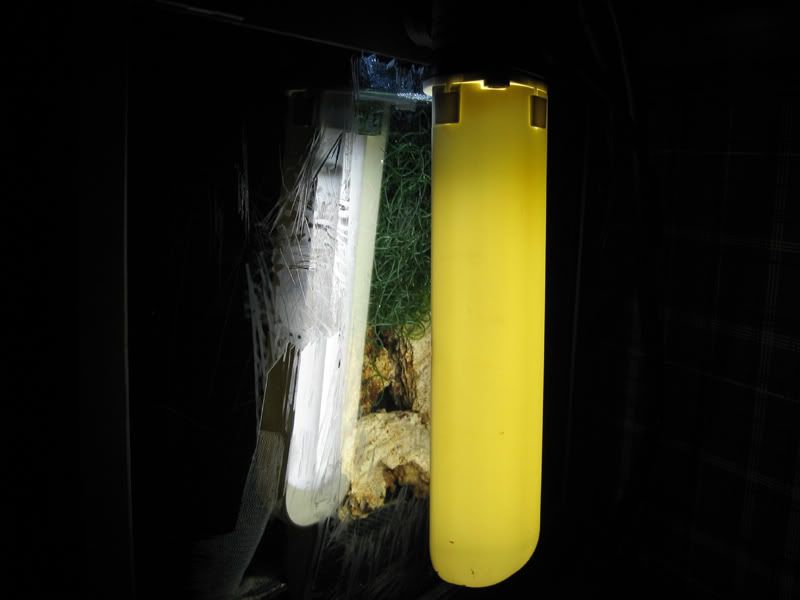 The amount of light it receives.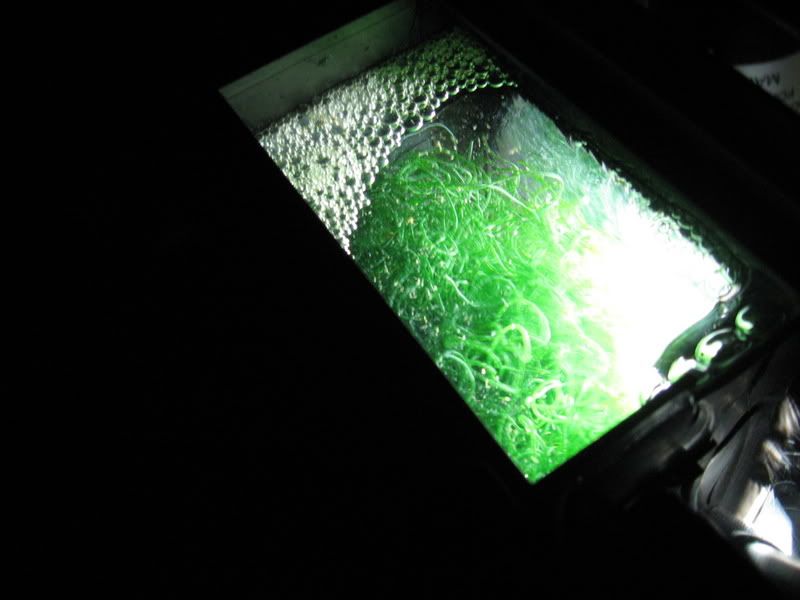 And, the entire setup from the front-side. The photoperiods are synchronized so the light bleed isn't a problem.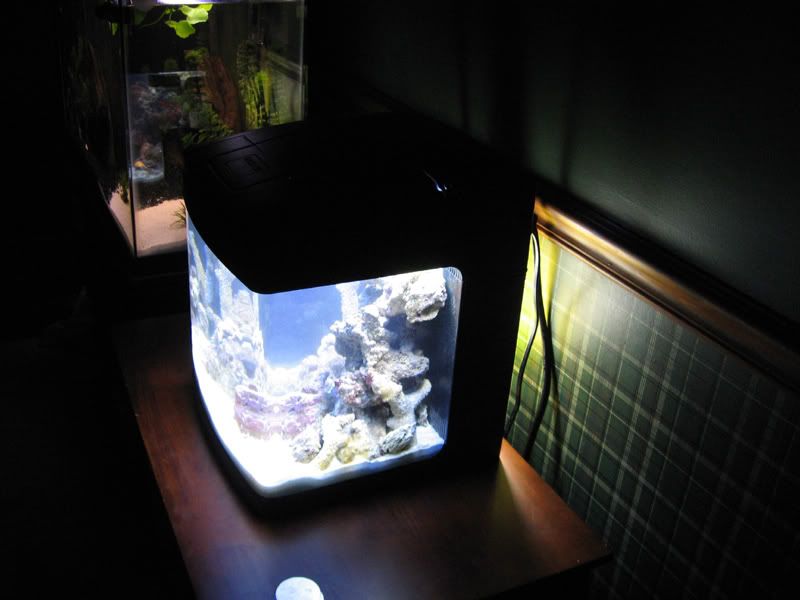 On top of this, I also did a large water change. A big day for may tank indeed. I'll check the nitrate levels soon.[/list]
your light fixture is a little bit strange, but if it works what the hey! glad you did a water change, do not forget to read your parameters, the principal ones, like calcium, ph and kh-alkalinity please. they are very neccesary and water changes alone will not keep them in peek order, i really want yoaur tank to thrive and not just to survive, youre doing a great job, but patience is a must. keep me informed, and thanks for sharing the pictures, it gives me a better idea of what is happening. SALUDOS DESDE MEXICO.
Divergent thinking at its finest. ;)

Well jesus, I did a 50% water change yesterday and the Nitrate levels are around 10 - 12 ppm. I think I'll wait a little bit longer, do another water change, then when the nitrate levels are less than 5ppm, look at my CUC.

There is a minor outbreak of bubble algae, I've decided on looking into a Green Emerald Crab for control - I read they are fantastic Valonia consumers and are nano reef safe. I'll keep you guys updated.
IT IS BETTER OT SYPHON OUT THE BUBBLE ALGAE BEFORE IT MULTIPLIES. I HAD A SIMILAR CASE OF BUBBLE ALGA AND GOT RID OF IT BY SYPHONING IT OUT . BE CAREFUL NOT TO TEAR THE BUBBLES, THEY ARE FULL OF SPORES, AND THOSE SPORES WILL LEAD TO MORE ALGAE.
I tried to syphon them out, they stick pretty well.

I'm aware of their methods of reproduction, I've been careful to not pop any holes. They're just really tightly attached, all the syphon does is stretch them, but doesn't detach them from the rock.
You may attempt to "cook" your rock. It's a period of a few weeks deprived of lights. Most folks will take a new trash can, fill it up about halfway with fresh mixed salt water, place your rock in it making sure it's covered with water, and then leave it covered with the lid for about 3-6 weeks. This has a tendency to kill all algaes (yes sometimes even coraline), however even a small amount of coraline that is still alive will quickly begin taking over once in the main tank again.
Thanks for the suggestion, but I'd prefer not taking my rocks out of my tank, plus my mom would kill me if she came into my room and found another bucket, with more stuff in it, etc.. I'd be willing to leave the lights off in the main tank for as long as it takes. I was wondering whether this could destroy algae (seeing as they need light to thrive), but wasn't sure.
I have a small update. Picked up a Koralia Nano to help the flow in my tank. The stock pump just move the water around enough, so I bought this badboy which has over double my stock pump's flow rating at 256 gph. At first it seemed like a lot but after aiming it at the rear of my rock formation, the flow broke drastically, the sandstorms disappeared and now my featherdusters are really flapping in the wind. Looks brilliant, kind of like what my LFSs tanks look like. Is strong flow good for all corals? That is, are there any corals that do not benefit from strong flow, or prefer low flow?
Also picked up two Cerith snails,
just
to see how well they do. If they're doing well over the next week, I'll purchase the rest of my CUC. Here are some pics of my endeavors for the night.
Bought a Koralia Nano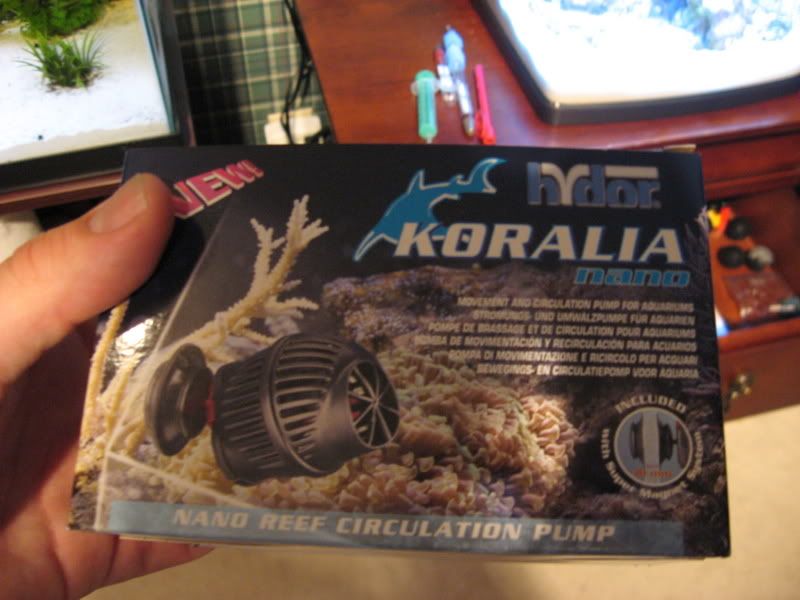 The installed Koralia, and my tank.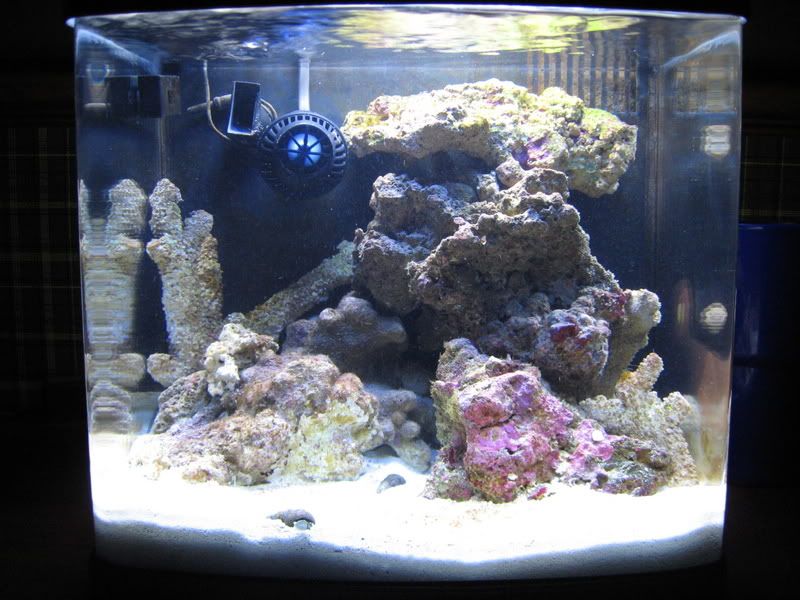 Acclimating the snails using the drip method (1 hour)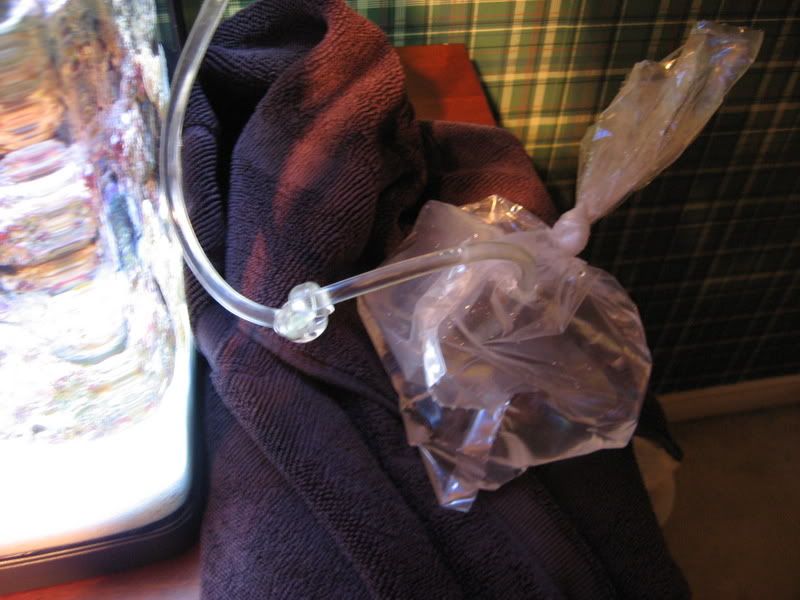 The 2 Ceriths just cruising around!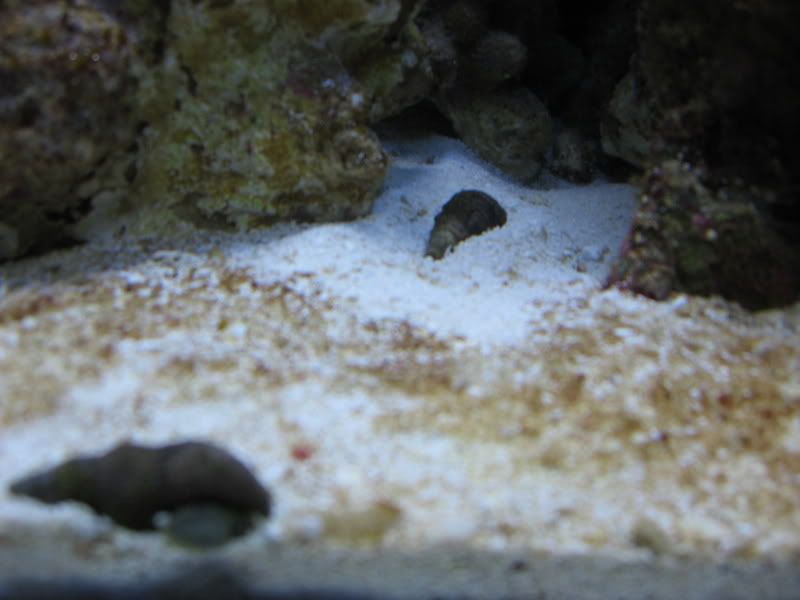 That's why you see me recommending stream pumps all the time. Your tank is certainly shaping up.
sometimes alga get used to no lights at all, if you syphon your bubble alga and you tear it as long as you are syphoning, most spores will go thru the hose, they do not reproduce very quicly, so you will have enough time to take it out , do not forget to clean your filter daily with fresh water, ok , i know there are beneficial bacteria in it but you might also have some buble spores, do not worry about your nitrifying bacterial, they are on the rocks and sand too, so you wonst disrupt the nitrogen cycle by cleaning your filter up. Try to be more persuasive in taking all the bubble alga out before it takes your whole tank. By no means use medication or alga killer in a reef tank. You are doing just great but you still have to learn well how to manage your tank. Make sure your pump is not too strong for the new corals to come, you will see that later when the corals are ins the tank. The snails are great, i myself prefer turbo snails. I am sure you will defeat your alga problem, by the way , are you using kalkwasser? this solsution tends to precipitate phosphates and when you syphon your sand they will go down the drain.
Thanks for the info Jesus, but it would appear I may have been wrong all along! There seems to be a bit of a misconception in my tank. I thought I had a problem with bubble algae, it has been driving me crazy. But today at the LFS, they really have a problem with bubble algae and it looks absolutely nothing like what is in my tank! Their bubbles are really green, large, and quite sturdy-looking. The growths in my tanks are stretched out, light green, and flap violently in the current. Hmm, suddenly I'm more concerned not knowing wtf it is.
I've checked my parameters again today, and the nitrates have lowered to around 5 - 10 ppm. I'd say in another week or two, they'll be at 0. I've stocked a couple of more members of my CUC. Added 2 Astrea snails and 4 Blue Legged Hermits. They're tiny little guys, so I paid for two, and the nice guy at the LFS hooked me 4 (yay!). I'd post pics but the hermits are way too small, the camera doesn't focus them well enough. My Astreas are in a spot that's far too bright to pick them up properly, so I'll leave the pics for next time.
I think I'll pick up two more Ceriths, and that will be my CUC. So far, this is what my CUC consists of: 2 Astrea Snails, 2 Ceriths (soon to be 4), and 4 Blue Legged Hermits. I think 10 members is good enough, yes?
Posting Rules

You may not post new threads

You may not post replies

You may not post attachments

You may not edit your posts

---

HTML code is Off

---