Will my month old Platy fry eat my day old Platy fry?
---
I have 3 platy fry in a 5 gallon and they will be a month old tomorrow. Yesterday my other female platy gave birth to around 10-15 platy fry.

Right now I have the day old fry hanging in the fry tank in a net breeder with grass and a live moss ball. I let 2 of the day old fry out to see what would happen. And so far they are fine.

Would it be better to go ahead and let the rest out or wait a week to be safer? when the lights go out tonight will the 2 i let out be in more danger then they are right now?

One is hiding in the grass i have at the bottom and one is hanging out at the top near some hideout grass i have floating on the top of the water.
The rule of thumb is that if the bigger fish can fit the smaller fish into it's mouth. . .then it will. What size food can you feed the older fry?
I tried feeding the month old fry micro pellets and they had to nibble at those.
---
Last edited by simplykayla76; 07-23-2012 at

10:28 PM

.
Sounds like they're still pretty tiny, then! Without a picture, you'll have to use your best judgement. If it might be a problem, hold off - if you have lots of floating plants in there, you'll probably be okay! You said the ones that were already out are fine . . . I'd watch those for a few days to be sure :) Awwww, tiny fishies are so cute!
The month old are between 3/8 and 1/2 inch long ~ there are 3 of those. And I have 2 day old fry pretty tiny.. i can't get an exact count some where between 10-15.




Do think i should wait 1 week? Or a few days?
---
Last edited by simplykayla76; 07-23-2012 at

10:38 PM

. Reason: Added Question.
This is just me, but I wouldn't worry. They'll be less likely to become victims with each passing day. The cover is the main thing and, of course, you're going to run out of room. With live bearers, you have to have a plan for the fry. I speak from experience (current) and I'm still concocting a plan. I certainly understand the charm of platy fry...they're perfect little replicas of the parents.
---
Fishmonger
| | |
| --- | --- |
| The Following User Says Thank You to fish monger For This Useful Post: | |
Well I decided to release them ..
So far so good.
The darker orange ones are the month old fry..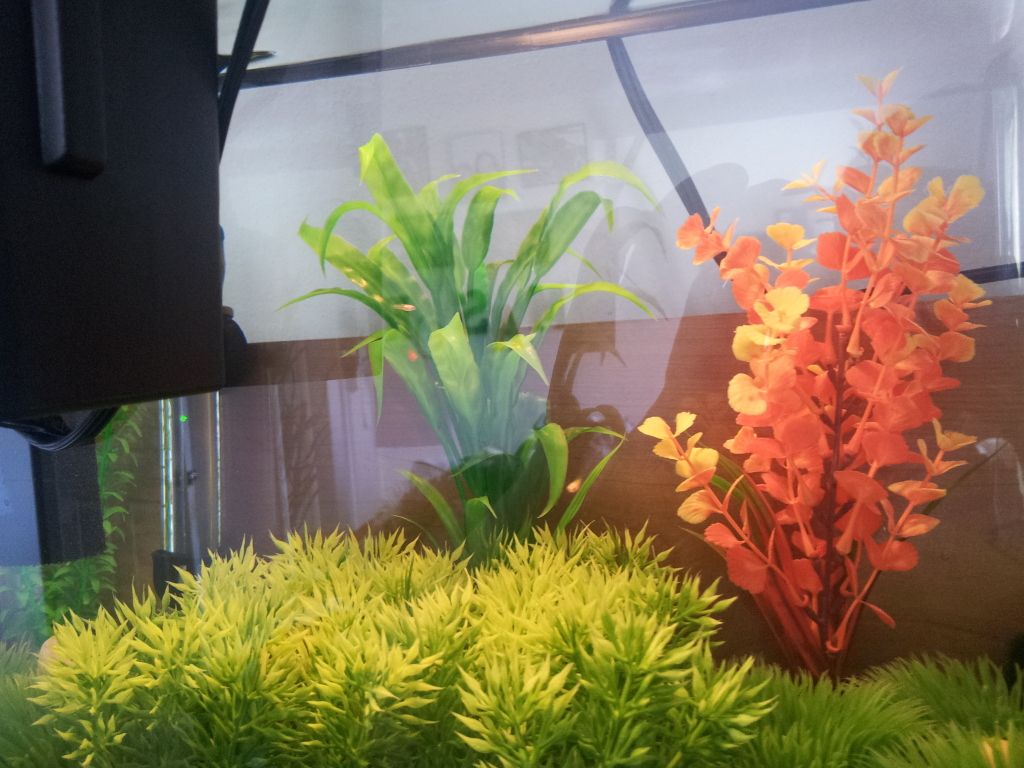 Your have a lot of cover for them to hide...that's great. They should do just fine.
---
Fishmonger
Thanks Guys ! I am head over heels already and trying to figure out how i can keep most if not all of them
Posting Rules

You may not post new threads

You may not post replies

You may not post attachments

You may not edit your posts

---

HTML code is Off

---