my guppies :)
---
just wanted to post a pic of my guppies
Chester is the Yellow Leopard
Coors is the one in the top, with the silver body and red spots in his body
Tony is the orange with the white tiger stripe belly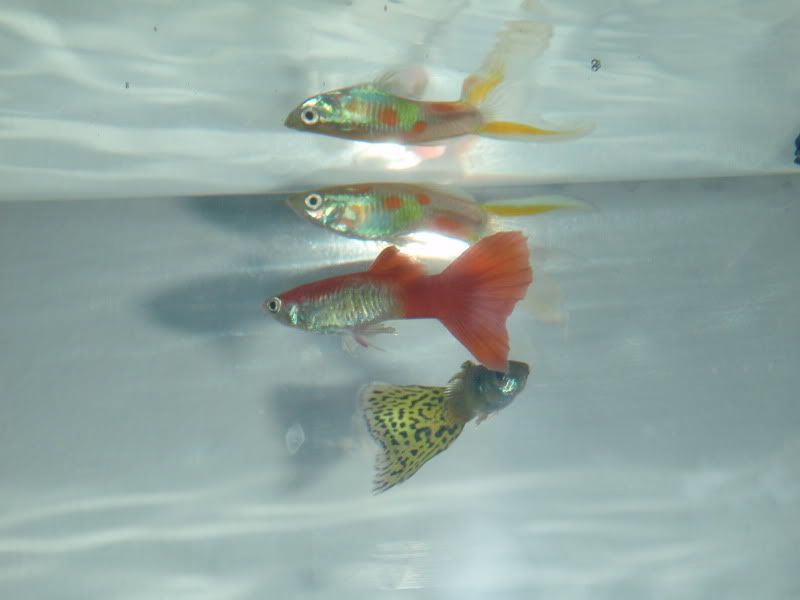 OMG I love Coors. I've never seen one that unique.
---
Animal testing is a terrible idea; they get all nervous and give the wrong answers.
lol yeah Coors is definetely cool looking he was the only double sword tail they had at petsmart, actually all 3 of these came form the generic "fancy" guppy tank, they had some strains like tuxedos and but i opted for the "cheap" $3, chester was the one that caught my eye at first then i picked tony, coors was hiding in the back as i was about to pick a really dark blue one that almost looked purple he swam out and i asked for him. in the picture the tail looks yellow but when you look at him he its looks like a skye blue, reason why i named him Coors, he has the colors of a coors light can lol
heres a nother picture of Coors, and chester snuck in right i was taking it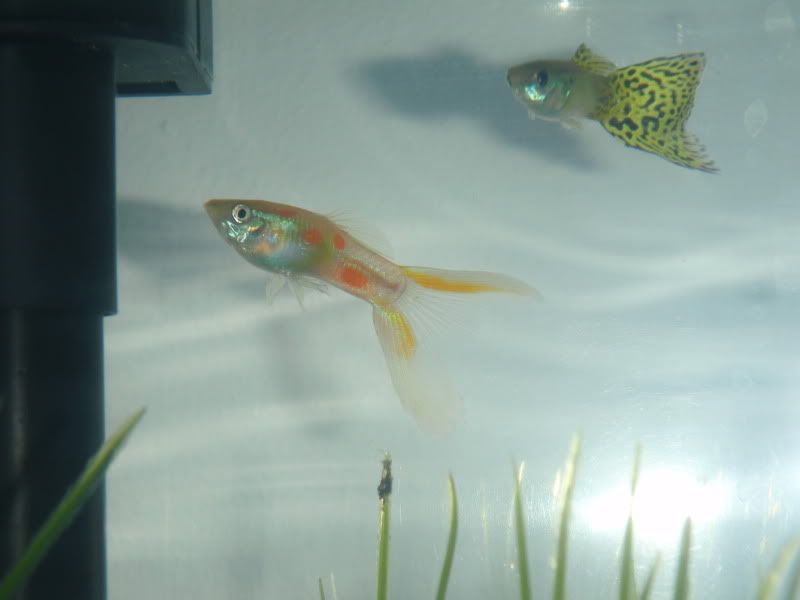 The body coloration on Coors looks like he has some Endler's livebearer in him. Cool fish!
---
4 8 15 16 23 42
at first i thought he was an endler :):):)...nice males :)
---
190L Tropical Aquarium
a wise fish keeper said to me "your not a fish keeper , your a water keeper the fish just live in it"
5 Pristella Tetra
2 Bristlenose Plecs
5 Angels
Posting Rules

You may not post new threads

You may not post replies

You may not post attachments

You may not edit your posts

---

HTML code is Off

---