frys from one of my platy females
---
about 3 days ago one of my female platys had 5 frys. i actualy saw it happen and was able to rescue but she only had 5 i see people reports of like 40 50 ? any rate its a good thing was not that amount would be way to many....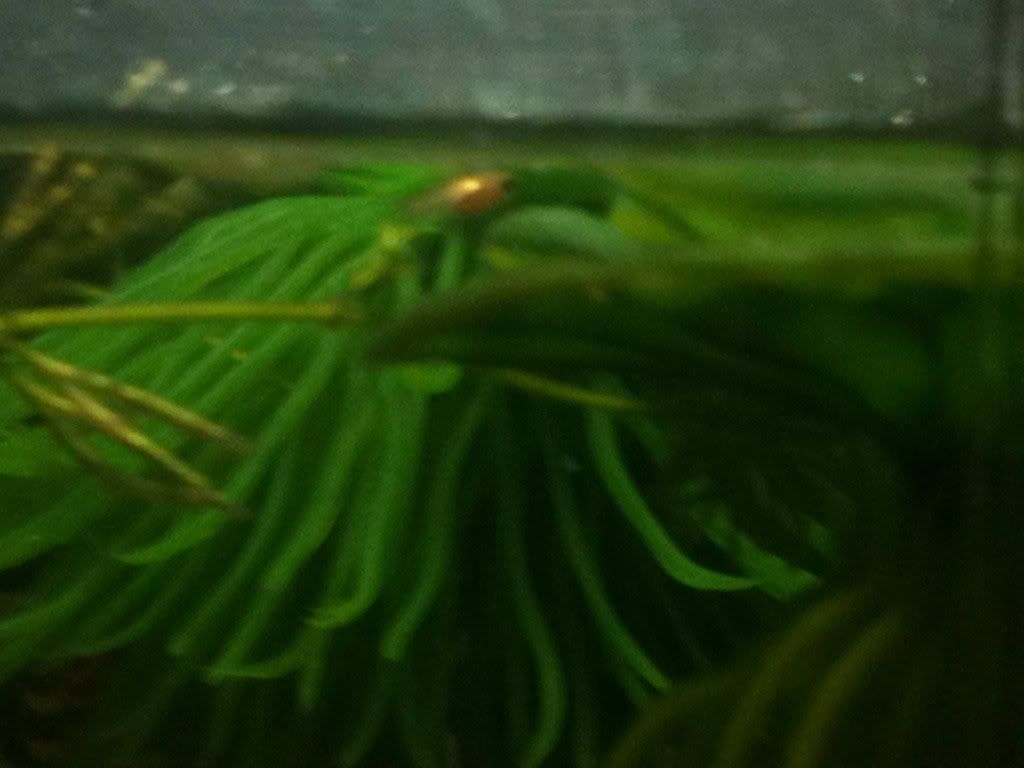 useing first bites by hikari they seem to like it a lot. feeding a very very small amount only 5 of them. i started a scheduale of once in the morning then like around 3 ish then before bed on feeding them so 3 times a day. you guys think thats enough?
I think that's fine for now. You could try some frozen daphnia and finely crushed flake in another week or so.

Good luck and congrats :)
---
Animal testing is a terrible idea; they get all nervous and give the wrong answers.
Tiny amount three times daily for fry is good.
Try and mix some flake food that contains spirulina ,or algae.
These fish are omnivore's that will eat a little bit of everything but they really do well with the addition of afore mentioned spirulina,algae.
Photo appear's to show another fish ready to drop fry.
---
The most important medication in your fish medicine cabinet is.. Clean water.
Mine had three that I have found. They have taken to hiding in the gravel and the roots of my ferns. I have no idea which of the girls dropped.
I notice that female looked big . I thought she might be .
Thanks for the advice guys.
Posting Rules

You may not post new threads

You may not post replies

You may not post attachments

You may not edit your posts

---

HTML code is Off

---