New here :)
---
Just like to say hi im Guy recently joined after buying an overstocked 65.5g tank kinda jumped in at the deepend currently rehoming some of the fish dads always kept fish but since moving into my flat and not being aloud to take my dog :'( decided to take up fish keeping as well had a 64L betta tank up and running approx 8 months
Cycling a 35g tank with 6 serapae tetra
54L quarantine tank 1 black phantom tetra
And now a 65.5g tank I bought 2 weeks ago massively over stocked
2 young oscars (approx 5 inch)
1x featherfin cat fish (did have 2)
2x bristlenose plec breading pair (did have 2 common 7inch 10inch already re homed)
3x angel fish 2 inch tall approx
1x malawi cichilid home arranged
6x Odessa barbs
Filtration hydra prime 30/ fluval 305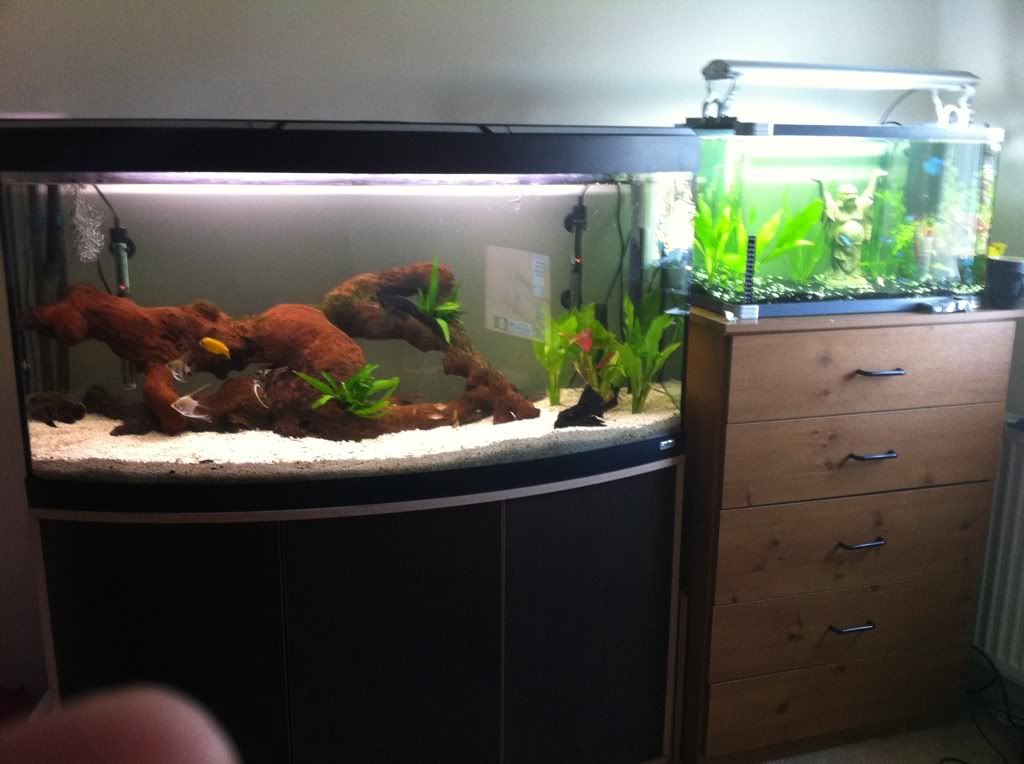 Hello Guy and welcome to the forum
Beautiful tanks you got there and it sounds to me like you're already realizing the mistakes you made before things get out of control. So thumbs up to you.
Looking forward to your progress. Good luck.
---
Animal testing is a terrible idea; they get all nervous and give the wrong answers.
Ha ha thought it was a special welcome like a special handshake, *jokes* ;)
love the tanks. glad to see that your re-homing what you know will not work. kudos to you
---
never stop learning, as new things are discovered everyday.
hello and welcome.
your tank looks a little like mine, what make is it ?
---
when you set up a new tank,hide an extra
sponge or two behind some decor,that way you have
something seeded for you next filter.
Posting Rules

You may not post new threads

You may not post replies

You may not post attachments

You may not edit your posts

---

HTML code is Off

---