I prefer to be behind the lens so pics of me are few and far between, but I like this one.
A much more recent photo, I am on the right.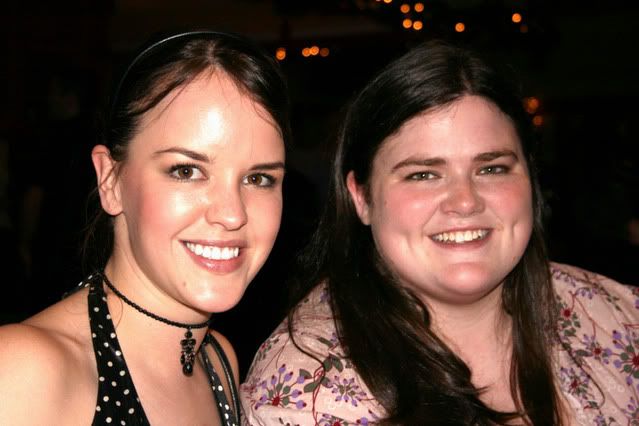 My little sister took this a couple days ago. I am kneeling on the edge of my 92 gallon tank trying to rescue two baby danios that decided to find a way into the corner overflow system. My sister thought it was hilarious and kept telling me to lean further....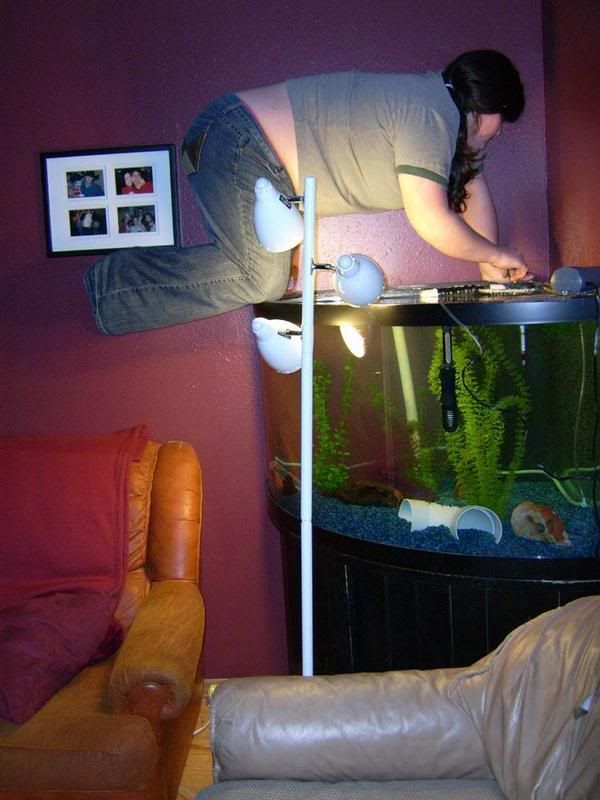 The last photo is scaring me, MP!
---
Sent from my desktop or phone or whatever else I am holding on to

I'm ready for the pressure.
The drama and the pleasure!

If there is one thing I want to see here, it's HUMOR.

I believe I can fly!
I believe I can touch the sky!
I think about it every night and day!
I stand in awe of my body.

hello i a new member here...
im from Indonesia
you can call me rei
nice to see you all :)
---
im a newbie and my english is no good
im sorry if im wrong or have a bad setence :P
Nice to see you Monsterpony and thewhityfang
MP - did you manage to rescue the danios?
---
ʎɐqǝ uo pɹɐoqʎǝʞ ɐ ʎnq ı ǝɯıʇ ʇsɐן ǝɥʇ sı sıɥʇ
Quote:
Originally Posted by Monsterpony
I prefer to be behind the lens so pics of me are few and far between,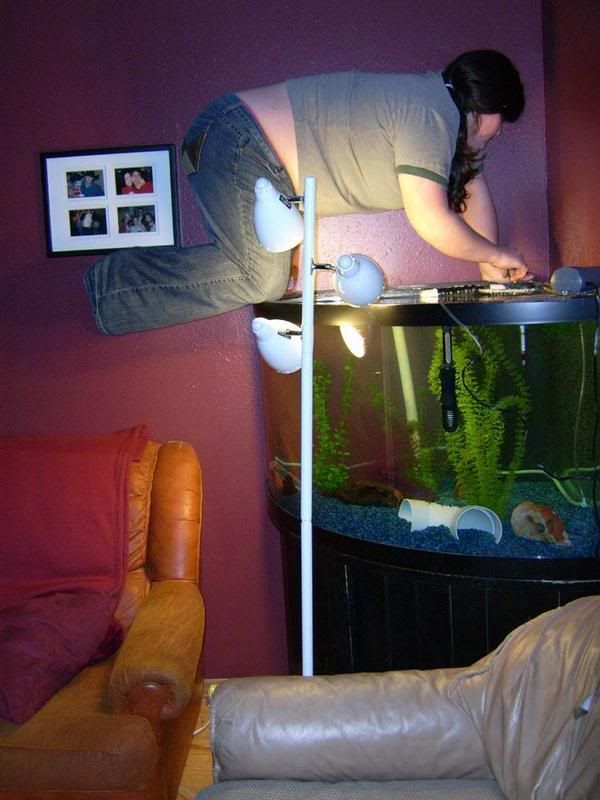 i see you like to live dangerously then
i showed a picture of me on another thread,just a little younger
than i am now.
well i hate the camera so i couldnt find too many recent pics that were half way decent. the only ones i could find were of me on a horse so thats the best i can do for now.
well king, you can take me off your list! hahahahaha!
ok this one is just me without a horse. it looks really bad though. (i look horrible with my hair back)lol
okay so king and lupin, its your turn!!!!!!!
You wont c me until i look more like this.
Quote:
Originally Posted by bf2king
btw i said not until Lupin and willow posted... sry but ive never put a pic of me on the net and well i prefer the secresy of no pic. try and talk me into it all ya want itll be fun comeing up with more reason and/or false pics
---
http://img374.imageshack.us/img374/2559/bf2kingnq9.png
Signature Created By Codey
Oddities Aren't Wrong, Their Addicting
Similar Threads
Thread
Thread Starter
Forum
Replies
Last Post
Anabantids Photos

Lupin

Anabantids

67

09-07-2012

10:32 PM

new photos

Byron

Freshwater Journals

5

05-07-2009

08:03 AM
Posting Rules

You may not post new threads

You may not post replies

You may not post attachments

You may not edit your posts

---

HTML code is Off

---