Hey peopleeee =3
---
Hey guys I just joined. To be honest I mostly joined to get help with my fish and learn advice and tips to help me with my fish keeping... used to ask yahoo answers whenever I had a fish question... :) But I do hope to meet some friends and nice people too! :) Found this forum on google. I have 3 fish tanks:

A 24 gallon saltwater tank... my dad mostly takes care of it though... :s Like even thought I bought it it's mostly his tank now I guess. Dx Because I was lazy for a while...

A 44 gallon freshwater tank. It's in the office downstairs. Right now I only have 4 angelfish, 1 platy, 1 ballon molly, 1 blue gourami, and 3 plecostomus in it. One of the angelfish is the dad (he mated with 2 females... the first one he had babies with died, and I never got any of her babies to grow and survive, then he mated with the second female a couple of times.) Anyways the second female and him had babies and I raised 3 of them to adult. :) The female died somehow I'm not quite sure. But I had the male for probably like 5 years now and he's pretty big, and the 3 babies probably a year now and they are all huge too! This was my first fish tank.

And I have a 29 gallon tank in my room. I have 6 ballon mollies, 2 male guppies, 3 platies, 3 ghost shrimp, and a ton of baby ballon mollies and platies! Two of them gave birth around the same time the other night and I caught a bunch the next morning and put them in a breeder net. And I'm battling ich in this tank. It won't go away! It's pissing me off. The tank is getting dirty with out the filter in and the temperature raised... I might lower the temperature back to normal slowly and stop treating it with medicine and hope most of the fish are healthy enough to fight off the ich themselves. :/

And I'm thinking of trying to convince my parents to buy me (well, I'm broke... so lend me money or buy me...) a 20 gallon fish tank to grow out the fry in. I think they'd grow much happier and healthier than they would in a little net. Plus the net is quite ugly in my tank which I want to be pretty for my room.

Any tips for a 20 gallon fry grow-out tank? I'm guessing it will be kind of pricey. Maybe 100$ if I go to walmart and buy one that comes with a heater, filter and stuff. So I don't know if I can get it anytime soon.... :( Any tips on how to get one cheap? Also, would I have to cycle the fry tank first even if I use the same water and stuff? How do you transfer the fry to a different tank? Wouldn't they be sensitive to the differences in water? :S

By the way I'm 17 years old and I'm a guy. (: Sorry for already getting into questions and stuff on my fish thread. ^^ Anyways hi people. :)
Hi Austin, welcome to the forum! You should be able to find a 20gl used on Craigslist for WAY less than a hundred bucks. I'd check there first.

PS. Do you have any pics of your tanks that you could post? We love seeiing pics!
---
If you don't stand up for something you'll fall for anything...
Welcome to the forum!
Agreed with Kym; craigslist is pretty much my go-to place for fish tanks. You can set up a tank for very little money if you buy the more expensive stuff (tanks, filters, heaters, lighting) from craigslist. Substrate can be play sand or pea gravel from Home Depot (about $4 for a 50lb bag), slate from the landscaping store for about $0.10-0.20/lb, plant trimmings from your established tanks (you do have live plants, right
) and you're set. Sponge filters are nice for fry tanks.
---
4 8 15 16 23 42
Ok! :) I have some pictures of my 29 gallon. I took them a little bit ago. The tank glass was a little dirty cus I was cleaning it yesterday and spilled some water over and i never whiped it off so it left water spots on the glass....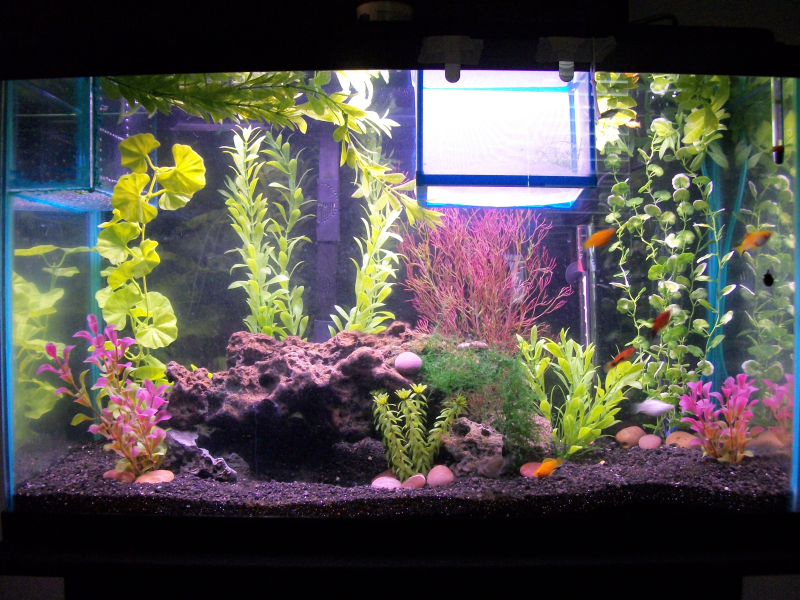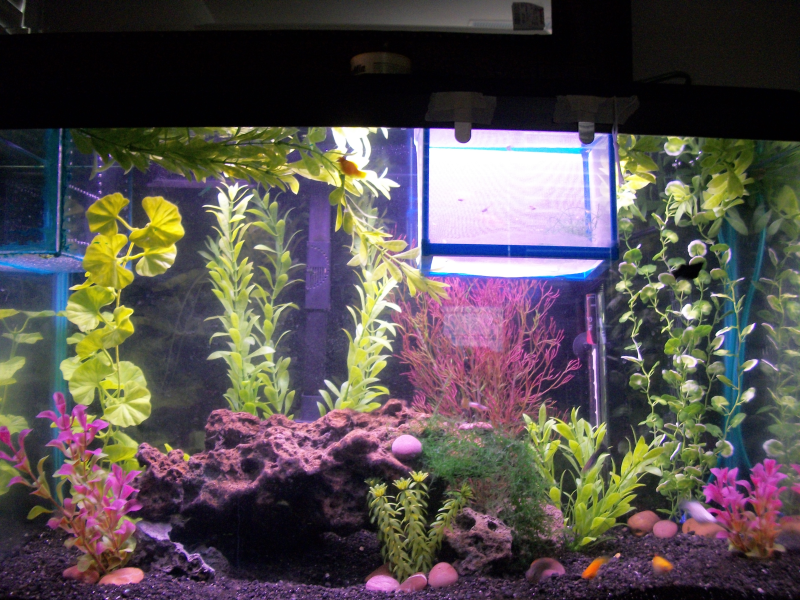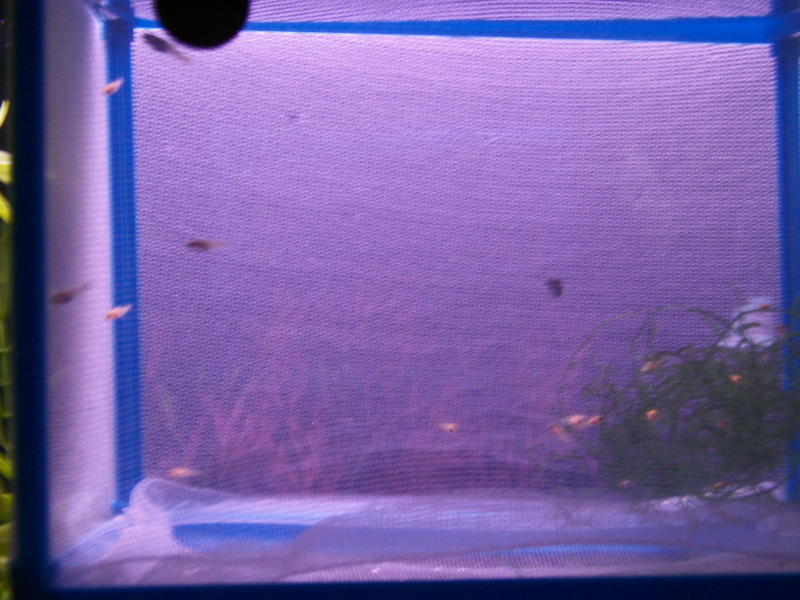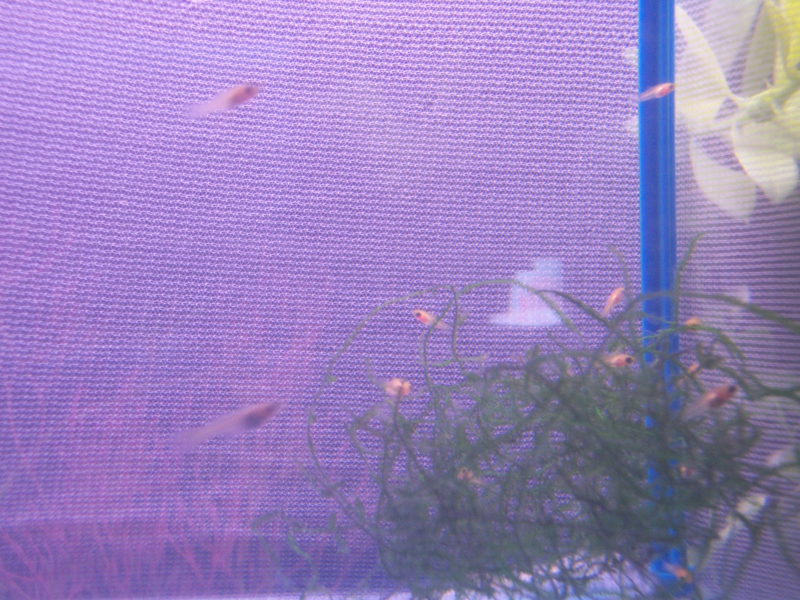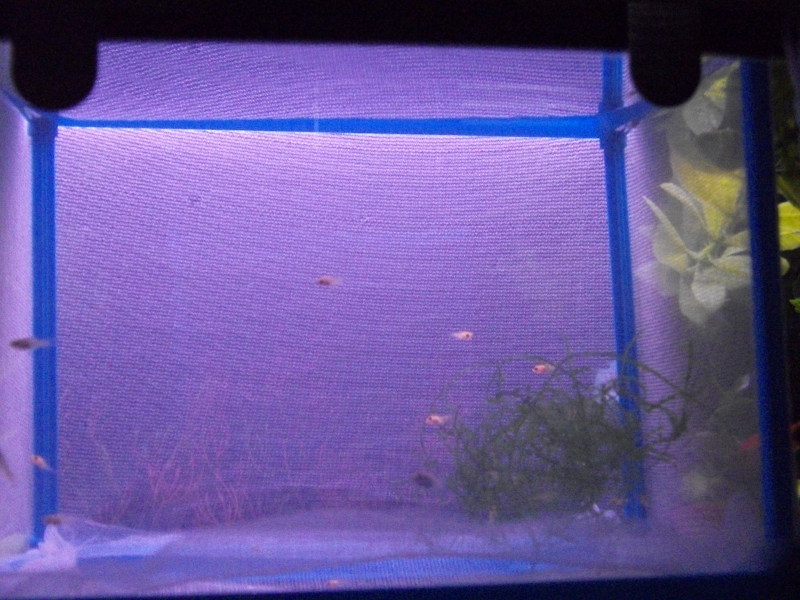 Btw thanks for all the welcomes guys! :) And thanks for the tips on how to set up a fish tank cheap. I don't really like dealing with craigslist... since I'm 17 I can't really meet with people from there to buy their tanks...
andddd @iamntbatman, I don't have real plants. I never have enough lights in any of my fish tanks... all the live plants ive gotten ive killed. Well, I do have java moss I guess still.
I'll post some of my saltwater tank later! My 44 gallon tank is rly ugly though all it has is gravel and java moss in it... I need to work on the decorations. But I don't have enough money to.
Hi Austin,

Welcome to the forum. Nice tank shots.
---
Animal testing is a terrible idea; they get all nervous and give the wrong answers.
hello and welcome.
that is a very,very pretty tank.
---
when you set up a new tank,hide an extra
sponge or two behind some decor,that way you have
something seeded for you next filter.
Nice looking tank, Austin. Got any pics of the S/W tank? I would love to see it. :)
---
If you don't stand up for something you'll fall for anything...
Posting Rules

You may not post new threads

You may not post replies

You may not post attachments

You may not edit your posts

---

HTML code is Off

---