Hey Everyone
---
Kazzy here. Well, I've kept fish in the past, but now I'm starting again and really getting into it. I'm mainly a reptile kind of girl. I used to keep and breed leopard geckos and crested geckos. I've also had various other gecko species, tegus, bearded dragons, kingsnakes, rat snakes, ball pythons, various insects, tarantulas, frogs/toads, etc. Not an animal on this earth that I would like.

Currently I had a Cuban tree frog, a Leopard gecko, a group of African Dwarf Frogs, my Freshwater tank, and my crazy cat, Lightbulb (don't ask....wait, no, go ahead and ask...haha).

Glad to have found this place and hoping to learn lots and gain some friends in the process.
Welcome Kazzy. Lightbulb?? Ok, I'm asking, why Lighbulb?? Why do I think your answer is going to make me laugh??
---
If you don't stand up for something you'll fall for anything...
Thanks!!!
Well, here's the story of Lightbulb:
My boyfriend and I decided we wanted a cat for Christmas last year but he wanted a specific breed, while I wanted just one that needed a good home. So we made a deal; if I pick the cat, he names the cat. I agreed to it, and soon found the cat I wanted. On the way to pick him up Justin, my boyfriend, decided his name would be Lightbulb, and so it was. Quite fitting though, goofy name and a goofy cat. Seriously, this cat chases his tail on a kitchen chair vertically. I'll have to show you the video. He's hilarious with his silly antics. I bought him all sorts of toys and all he wants is paper balls, any sort of trash, or a sponge (yes...a sponge was his favorite toy for a good 2 months when he first got here).
Trash, wads of paper and a sponge? Yep, the Lightbulb's on, but no one is home, lol. Sounds like the perfect name for a funny cat. Video, please.
---
If you don't stand up for something you'll fall for anything...
Aw, he doesn't hate his tail, he has discovered he has a built in toy, wherever he goes! Cute kitty.
---
If you don't stand up for something you'll fall for anything...
Guess that's right, hehe. Thanks! I'll be sure to pass the comment onto him :D
hello
---
awsome...someone else who likes the herps...i have owned a number myself...cubans huh...any pics of the little guys...oh yeah welcome aboard ...i suppose i will be seeing yah around..ADIOS...
---
...........
Thanks! Just have the one cuban tree frog. He was actually found on a plant shipped to a mall where the plant lady (Joy) works (she works there and my mall). She caught him and brought him to me. Cute little guy. Here are some pics: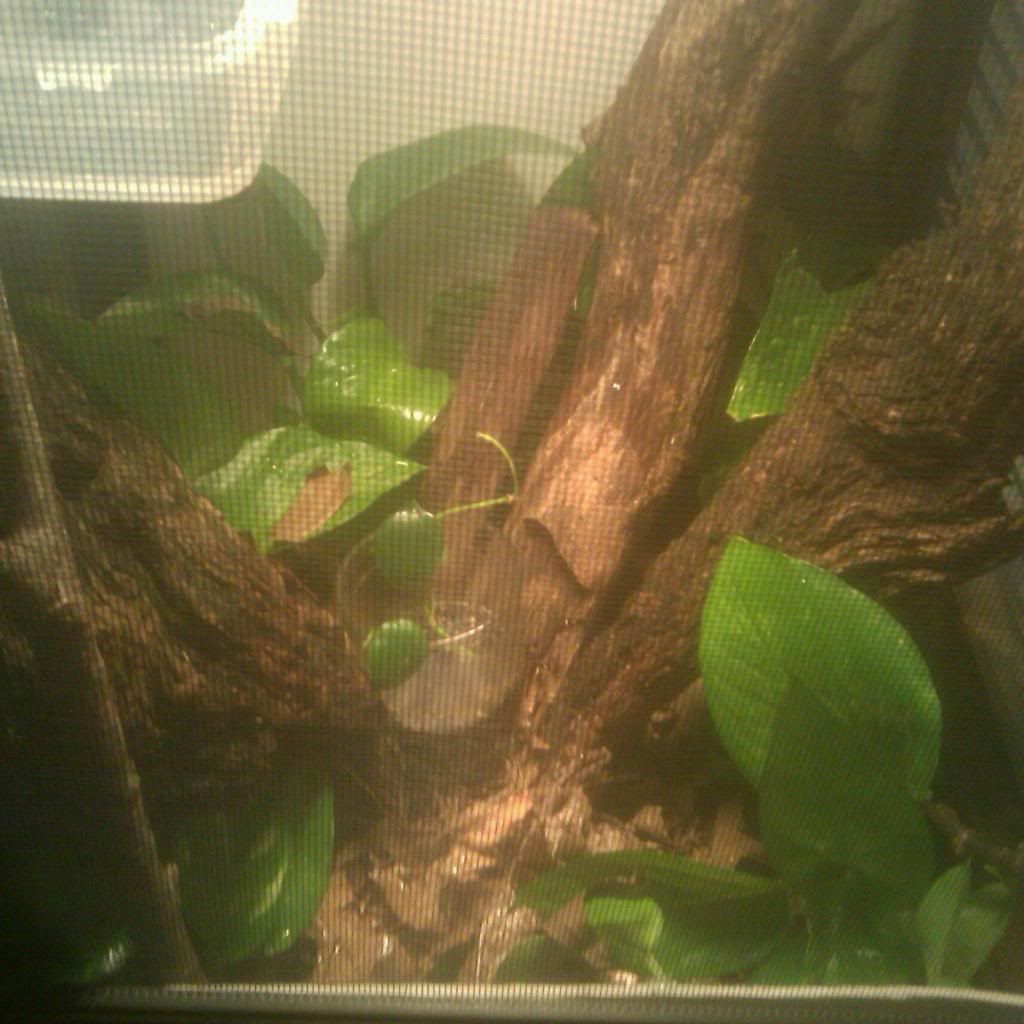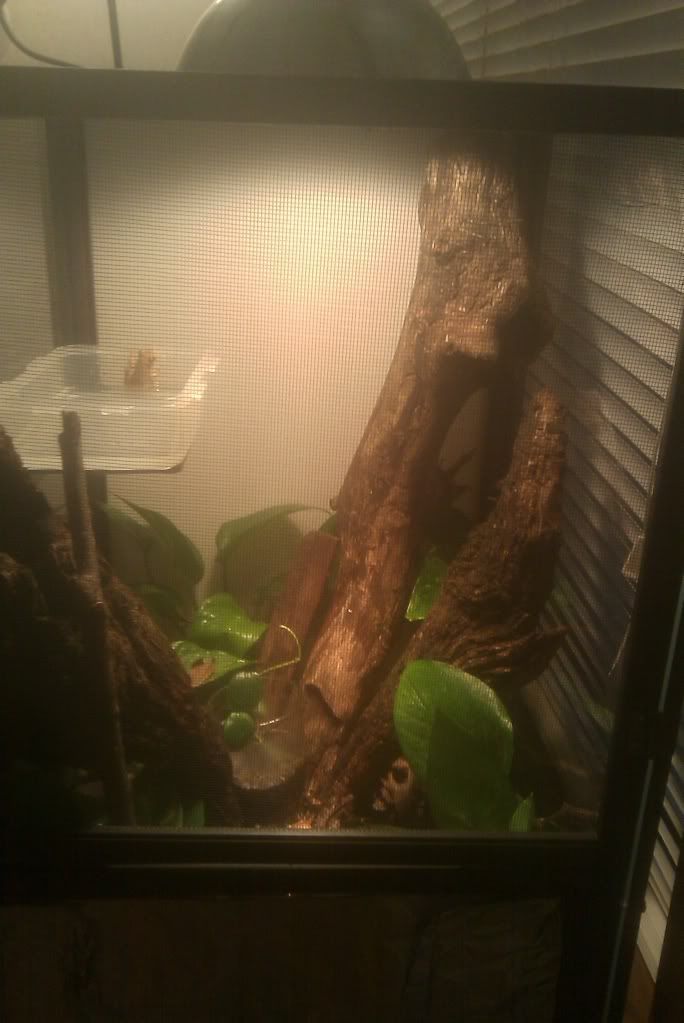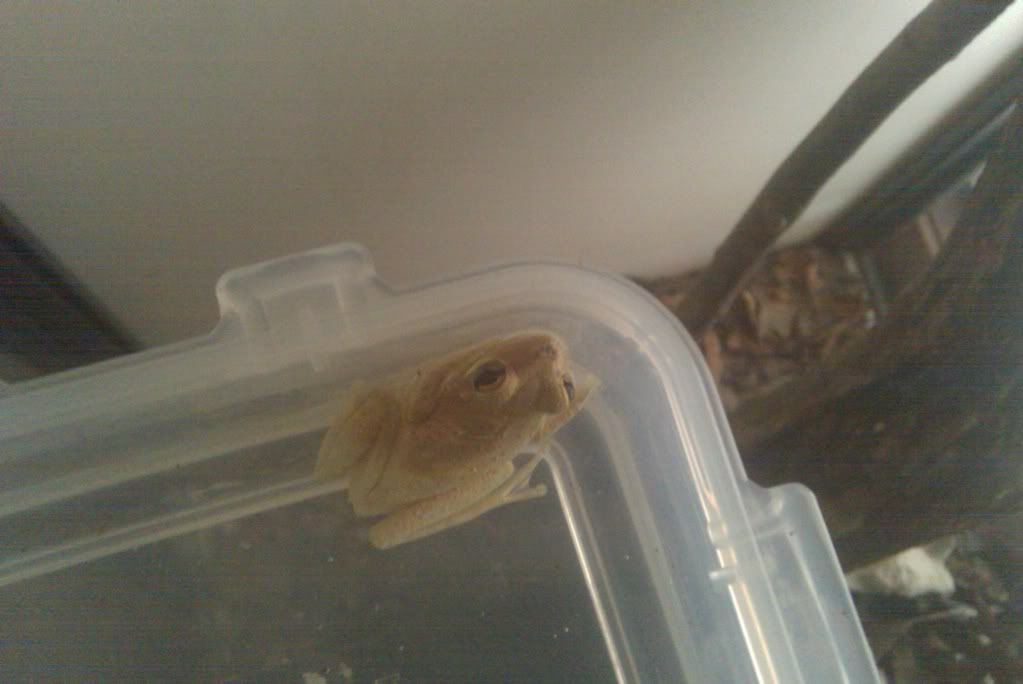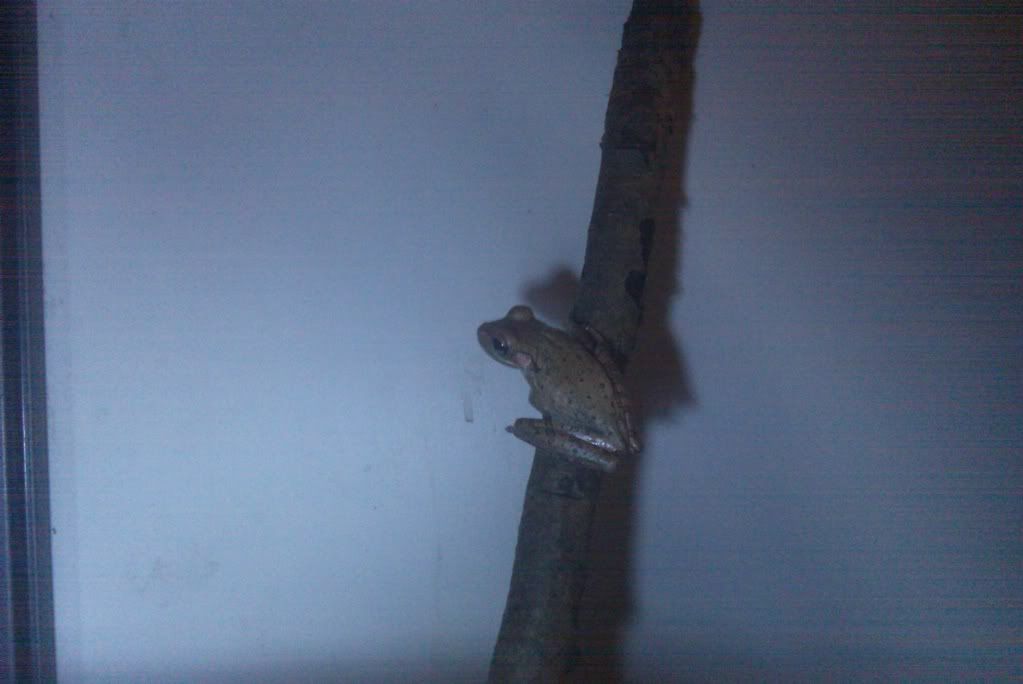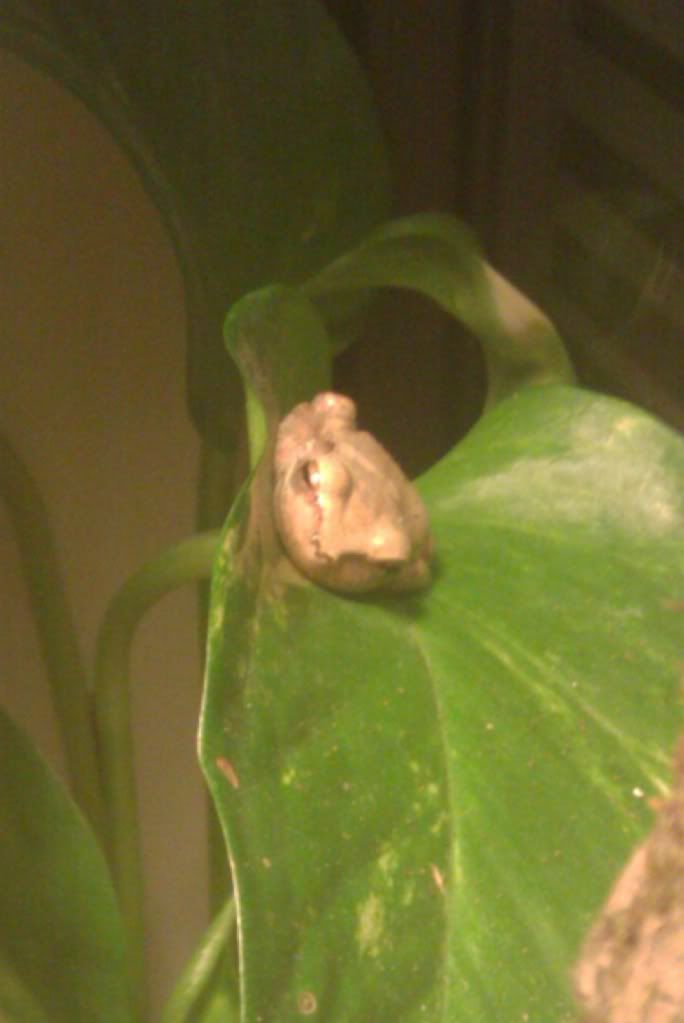 Sadly, my plants are dying because I can't supply them with enough water (tank leaks) so I'm going to have to tear the tank down tomorrow and put the plants elsewhere until I can fix the tank or buy a new one. Also have other plants rooting in water right now that will be added. Just some pothos in the tank right now.
Posting Rules

You may not post new threads

You may not post replies

You may not post attachments

You may not edit your posts

---

HTML code is Off

---