Hello I am from Holland!
---
Hello everybody,
I am Harry from Holland.
I saw this forum on the internet and I think it is interesting to see how people from other countrys do their aquariums.
I have a ADM aquarium of 1,5 meter with amazone cichlids in it.
4x Heros sp santarem and
4x Cleithracara maronii
The filter is a canisterfilter of Sacem.
Here are some pictures of it: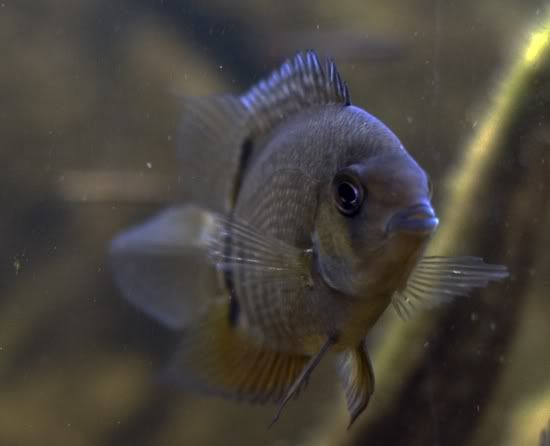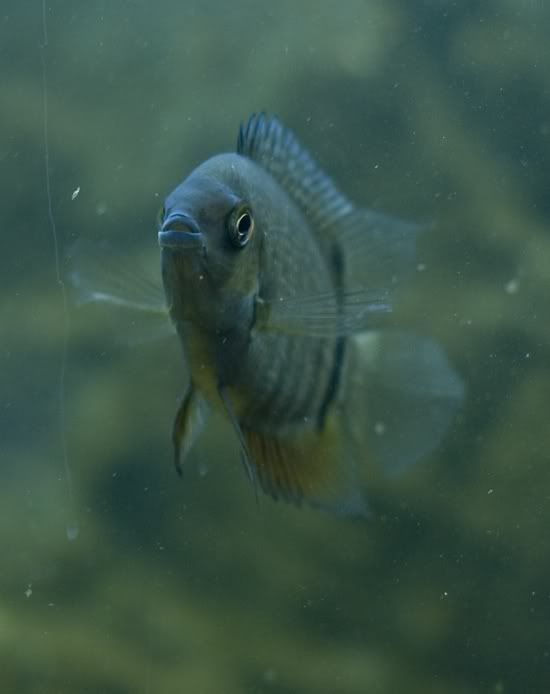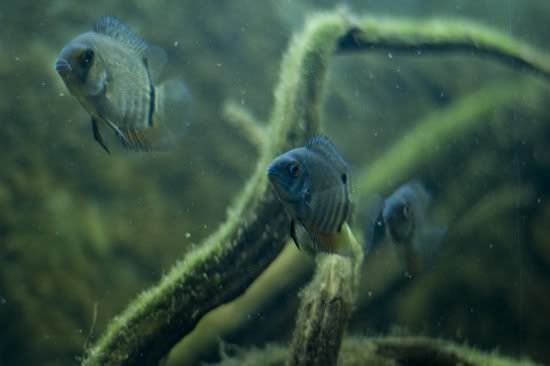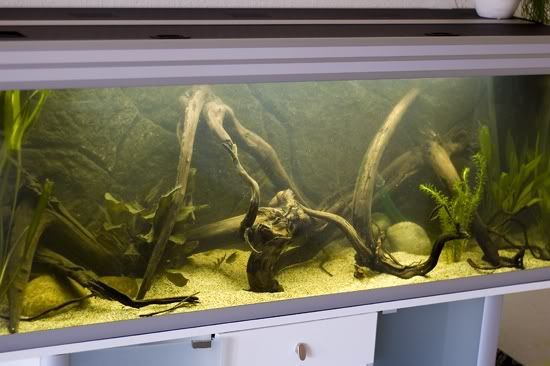 I have 23 years expierence, but most of the time I had american cichlids.
Hey Haarry,

Welcome to the forum. I love your tank setup. You did a great job with the driftwood.
---
Animal testing is a terrible idea; they get all nervous and give the wrong answers.
Thank you Romad.
I think i am going to add some bleheri's and Vallisneria giganthea. Just a little bit more green. Other plants will be eaten by my Heros
Hi Harry, welcome to the forum! I love your tank, it looks really nice.
---
If you don't stand up for something you'll fall for anything...
hello and welcome.
i too like the tank very much,and the drift wood is fantastic.
look forward to pictures with the plants added.
Aahhh...I love the Keyholes! Nice setup too.
---
150 Gallon - Mostly American Cichlids
135 Gallon - Angelfish Community
75 Gallon - Odd couple (Polleni/Angelfish)
55 Gallon - African tank
20 Gallon Long - QT
10 Gallon - Empty

Welcome! Love the tank! It really is beautiful.
---
Twenty-Eight:

1 Otos, 6 Guyana Leaf Fish, 2 Malayan Leaf Fish, 1 Orange Head Tapajos, 4 Bronze Cories, 3 Peppered Cories, 2 Panda Cories, 1 Skunk Cory
Seventy-Five
:
3 Thread-finned Acara, 1 Jurupari, 1 Spiny Eel, 1 Bristlenose Pleco, 1 Festivum, 1 Spotted Raphael
Howdy. Welcome aboard
---
"He who knows nothing is closer to the truth than he whose mind is filled with falsehoods and errors"
Thomas Jefferson quote
Similar Threads
Thread
Thread Starter
Forum
Replies
Last Post
Baby Holland Lop :)

nochoramet

Off Topic Discussions

14

04-13-2010

02:08 PM
Posting Rules

You may not post new threads

You may not post replies

You may not post attachments

You may not edit your posts

---

HTML code is Off

---